Tyrese Had Issues With a Co-Star While Filming 'Baby Boy
Omar Gooding and Tyrese co-starred in 'Baby Boy.' Gooding says Tyrese wanted to take their on-screen friendship off-screen but Gooding preferred not to.
Tyrese may be known for his work in the Fast and Furious franchise but his first film role was in the 2001 coming-of-age drama, Baby Boy. Tyrese starred alongside heavy-hitters like Taraji P. Henson, which also marked her film debut. The two had great chemistry that translated into a longtime friendship, but the same couldn't be said about all of his co-stars. Apparently, Tyrese and Omar Gooding didn't have the same chemistry.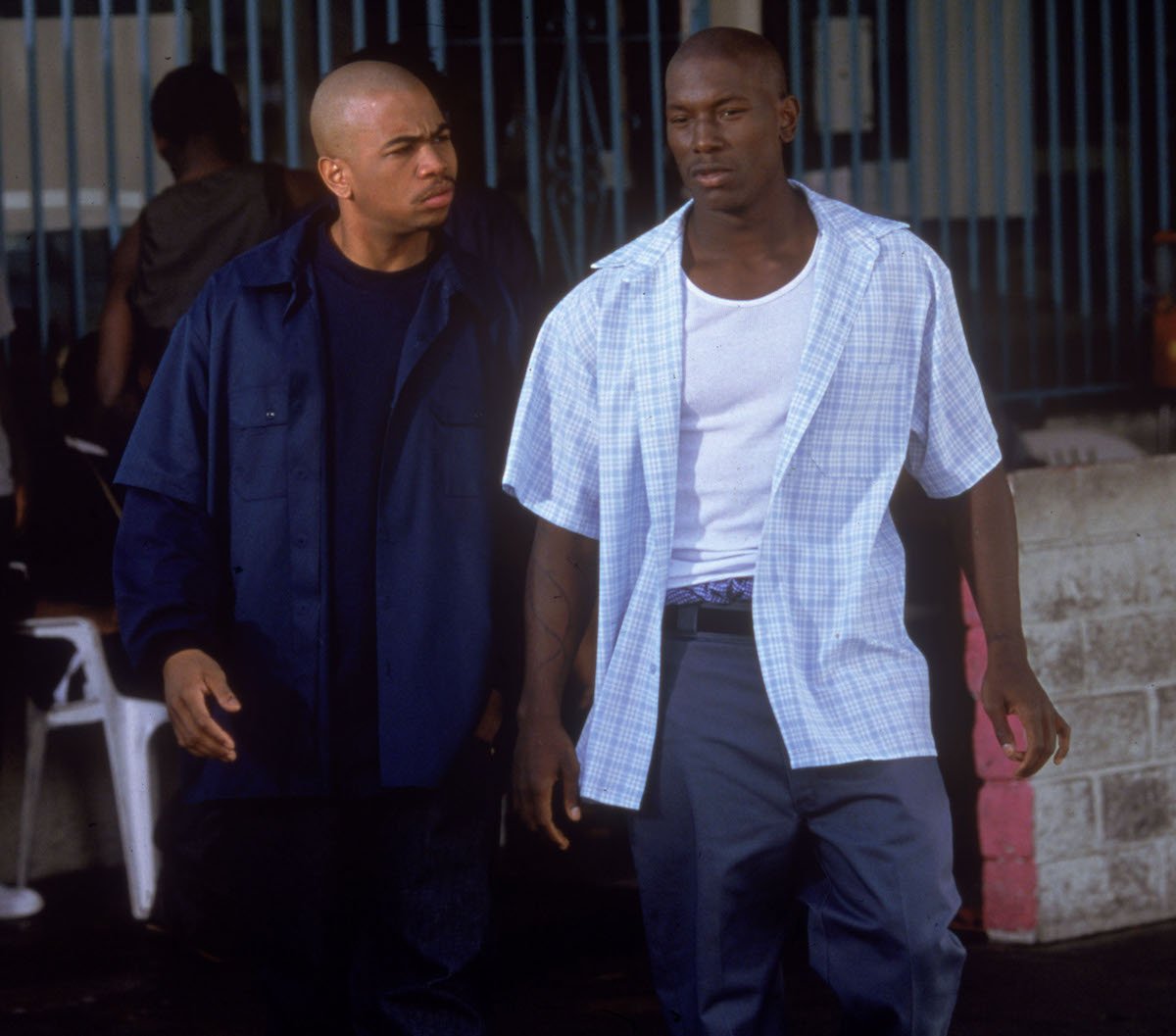 Omar Gooding says he had a rift with Tyrese because he chose not to socialize off-set
Despite Gooding starring as Tyrese's character's best friend in Baby Boy, the magic didn't translate off-camera. Gooding recently spoke with Vlad TV about a moment the two squared off due to Gooding's resistance to hang out outside of work. He says it was nothing personal, just a personal choice of his to keep his work and personal life separate.
Related: 'Baby Boy' Star Tyrese Tells Story of How Tupac Was Supposed to Play Jody
"He wanted somebody to [really be his friend]," Gooding says. "He was like, 'Man, this is my first role, would you come over to my house and hang out? Stay a couple of nights? Let's build this bond of friendship.' I kind of looked at him like, 'No n—a, I'll see you on set.' Like, I don't do all that. That's just how I was. We can hang out when we're on set, but no."
Gooding says Tyrese took offense to his decision. Tyrese did make other friends on set, including the director, John Singleton. Tyrese and other members of the cast filmed a music video for the title track from the soundtrack. Every cast member, except Gooding, made an appearance in the video. Gooding admits that he felt slighted due to not being asked to participate in the video.
The actor also had problems with Ving Rhames
Tyrese isn't the only co-star in the film that Gooding found himself at odds with. He told Vlad in the same interview that Rhames became frustrated with him during scene rehearsals. Rhames is a veteran in the business. Singleton felt Gooding wasn't putting forth enough effort. 
Related: Tyrese's Net Worth: Why the Actor Claims He's Broke
"I was kind of cocky that I got the part and I felt like I was the s–t, but I wasn't showing it yet," Gooding admits. "And, he called me out in front of everyone. He was like, 'Alright, that was a good rehearsal today' and he looks dead at me and says, 'But, some of us needs to step it up. Alright, I'll see y'all tomorrow.'"
Gooding felt that he had something to prove after that exchange. Though he was upset about being called out, Gooding says he became motivated to do better. He did so at the next batch of rehearsals but to the frustration of Rhames who felt the scenes were going on for too long. Still, Rhames congratulated Gooding on his progress, even asking if he'd taken a few acting classes in between rehearsals. 
Baby Boy didn't pull in major numbers at the box office but became a classic
The film was released in June 2001. It grossed nearly $30 million against a budget of $16 million. Critics did give the movie generally favorable reviews. But, Gooding says the stigma of the film being a "Black movie" coupled with gun violence associated with films depicting Black life at the time scared some of its audience from attending theaters. 
Gooding credits networks like BET for playing the movie on repeat all of these years later. Now, the film has become an iconic one in the Black community.