Tyson Beckford Details Suing Diddy for $5 Million
Diddy is notorious for allegedly having bad business dealings. Many music artists signed to his Bad Boy Records label have accused him of shady contracts or not promoting their albums efficiently. Now, model Tyson Beckford is opening up about a lawsuit between him and Diddy's clothing line. Beckford says he was not properly compensated for his work.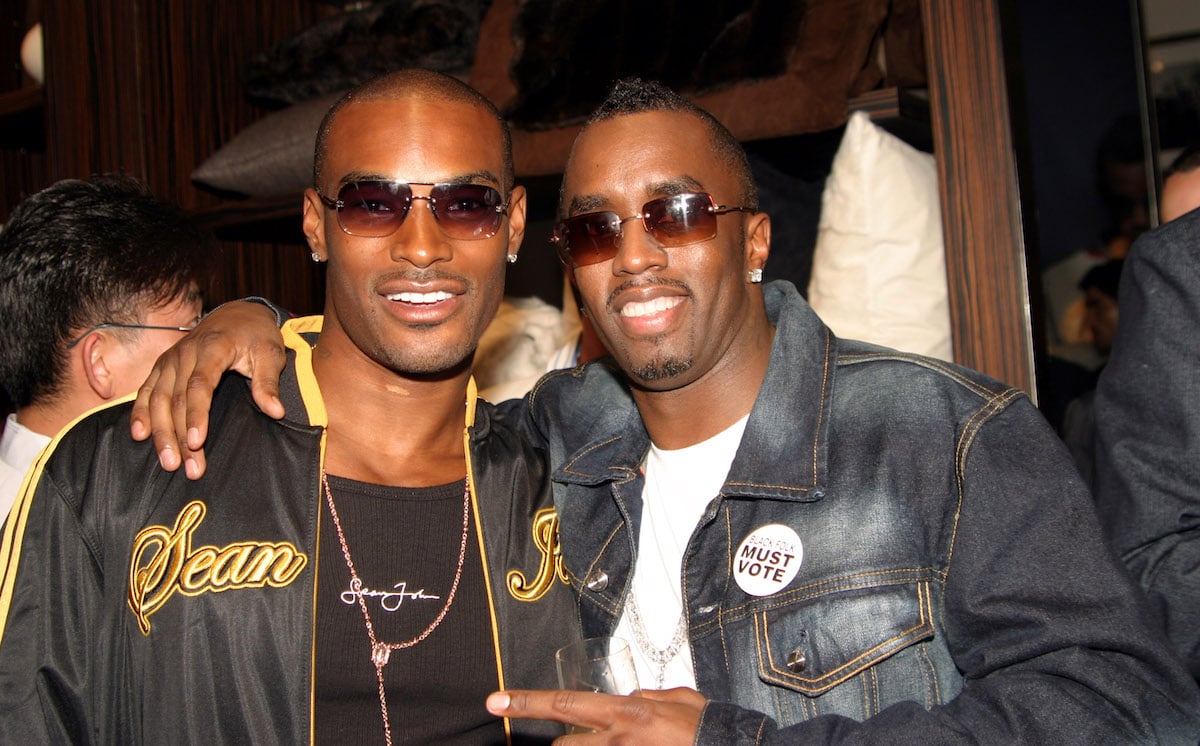 Tyson Beckford sued Diddy for allegedly not paying him for a Sean Jean campaign
MTV News reported in 2005 that Beckford sued the hip hop mogul for unpaid money on his modeling agreement for Diddy's popular clothing line, Sean Jean. In the suit. Beckord signed a $1.2 million contract as part of the line's advertising campaign. He says he was to be paid four payments of $300k as part of the deal. 
Related: Why Diddy Made His Group, Da Band, Walk From Manhattan to Brooklyn?
Beckford says Sean John paid him promptly for the first payment but delayed months for the second and third before finally skipping out on the fourth altogether. But Diddy's team denied such, releasing a statement that read: "While we don't generally comment on pending litigation, we feel this action against us is without merit. We plan on vigorously defending ourselves."
Beckford's team says that instead of paying up, Sean John pulled the ads. In the suit, Beckford's team also noted, "They had a contract that was in existence that was not honored, and in addition to that, my client's image was continually used to market, promote and sell clothing distributed and made by Sean John."
According to Tyson Beckford, Diddy allegedly became jealous of his success
In a recent interview with Vlad TV, Beckford says he later learned that Diddy grew jealous of the attention Beckford was getting from the ad campaign. 
"I heard rumors that they felt like I was getting too big and was going to make him obsolete," Beckord recalls. "How am I going to make him obsolete? He's his own [star]. Sean John is him, I'm just a face and I felt like maybe it was a factor like that. They didn't want me to be as big as I was over at Ralph (Lauren). But for me, I came in the situation just trying to do what I was hired to do and blow s— up like I normally do."
Related: Why Diddy Blasted The Grammy Awards
Beckford says for the first time in his career, he walked offset due to non-payment while at a Sean John photoshoot at the advice of his manager. Beckford says his friendship with Diddy did not recover.
Unfortunately, Beckford claims he never says a penny. The money was allegedly donated to the United Negro College Fund for reasons unknown.
The model says he made the most money earlier in his career
Despite the hurdle with Sean John, Beckford is credited for being the first male supermodel and highest-paid during his peak. His big break came with Ralph Lauren in the 90s. He says he earned top dollar.
"I was making roughly probably about $1.2 – $1.5 million a year working with him," he says. "I did six years with him so do the math on that. It was a good chunk of change."
Recently, Ralph Lauren began reusing photos from previous Beckord campaigns that Beckford says he's currently earning money from.