Tyson Beckford Tells Story About His Past as a 'Model Gangster'
Tyson Beckford is a celebrity who's low-key but he remains one of the most recognized American models in the world.
A trailblazer for Black men in the fashion industry and male supermodels as a whole, he started his journey in the early 1990s and stayed in the game for more than 25 years.
Beckford's built a career as a model, actor, and entrepreneur, but there was a time when he quietly had one foot in the streets.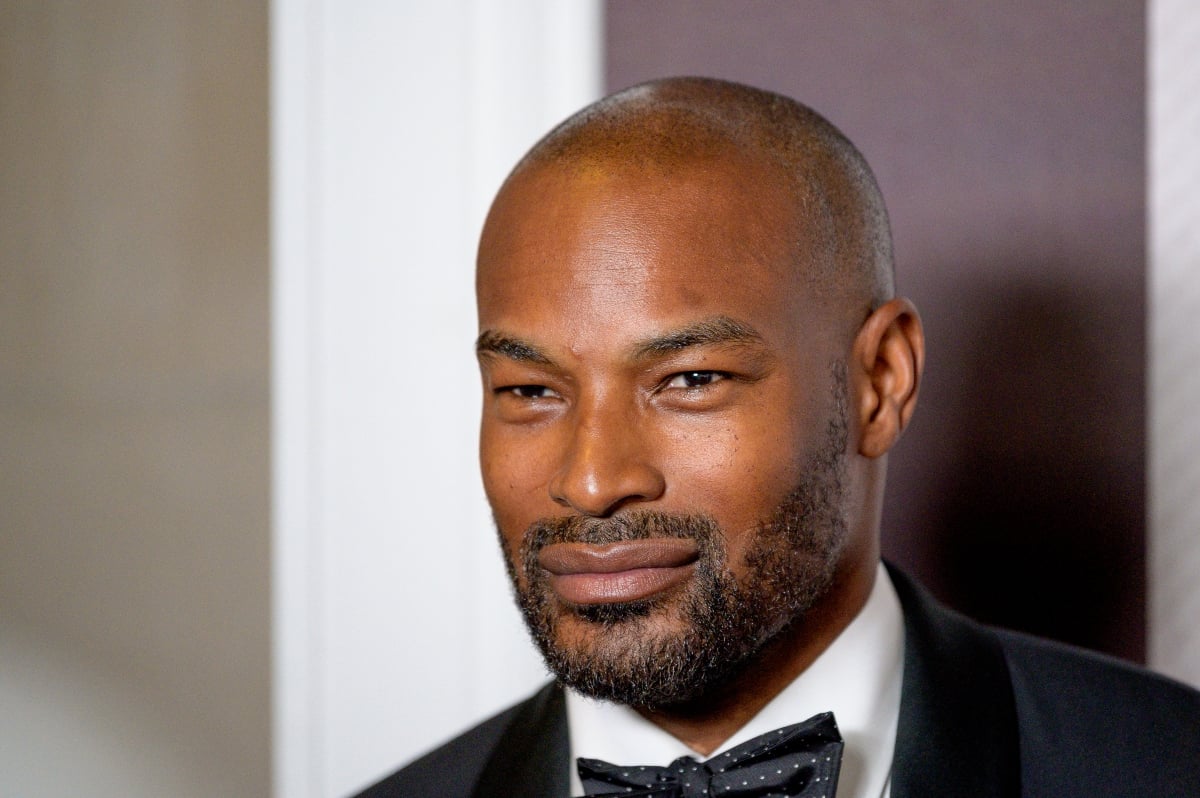 Tyson Beckford hails from the Bronx
Born in the Bronx, the 49-year-old came on the scene in 1993 when The Source offered Beckford the opportunity to model for the magazine.
From there, things took off and he soon landed a lucrative gig with Ralph Lauren. In addition to his iconic turn with that brand, Beckford hit runways and print for brands such as Gucci, Karl Kani, Guess, and Calvin Klein.
By late 1993, Beckford tapped Bethann Hardison as his manager to help him navigate his new career. At the time, he told he The New York Times that if it wasn't for modeling, he didn't know where he would've ended up. "I would like to say I'd be in school. But you never know, I could be dead or in jail."
RELATED: What Is Supermodel Naomi Campbell's Net Worth?
Beckford had a different life before the fame
Beckford dropped by Fat Joe's Instagram Live show and reflected on his life as a model and celebrity. He shared that he fell into modeling when his initial plans were to go to school, and his friend put him on to his first commercial. Beckford said that things lined up and he virtually blew up overnight.
"It happened overnight for me because one day I was hustling on the block and the next day I was hanging out with rappers," he said.
He told the rapper that when he was younger, he used to run with the Shower Posse, a notorious Jamaican gang with a hold in the Bronx, Queens, and Jamaica. He sold weed, guns, and stole cars.
Beckford added that he never talked about it much because he didn't want to glamorize the lifestyle. "I got indicted by the feds, co-conspirator and everything." This tidbit shocked Fat Joe. Beckford left that life behind, but for a while during his early modeling days, he still carried a gun in his backpack.
What about the 'Model Gangster' nickname?
Beckford also shared a story about a photo shoot for Vibe where two stylists insisted he change clothes in front of them. He told them no and that he'd do it in a private area.
Beckford asked for respect, but one of the men threatened to fire him if he didn't change in the open. Beckford walked off the job and when his agency called to ask him to return, he refused. His Bronx roots and no-nonsense attitude earned him the nickname, "model gangster."
These days, Beckford is promoting his new fragrance, Orion Skye. He's also getting into the wine and spirits business with plans to launch a French rosé in the near future.