What Is Ugly God's Real Name, and How Much Is The Rapper Worth?
Possibly one of the most entertaining rappers, Houston-native Ugly God catapulted to international fame after the success of his 2016 single, "Water." Also an exclusive XXL Freshman, he released a 2017 mixtape, The Booty Tape, in which he wrote, recorded, and executively produced the entire project.
Even though he refers to his music as "trash," the album proved to be a success, peaking at number 34 on the Hot R&B/Hip-Hop Charts. After taking a break in 2018, the hilarious rapper returned to drop a few singles and his debut album, Bumps & Bruises.
What is Ugly God's real name, and how much is the rapper worth? Keep reading to find out.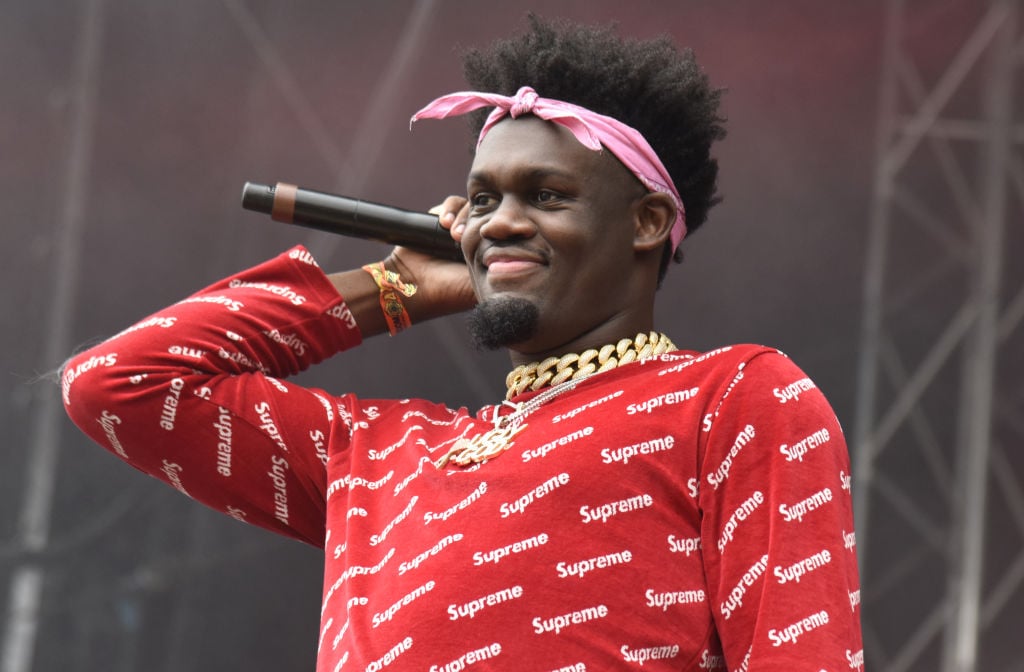 Ugly God's real name and background
Born September 19, 1996, in Indiana, the Dominican rapper's birth name is Royce Rodriguez. He moved to Ohio shortly after his birth, before eventually settling in Houston, Texas, at two-years-old. Before choosing his current stage name, he used the rap moniker P***y Bacon from 7th to 10th grade until his father found out and forced him to change it.
He decided on Ugly God because he's the self-proclaimed "big dog" of all ugly people. The Houston-native began producing music and rapping in high school and then enrolled in the University of Southern Mississippi to study computer engineering and web development.
However, he dropped out after he started making money from music. He released his first single in high school, the NSFW "I Beat My Meat", which earned around 4,000 plays before his basketball coach heard the song and force him to delete it.
The rapper re-released it during his senior year, again took the single down, and then re-uploaded it, sampling the iPhone ringtone in his production. The third time was the charm as the dance video to the song went viral, earning the single over 34 million Soundcloud plays.
Ugly God's successful music career
The following year in 2016, he dropped his breakthrough hit, "Water," with Asylum Records, and the single peaked at number 80 on the U.S. Billboard Hot 100 and 34th on the Hot R&B/Hip-Hop Songs chart. In 2017, hip-hop magazine XXL included the rapper in their coveted Freshman Class alongside Playboi Carti, MadeinTYO, and the late XXXTentacion.
He then released his debut mixtape, The Booty Tape, which he wrote, recorded, and executively produced himself. Additionally, it included one feature, from rapper Wiz Khalifia, and The Booty Tape peaked at number 27 on the Billboard 200.
The 22-year-old rapper was relatively quiet during 2018 aside from extended play, Just a Lil Something Before the Album, and a couple of features. He then came back in March 2019 with "Hello" featuring Lil Pump, and May's "Lost in The Sauce."
On August 9, 2019, the Houston native dropped his debut studio album, Bumps & Bruises with production help from Tay Keith and features from rappers including Wintertime and Takeoff from the rap trio, Migos. 
Ugly God's net worth in 2019
The 22-year-old has an impressive net worth of $2.5 million because he writes and produces the majority of his material.