The Ultimate Guide to Dollywood From Dolly Parton Herself
Dolly Parton's Dollywood park is dedicated to the singer's life. She offered recommendations for anyone planning a visit to the park.
Dolly Parton's Dollywood theme park is at the foothills of the Smoky Mountains and tells the story of the singer's life. In 2022, the park will open for its 37th season, and Parton herself shared how to make the most of a trip there. She spoke about her favorite food, rides, and shows that make up an essential part of a Dollywood visit.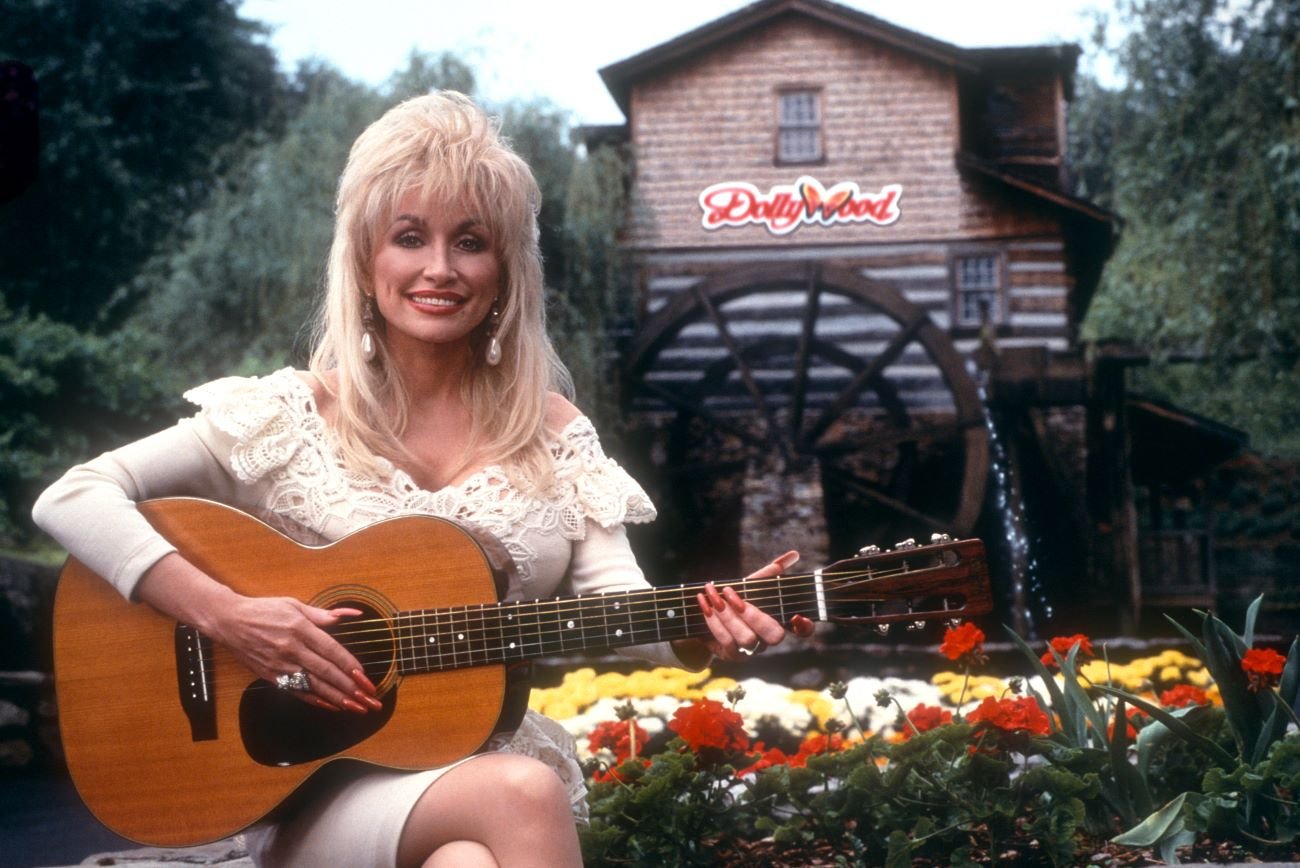 Dolly Parton opened Dollywood in the 1980s
The theme park that would later become Dollywood opened in 1961 under the name Rebel Railroad. Before Parton came on as a co-owner, it operated under two other names, Goldrush Junction and Silver Dollar City. Once Parton got involved in 1986, it became Dollywood. 
Parton shared that at the time, the people close to her felt that she was making a big mistake. 
"My lawyers, and my accountants and a lot of people that I was working with at the time said I was making a big mistake," Parton told Robin Roberts for ABC News. "But it was such a burning idea in my gut and in my heart, and I knew it was right because I live by my gut, so to speak. And after I did start that, I got rid of all those people, started over with new people that did believe in my dreams, and it all came true."
She shared her recommendations for a trip to Dollywood
Thirty-seven years later, it's clear that Dollywood was a success. Parton shared her recommendations for anyone planning a trip to the park. First, a trip must include a funnel cake with customizable toppings. 
"The food at the park is exceptionally good," she told Condé Nast Traveler. "I love the funnel cakes — I'm always sending out for funnel cakes."
Parton also recommends the entertainment. The park hosts a number of musical performances daily. Parton is a particular fan of Harmonies of the Heart, which features two of her nieces, her cousin, and her family friend. 
"I have a family show with my own people that are in the show," she said. "It's kind of like my life story, and then having my own relatives and friends in that is also exciting."
Parton's fans also won't want to miss the museum, which chronicles her life story through items like her high school band uniform and the coat of many colors that her mother sewed. 
"I'm passionate about my museum," she said. "I always hope that the people go through the museum, if they're a fan of mine. It gives you the chance to really see, not just me, but the people around here, and my people and all the way back. That's always been a source of pride for me."
She recommends that anyone going to the park makes a point to stay in the moment and enjoy their time. To achieve this, she suggests leaving cell phones at the hotel.
"This is one place you really can go and kind of forget everything else," she says. "Make a pact, leave your phones in your room. Just get out in the park and just have a great time."
Dolly Parton wants Dollywood visitors to experience the park with loved ones
Though Parton herself isn't a fan of the rides, she recommends Wildwood Grove, which has rides intended for children. The rides are based on her childhood daydreams. 
"When we were dreaming up Wildwood Grove, I shared my little daydreams and my stories from growing up in the Smokies," she said. "I used to dream of going out in the woods with a bear family or riding high on the wings of a dragonfly. Well, now our guests can do that and more right here at Dollywood!"
Parton hopes that with additions like Wildwood Grove, Dollywood will be a place for families to make memories together. She poured memories of her loved ones into it and considers family one of the most important things in life.
"We know those moments are going to be the memories they're going to keep forever," she said. "Family has always been such an important part of my life, and I want everyone who visits here to make their own great memories and enjoy those special times with each other."