'Unbreakable Kimmy Schmidt': Why Kiernan Shipka's Character, Kymmi, Hated Kimmy
Before she was a half-witch, half-mortal saving the world in Chilling Adventures of Sabrina, Kiernan Shipka appeared in a Netflix comedy series about a kidnapping victim and her ragtag chosen family. 
Here's what we know about Shipka's character from Unbreakable Kimmy Schmidt, aptly named Kymmi.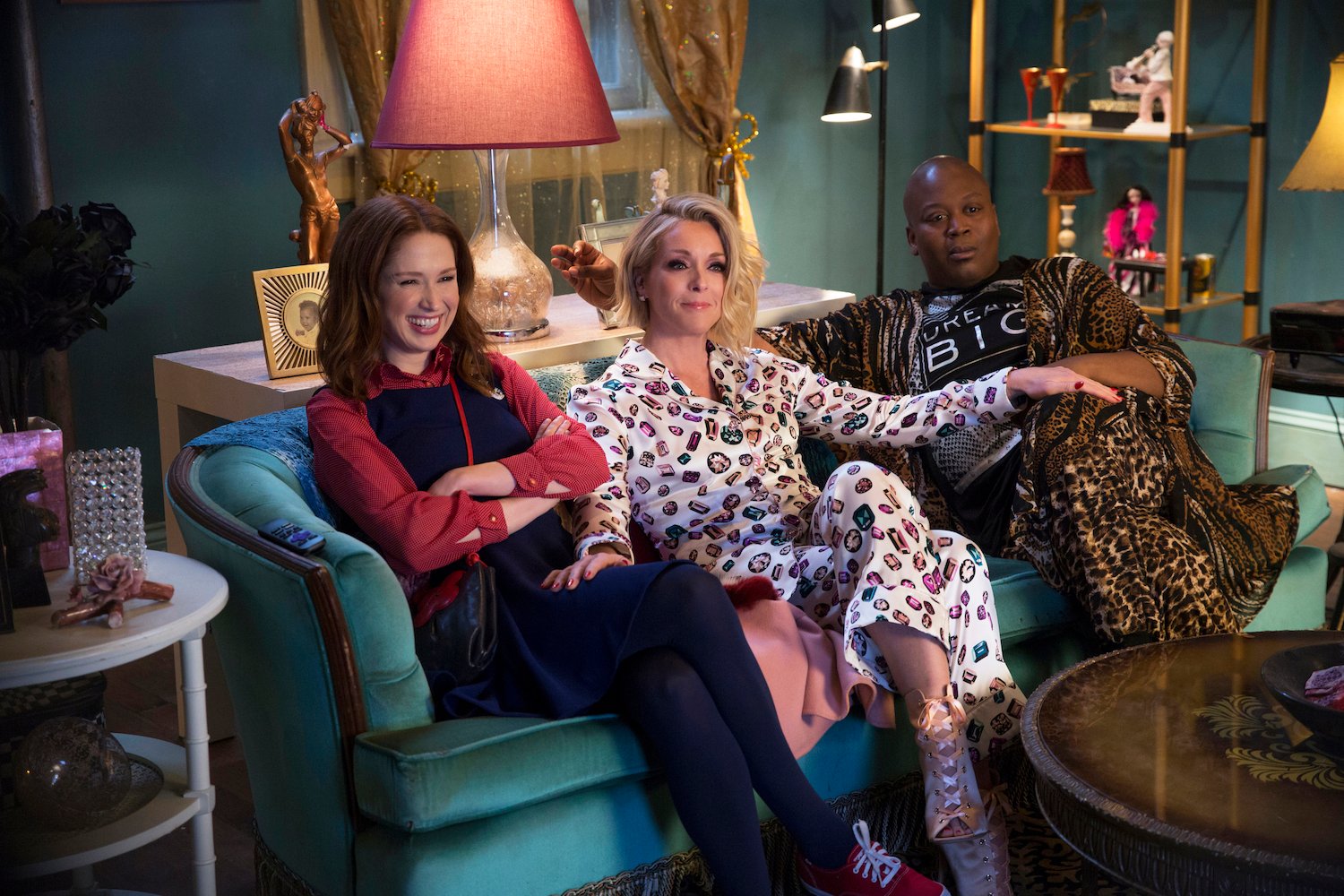 'Unbreakable Kimmy Schmidt' featured Kiernan Shipka as Kimmy Schmidt's half-sister 
Some of Shipka from her stardom in the Netflix original series, Chilling Adventures of Sabrina. However, this actor had another role in a Netflix comedy series. That's Unbreakable Kimmy Schmidt. 
This series told the story of one girl who, after being kidnapped for 15 years, looked forward to a life full of adventures in New York City. This series starred Ellie Kemper as the title character and Tituss Burgess as her best friend, Titus Andromedon. The Netflix original debuted over 50 episodes on the platform, some featuring cameos from well-known actors. 
Kiernan Shipka appeared in the 'Kimmy Has a Birthday' episode of this Netflix comedy series
This character portrayed by Shipka first appeared in the "Kimmy Has a Birthday" episode of this series. Prior to this meeting, Kimmy Schmidt didn't know she had a half-sister, let alone a sister with a very similar name — Kymmi. 
Kymmi blamed Kimmy for such a lousy childhood. Because Kimmy was kidnapped, Kymmi couldn't enjoy trick-or-treating. She couldn't even go to New York City's Olive Garden because she was busy "celebrating" Kimmy's birthday. 
After getting frustrated with her father, Randy, Kymmi ran away. It was up to Kimmy to bring this character back and eventually connect with her. Kymmi did not appear in later episodes of this comedy series. 
However, Kimmy's step-father Randy returned to Unbreakable Kimmy Schmidt as a local police officer who wasn't exactly smart. Kimmy didn't have a great relationship with this character either, especially because he wasn't the one who saved her from the bunker.
Actors like Tina Fey, Daveed Diggs, and James Monroe Iglehart appeared in 'Unbreakable Kimmy Schmidt'
Some actors enjoyed one episode cameos in Unbreakable Kimmy Schmidt. Martin Short portrayed one of Jacqueline White's cosmetic surgeons. Nick Kroll appeared in one episode as a fitness instructor named Tristafé.
There were some recurring characters portrayed by well-known actors. Daveed Diggs of Disney and Pixar's Soul and the original Broadway cast of Hamilton acted as one of Kimmy Schmidt's best friends from Colombia University. 
As one of the writers and program directors of this comedy, Tina Fey appeared in several episodes as Kimmy Schmidt's therapist, Andrea. Some of these characters returned for the interactive special, Unbreakable Kimmy Schmidt: Kimmy vs the Reverend, which debuted on the subscription service in 2020.
Unbreakable Kimmy Schmidt is available for streaming on Netflix.