The 'Unbreakable Kimmy Schmidt: Kimmy vs. the Reverend' Easter Egg Jon Hamm Is Still Looking For
Actor Jon Hamm became famous for starring in the hit period drama Mad Men. But in the years since, he's better known for comedic parts such as that of "the Reverend" in Unbreakable Kimmy Schmidt. Learn more about how he got the role and how much time he's spent watching the interactive special, Kimmy vs. the Reverend.
Jon Hamm acts in 'Unbreakable Kimmy Schmidt'
Hamm portrayed Reverend John Wayne Gary Wayne in Unbreakable Kimmy Schmidt. The Reverend is the man who kidnapped the titular character and kept her in a bunker for years. Hamm and the rest of the cast, along with creators Robert Carlock and Tina Fey, spoke about the show and the special in a new interview for the Paley Center's at-home series.
"I can viscerally remember the day when Robert and Tina pitched this part to me," he said. "I thought, 'Where are we going with this, tonally?' Of course, the solution was to make it as ridiculous and stupid as possible. I think we even tweaked it even from the pilot on to make sure that we were very firmly in goofball land on this."
He reprised his role in the interactive special 'Kimmy vs. the Reverend'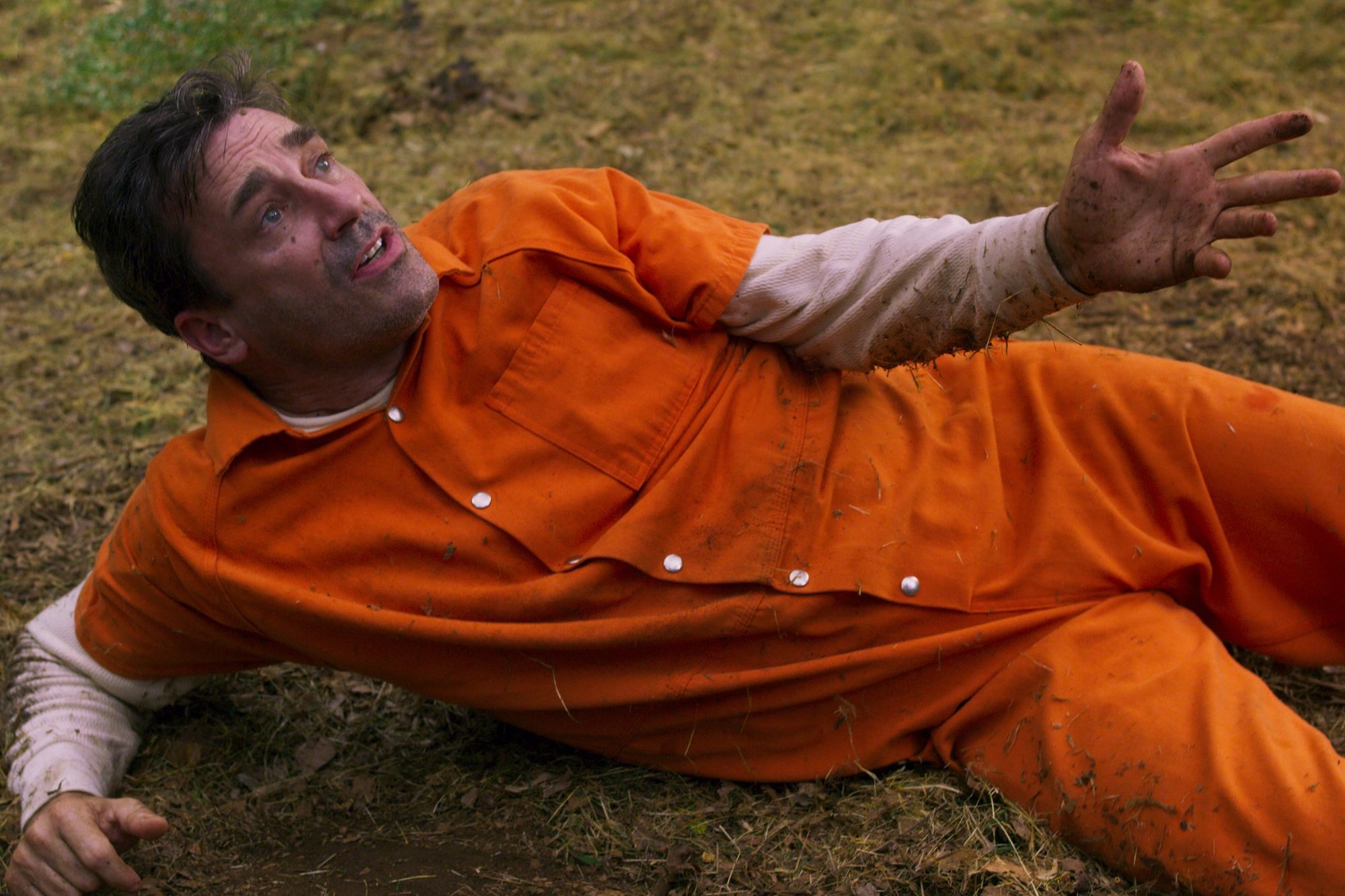 According to Hamm, with Kimmy vs. the Reverend, "it's only gotten dumber and goofier." The special sees Kimmy reluctantly seeking out the Reverend for a divorce, as they're still legally married. She ends up discovering that there's another bunker of women, and she ends up taking him to task.
In regards to the Reverend having his "reckoning," Hamm told moderator Damian Holbrook, "It's just really good writing. It really is a salient point to what that dynamic is. And his honest answer of 'because I could' is so awful and heartbreaking and real. And then you get to shoot him with a rocket launcher if you want," he laughed, as that's one of the special's options.
Hamm found one of the many "hidden" jokes in the special
While the Reverend may not have enjoyed his time during the special, Hamm loved watching it. He admitted he "spent a solid four hours" watching it and trying new options. In fact, he even found one of the more obscure hidden jokes in the special: A song, sung by what's only referred to as Taco Snake.
"I found it. I listened to that whole song," said Hamm, adding that "it is long." "I listened to however many minutes of Taco Snake. On purpose. And I was justly rewarded," he said, telling his co-stars, "A lot opens up if you do the same thing over and over again." However, there's one Easter egg featuring Fey that Hamm hasn't uncovered yet, but says, "I'm still working on it."
How do you find the 'Kimmy vs. the Reverend' Easter eggs?
With a special like this, it can take a long time to go through every possible option. (When asked how long all of the available footage would be if played straight through, Fey joked, "As long as coronavirus.) But Carlock shared how to find some of the more hidden content.
"If a choice goes away, that means there's nothing new to experience. If a choice is still there, it might be just a new joke." For instance, after you listen to Taco Snake's song, you'll be taken back to that menu, and that same third option then takes you to a bunch of cut jokes.