Le Foop, 'Unbreakable Kimmy Schmidt' Fans — Here Are Some of Our Favorite Titus Andromedon Quotes for Every Occasion
Kimmy may be the main character of this Netflix original series, but Titus Andromedon (formerly Ronald Wilkerson) is always the star. He's truly a triple threat: he can sing well, he has a fabulous sense of fashion, and he didn't eat Dionne Warwick. Here are a few of our favorite Titus Andromedon quotes from Unbreakable Kimmy Schmidt.
'Isn't That A Good Thing? I Mean, You Get Twice As Much Sword. Who Would Want A Single-Edged Sword?'
While Kimmy is testifying against the Reverend back in Durnsville, Titus happens upon an opportunity to be on television. The guy behind the Unbreakable Kimmy Schmidt theme song, Walter Bankston, warns Titus that fame is a double-edged sword. Titus pays it no mind, of course, saying that he's ready to take whatever attention away from Kimmy necessary. (He even got squatched for her.)
Episode: "Kimmy Goes to Court!"
'Imagine a world where everyone shared my sense of fabulousness. There'd be no more war, no more famine, no more stupid polo shirts where the horse is like the whole shirt.'
If everyone could have just a piece of Titus' fashion, the world would be a better place. Inspired by Lillian, Titus decides to donate some of his old clothes, including his "Mickey Mouse-ing gloves" and his shants. They end up in the back of Mikey's truck, kickstarting their relationship.
Episode: "Kimmy Goes on a Playdate!"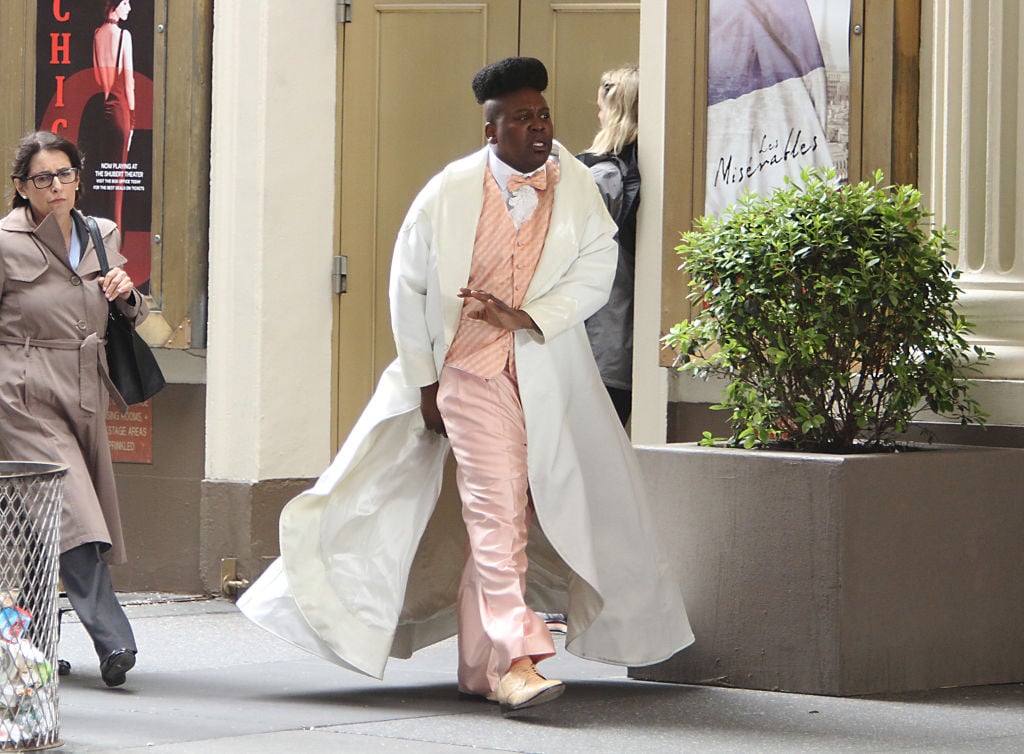 ''I'm the one who'll have to "Queer Eye" that bridge and tunnel tadpole. I can't take on a project like that. I'm just one man. That show had five guys. Speaking of five guys, I want a hamburger.'
Pardon his french, but Le Foop. Prior to going on their first date, Mikey stops by Titus' tugboat — I mean, apartment, to figure out his outfit. Titus skims through his "ex-box" to find an outfit for him, but realizes he might've bitten off more than he can chew with Mikey being new to the LGBTQ community.
Episode: "Kimmy Kidnaps Gretchen!"
'I'm a flamingo because I'm delicate, colorful, and often stand on one leg due to a planter's wart.'
While Titus and Mikey are on their first date, the two start talking about the LGBTQ lifestyles. Mikey thinks he might be an otter because they even use rocks as tools. Titus explains that he's a flamingo, but, after discussing their love for The Lion King, the two decide that Titus is a classic meerkat. (He is sleek and graceful.)
Episode: "Kimmy Kidnaps Gretchen!"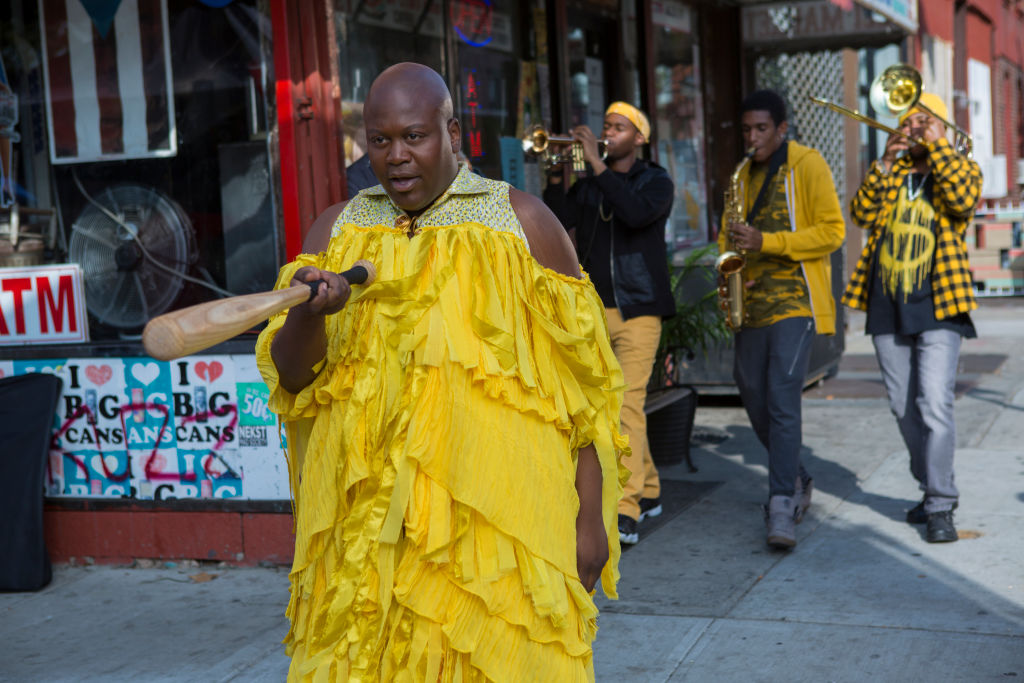 'It is just one of the many small ways in which I am stronger than Beyoncé.'
Titus is great, Titus is the best, Titus is learning about true love. In one of the most iconic episodes of the series, Titus comes back from his cruise to discover Mikey with another man. (Jeoorrff.) What choice does he have but to gather all his afro-centric bedspreads and "Lemonade." He performs multiple songs inspired by Beyoncé's visual album and, in the end, breaks up with Mikey so he can grow.
Episode: "Kimmy's Roommate Lemonades!"
The first four seasons of Unbreakable Kimmy Schmidt are available for streaming on Netflix. To learn more about this subscription service, visit their website.