'Unbreakable Kimmy Schmidt': Does Tituss Burgess Accept Co-Star Ellie Kemper's Racist Pageant Apology?
Tituss Burgess and Ellie Kemper became close while working on Unbreakable Kimmy Schmidt. Kemper recently received backlash after photos of her participating in a pageant that seemingly had links to the Ku Klux Klan surfaced. Kemper has since apologized, but many fans have been wondering how Burgess feels about the whole ordeal.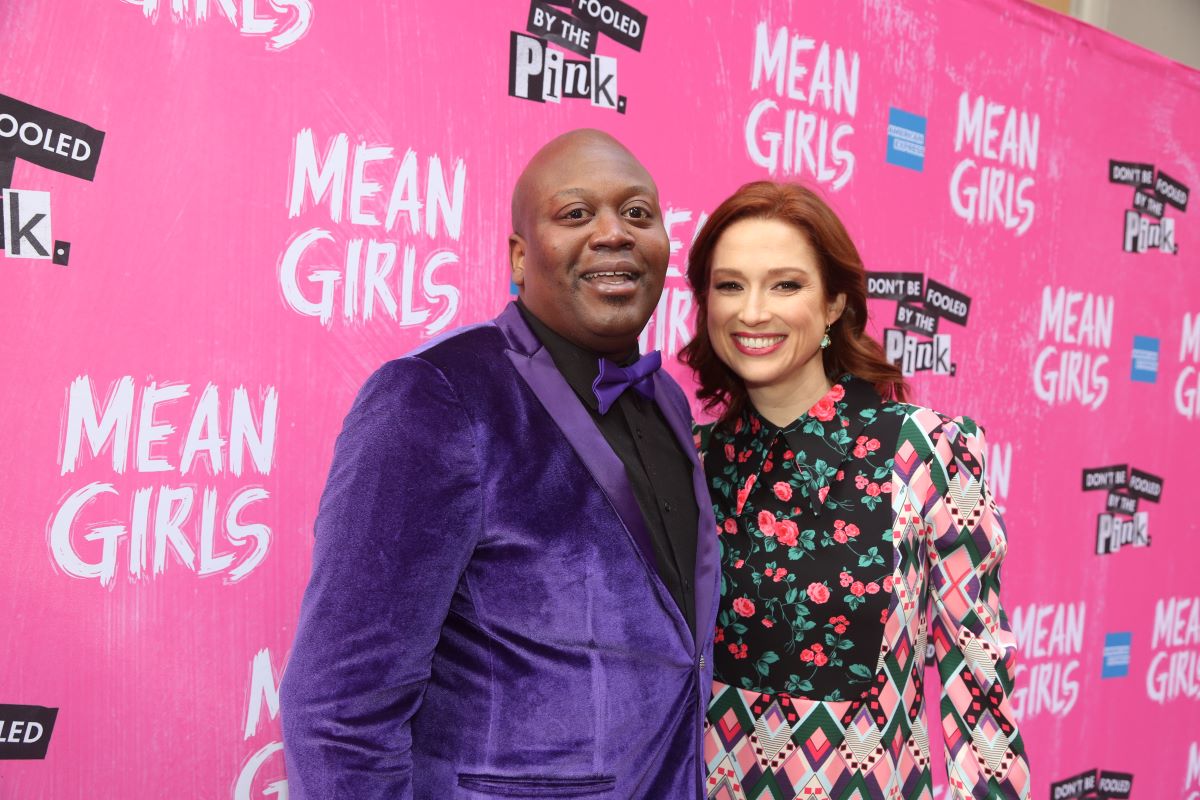 What pageant was Ellie Kemper in?
Last month, photos of Kemper being crowned queen at the Veiled Prophet Ball in 1999 surfaced and people on Twitter began calling Kemper a "KKK queen." According to The Daily Dot, the mascot for the Veiled Prophet is a man in white robes and a hood, much like the KKK uniform. Though the organization doesn't seem to have any official ties with the KKK, the group seemed to have a reputation in the St. Louis, Missouri area during the time.
"I don't know much about Ellie Kemper, but growing up in St. Louis in the 1970s and 1980, I remember The Veiled Prophet Fair very well," CNN contributor Keith Boykin tweeted when the photos surfaced. "I was always told it was only for white people. The racial segregation was so normalized that people were just expected to know their place."
Are Tituss Burgess and Ellie Kemper still friends?
There doesn't appear to be any hard feelings between Burgess, who played Titus Andromedon on the show, and Kemper. Recently, Kemper wrote out an apology on Instagram and Burgess shared it.
"Hi guys- When I was 19 I decided to participate in a debutante ball in my hometown," she started. "The century-old organization that hosted the debutante ball had an unquestionably racist, sexist, and elitist past. I was not aware of the history at the time, but ignorance is not an excuse. I was old enough to have educated myself before getting involved.
 "I unequivocally deplore, denounce, and reject white supremacy," she continued. "At the same time, I acknowledge that because of my race and my privilege, I am the beneficiary of a system that dispensed unequal justice and unequal rewards."
Burgess shared Kemper's apology to his own Instagram with the caption, "I love my Ellie ❤️, Oh, & P.S. Next time, just ask me, I'll tell ya what to do."
"I love you Tituss," Kemper commented.
Fans commended Burgess for standing by his friend.
"I'm proud of You for supporting a friend, creating a path for forgiveness, and keeping family accountable," one person commented. "This is SO RARE because many of us from various marginalized communities are so hurt that we have embraced the 'burn 'em to the ground and don't look back. Self respect is walking away.'"
"She held herself accountable and was sincere!" one person wrote. "Love to see it!"
"A whole lot of us would fall short of perfection if we were judged by our actions at 19," another person said.
"Kimmy & Titus, always," one user commented.
The Veiled Prophet denies racism
After Kemper's photos started circulating, the Veiled Prophet organization released a statement to The Huffington Post denying that it was racist.
"The VP organization is dedicated to civic progress, economic contributions and charitable causes in St. Louis," read the statement. "Our organization believes in and promotes inclusion, diversity, and equality for this region. We absolutely reject racism and have never partnered or associated with any organization that harbors these beliefs."