'Uncharted' Digital and DVD Releases Include 'Over 1 Hour' of Tom Holland and Mark Wahlberg Shenanigans
'Uncharted' will roll out on digital and DVD in April and May, bringing fans more than an hour of bonus content. Here are the release dates and what to expect.
The Uncharted movie is coming to a living room near you. Tom Holland and Mark Wahlberg's video game adaptation, which has earned more than $338 million worldwide thus far, finally received release dates for digital and DVD/Blu-Ray/4K UHD. In addition to the film, these releases will also include more than one hour of bonus content. Of course, that means plenty of extra Holland/Wahlberg antics. Here's what to expect.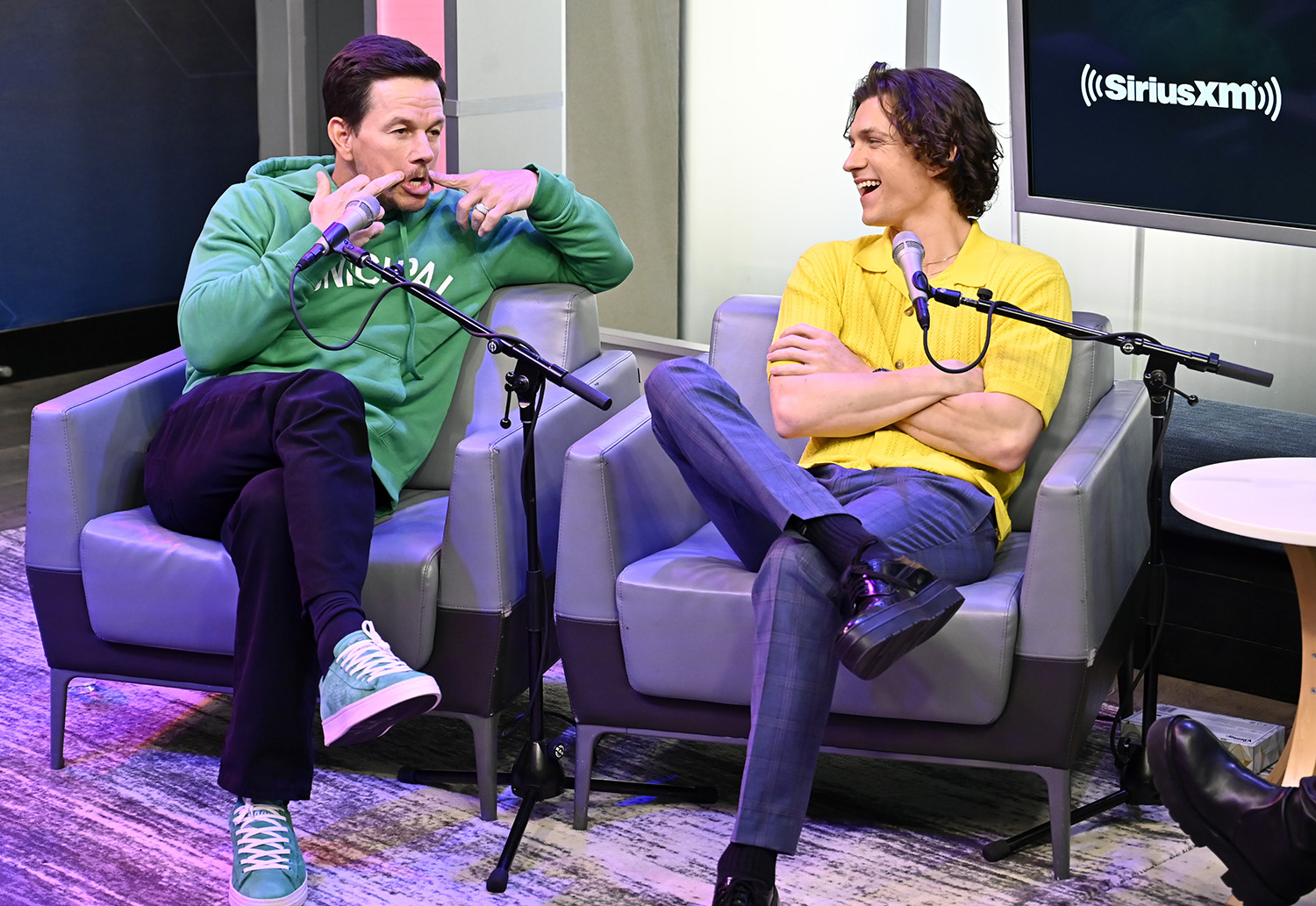 Mark Wahlberg and Tom Holland star as treasure hunters in 'Uncharted'
Uncharted follows an amateur thief and bartender named Nathan Drake (Holland), who has a passion for history and hidden treasures. When a seasoned treasure hunter named Victor "Sully" Sullivan (Wahlberg) recruits Nathan to find a $5 billion fortune, the two must race against the evil Santiago Moncada (Antonio Banderas) and his mercenaries. Along the way, Nathan and Sully test each other's trust and form a bond.
In real life, Holland and Wahlberg formed a bond, as well. They have shared just as many hilarious moments off-screen as they have in the film, often poking fun at each other (like the time Wahlberg teased Holland for thinking a massage gun was a sex toy). By the end of filming, Wahlberg even considered Holland his "good little brother."
The 'Uncharted' DVD and digital releases feature 'over 1 hour' of bonus content
The Uncharted movie's digital, Blu-Ray, 4K Ultra HD, and DVD releases all include several bonus features. Fans can check out behind-the-scenes secrets, cast interviews, bloopers, deleted scenes, and more. A preview of the bonus features, seen above, already showcases some of the hilarity between Holland and Wahlberg.
The DVD bonus content includes a featurette called "The Buddy System." Meanwhile, the digital, Blu-Ray, and 4K UHD editions have the same featurette and so much more, according to IGN:
Deleted and Extended Scenes
Behind the Scenes Featurettes

Becoming Nathan Drake
Big Action Breakdown: C-17 Globemaster
Charting the Course: On Set with Ruben Fleischer
Never a Dull Moment: Stunts & Action
The Buddy System
Villains, Backstabbers & Accomplices

Commentary with Director Ruben Fleischer
The bonus content will surely be a treat for many fans who want to see how their favorite video game came to life.
'Uncharted' digital and DVD release dates and pre-order info
Uncharted will arrive on digital platforms, including Prime Video, Vudu, Xfinity, and more, on April 26. Meanwhile, the film will release on Blu-Ray, 4K UHD, and DVD on May 10.
For now, fans can pre-order their preferred versions. The Blu-Ray edition is available for $24.99, while 4K UHD costs $29.99. DVD and digital cost $19.99.
'Uncharted' does not yet have a streaming date for Netflix or Disney+
After the DVD/digital release, Uncharted should head to Netflix, based on Sony's five-year deal with the streaming service. Then, it should move to Disney+ under another Sony deal. However, the company has yet to provide any streaming dates. Those who want a preview of the film can check out the clip above, which shows the first 10 minutes of Nate's adventure.
Uncharted is still playing in theaters for those who want to experience Tom Holland and Mark Wahlberg's adventure on the big screen. Stay tuned to Showbiz Cheat Sheet for more updates.