'Uncharted' Is a Movie Franchise Now, Fans Wonder if a Sequel Is Confirmed
Sony Pictures boss Tom Rothman called 'Uncharted' a 'hit movie franchise' after its successful opening weekend, leading fans to wonder about a sequel.
There's a chance Uncharted fans might see more of Tom Holland as Nathan Drake after all. The video game adaptation had a surprisingly successful opening weekend, leading many fans to believe that an Uncharted sequel is practically inevitable. And now that Sony Pictures head Tom Rothman has referred to Uncharted as a "hit movie franchise," the notion of a sequel seems even closer to reality.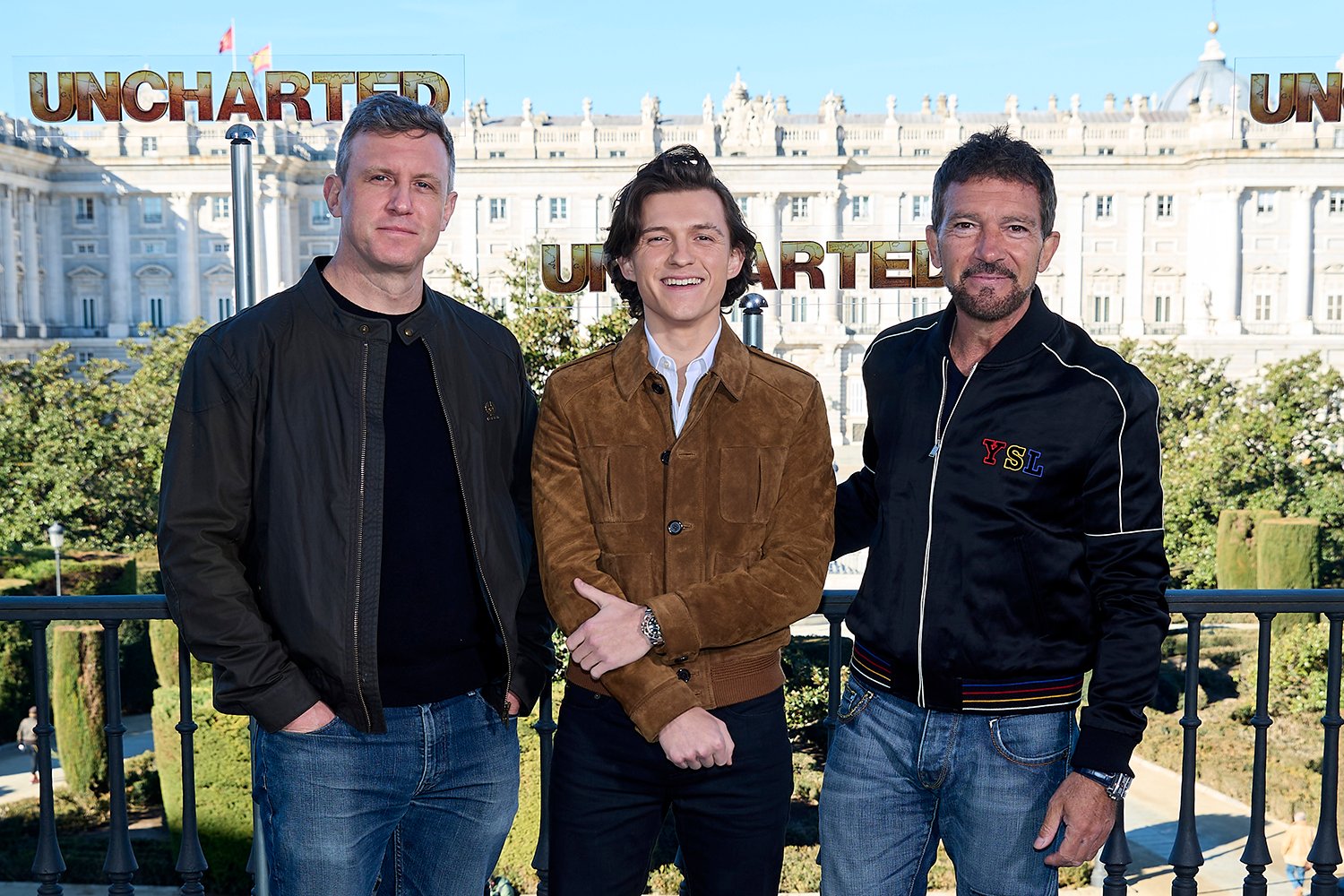 'Uncharted' exceeded box office expectations in its opening weekend
After more than a decade in development hell, Uncharted finally reached the big screen on Feb. 18. As Deadline notes, box office predictions called for the movie to rake in $30 million domestically in its first four days. However, in a pleasant surprise for Sony, Uncharted made $51 million over four-day President's Day weekend.
Uncharted's domestic box office success brings the movie to $139 million worldwide, overtaking its $120 million budget. It had one of the most successful opening weekends ever for a video game adaptation.
Beyond the box office, Uncharted is also doing well in audience reception, despite poor critic reviews before its release. According to Rotten Tomatoes, the action-adventure flick sits at a 40 percent critic score and a 90 percent audience score.
Sony Pictures CEO Tom Rothman declares 'Uncharted' a movie franchise, piquing fan interest in a sequel
As Deadline notes, Rothman took a moment to celebrate Uncharted's success with a company-wide email on Feb. 21. In his message, he called Uncharted a "new hit movie franchise for the company":
With over $100 million in box office worldwide in just one weekend, and a 90 percent positive audience score on Rotten Tomatoes, Uncharted is a new hit movie franchise for the company. This marks a great victory for every single division of the company, as the film was our first major production entirely shut down by the advent of [COVID-19], yet we persevered to complete a picture the audience loves and marketed and distributed it with strategic verve worldwide, despite the pandemic.
Sony and PlayStation Productions have yet to officially confirm an Uncharted sequel. However, Rothman's statement has made many fans all the more hopeful that the adventure isn't finished.
"Give me the Uncharted sequel ASAP, please and thank you," one fan wrote on Twitter.
"Sequel announcement when?" another user asked.
One fan predicted that the sequel will "be announced by next week." If Rothman's statement is any indication, an announcement may not be far.
'Uncharted' director Ruben Fleischer hopes for a sequel
Fans aren't the only ones pushing for a sequel. Director Ruben Fleischer has already expressed interest in making more Uncharted — plus, he already has some ideas. In a discussion video with Sony ahead of release, as seen above, Fleischer admitted that he'd love to include the famous car chase scene from Uncharted 4.
"I think the greatest car chase ever filmed in any film or anything was in Uncharted 4. I've done plenty of car chases in my career, but that car chase is unparalleled," Fleischer said.
Uncharted is now playing in theaters.