Will 'Uncharted' Be on Netflix, HBO Max, or Any Other Streaming Service?
Watching Tom Holland and Mark Wahlberg hunt treasure on the big screen has been a treat for many Uncharted fans. However, some are waiting to experience the film from the comfort of their own living rooms. Is the video game adaptation going to launch on streaming services like Netflix or HBO Max any time soon? Here's what we know.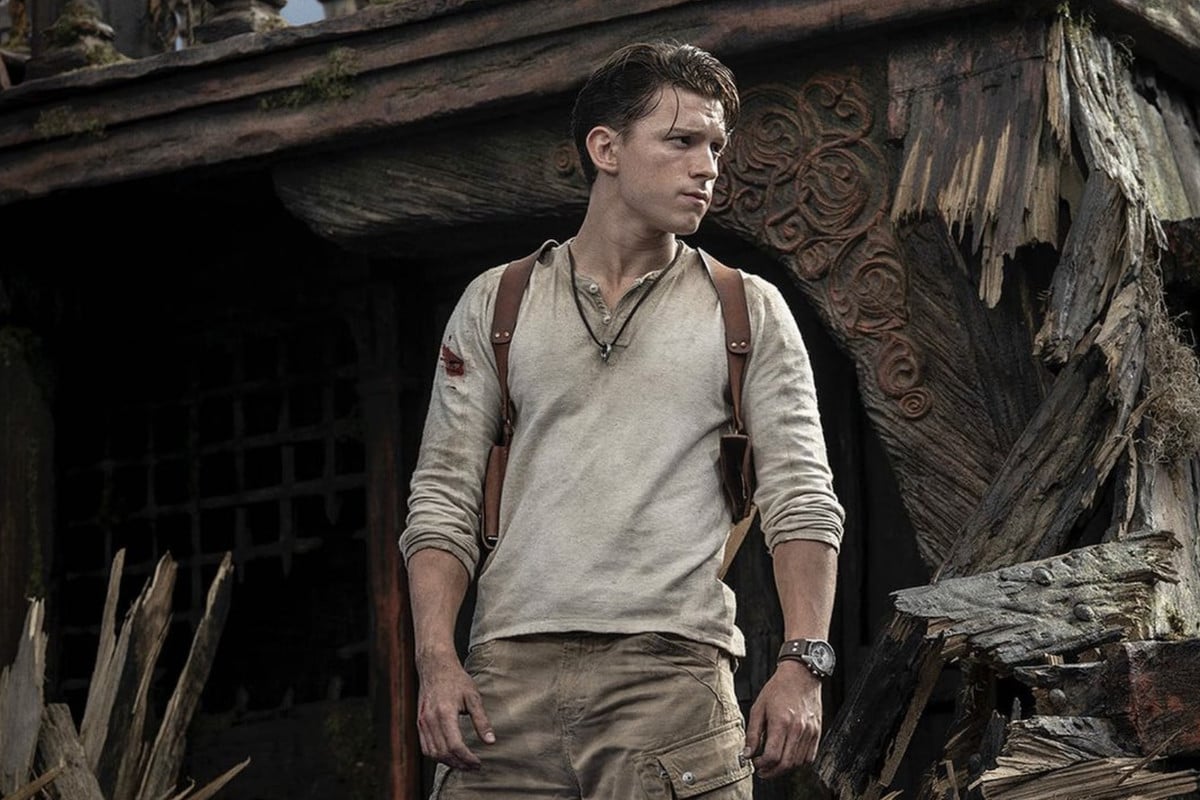 'Uncharted' will likely drop on Netflix and Disney+ as part of a Sony deal
In April 2021, Sony signed on to a massive deal with Netflix that would allow several Sony films to join the streaming service in the next five years. As The Hollywood Reporter noted, the deal began with "Sony's 2022 slate," which includes movies like Uncharted, Morbius, Spider-Man: No Way Home, Jumanji, and more. These films will all hit Netflix following their theatrical and VOD releases, although the deal does not include specific timelines.
"At Sony Pictures, we produce some of the biggest blockbusters and the most creative, original films in the industry. This exciting agreement further demonstrates the importance of that content to our distribution partners as they grow their audiences and deliver the very best in entertainment," Sony's president of worldwide distribution, Keith Le Goy, stated.
A few weeks after Sony's Netflix deal, the film company signed another contract with Disney+. Once again, the deal includes Sony films released between 2022 and 2026. After the films expire on Netflix, they'll move to Disney+ for another pay window. The deal also extends to other Disney-owned streaming services and TV networks, such as Hulu, ABC, and Freeform.
So, thanks to these deals, Uncharted should land on Netflix within the next few months, depending on its DVD/digital release. Then, it should move to Disney+. Unfortunately, that means services like HBO Max and Amazon Prime Video (under its free movies) are unlikely.
'Uncharted' digital and DVD release dates are rumored for April and May
At the time of this writing, Sony has not yet announced the official digital and DVD release dates for Uncharted. However, a report from New DVD Release Dates suggested that the film might launch for rent on Amazon Prime Video on April 26, 2022. Meanwhile, the DVD, Blu-Ray, and 4K releases are estimated to arrive sometime in May.
For now, fans can pre-order the DVD on Amazon. The DVD costs $19.99, while Blu-Ray costs $24.99 and 4K costs $29.99. The digital version is also available for pre-order in SD and HD on Prime Video.
'Uncharted' is still finishing up its theatrical run
Uncharted initially hit theaters on Feb. 18. It's still playing exclusively in theaters, but the length of the film's theatrical run is unclear. Those who want to see Uncharted on the big screen should grab tickets while they're still available.
Uncharted, based on the hit video game franchise, follows an amateur thief named Nathan Drake (Holland). When a seasoned treasure hunter, Victor "Sully" Sullivan (Wahlberg), recruits Nate to find a $5 billion treasure, the two embark on a dangerous race against the evil Santiago Moncada (Antonio Banderas) and his mercenaries.
Stay tuned to Showbiz Cheat Sheet for more updates on Uncharted.
RELATED: 'Uncharted': Why Zendaya Thought Tom Holland's New Movie Sounded' Ridiculous'