'Uncharted' Netflix Release Date: When to Stream the Tom Holland Movie
Uncharted will take its treasure hunt to Netflix very soon. Last week, the streaming service announced an official release date for Sony's adventure flick, which originally premiered in theaters back in February. Check out the Netflix release date for Uncharted below, as well as other ways to watch the movie.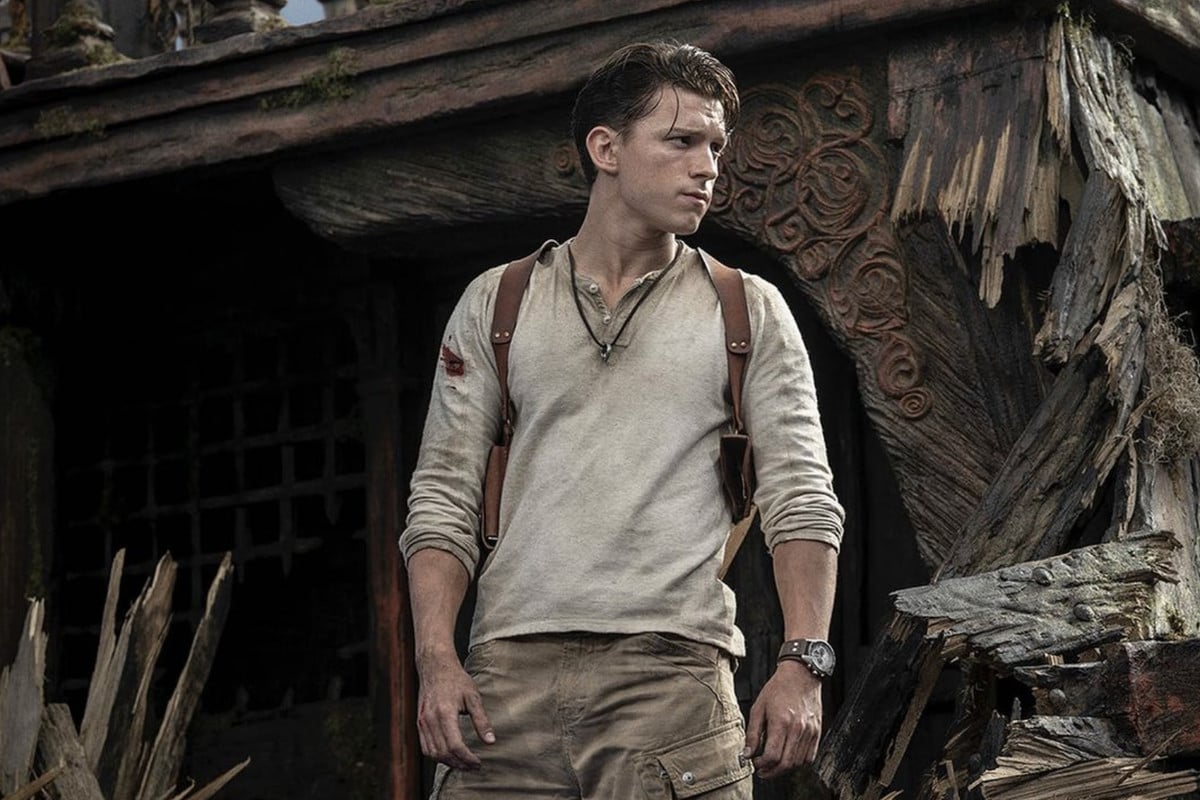 What is 'Uncharted' about?
Uncharted is based on the popular PlayStation franchise of the same name. The movie acts as a prequel to the video games, following a younger version of treasure hunter Nathan "Nate" Drake (Tom Holland) on his first adventure. He meets Victor "Sully" Sullivan (Mark Wahlberg), a seasoned treasure hunter who enlists Nate's help in finding a $5 billion fortune initially discovered by Ferdinand Magellan.
Nate and Sully's quest becomes a globe-trotting race when Santiago Moncada (Antonio Banderas) reveals his own ruthless search for the treasure, believing that it rightfully belonged to his family. Nate's amateur skills and his sense of trust are put to the test as he gets closer and closer to finding the fortune.
Sophia Ali and Tati Gabrielle also star in Uncharted. Ruben Fleischer (Zombieland, Venom) directed the film.
'Uncharted' Netflix release date revealed for July
Last year, Sony signed a deal with Netflix that would allow the streaming service to house Sony's 2022 slate of films. That included Uncharted, Spider-Man: No Way Home, Morbius, and more, all of which would hit Netflix after their theatrical and VOD releases.
"At Sony Pictures, we produce some of the biggest blockbusters and the most creative, original films in the industry. This exciting agreement further demonstrates the importance of that content to our distribution partners as they grow their audiences and deliver the very best in entertainment," said Keith Le Goy, Sony's president of worldwide distribution (via The Hollywood Reporter).
On June 21, Netflix announced a release date for Uncharted. Subscribers can stream the action-packed movie starting on July 15.
Where to watch 'Uncharted' if you don't have Netflix
Those who don't have a Netflix account can still watch Uncharted elsewhere. The movie isn't in theaters anymore, but it's available to purchase on digital, DVD, and Blu-Ray. These options even come with more than one hour of bonus footage for fans who can't get enough of Holland and Wahlberg's hilarious chemistry. That includes deleted scenes, behind-the-scenes interviews, and a commentary with the director.
Uncharted is also available to rent on Amazon Prime, Vudu, Apple TV, Google Play, and YouTube.
'Uncharted' could receive a Disney+ release date next
Uncharted still has one more stop on its streaming service tour: Disney+. As part of another deal between Sony and Disney, Sony's films released between 2022 and 2026 will hit Disney+ in their second pay windows. That means Uncharted will likely arrive on the Disney streaming platform after it expires on Netflix. However, It's not clear yet when that will happen.
Stay tuned to Showbiz Cheat Sheet for more updates on Uncharted.
RELATED: 'Uncharted' Is a Movie Franchise Now, Fans Wonder if a Sequel Is Confirmed