'Uncharted': The Runtime and Rating for Tom Holland's New Video Game Movie
Here's everything to know before seeing Tom Holland's new action adventure movie, 'Uncharted,' including its runtime and rating.
After more than a decade in development, the Uncharted movie is finally less than one month away from release. Based on Naughty Dog's hit video game franchise of the same name, this action-adventure sees Tom Holland play a young treasure hunter who's on a quest for a $5 billion fortune. Here's what to know before seeing the Uncharted movie, including its runtime, rating, and more.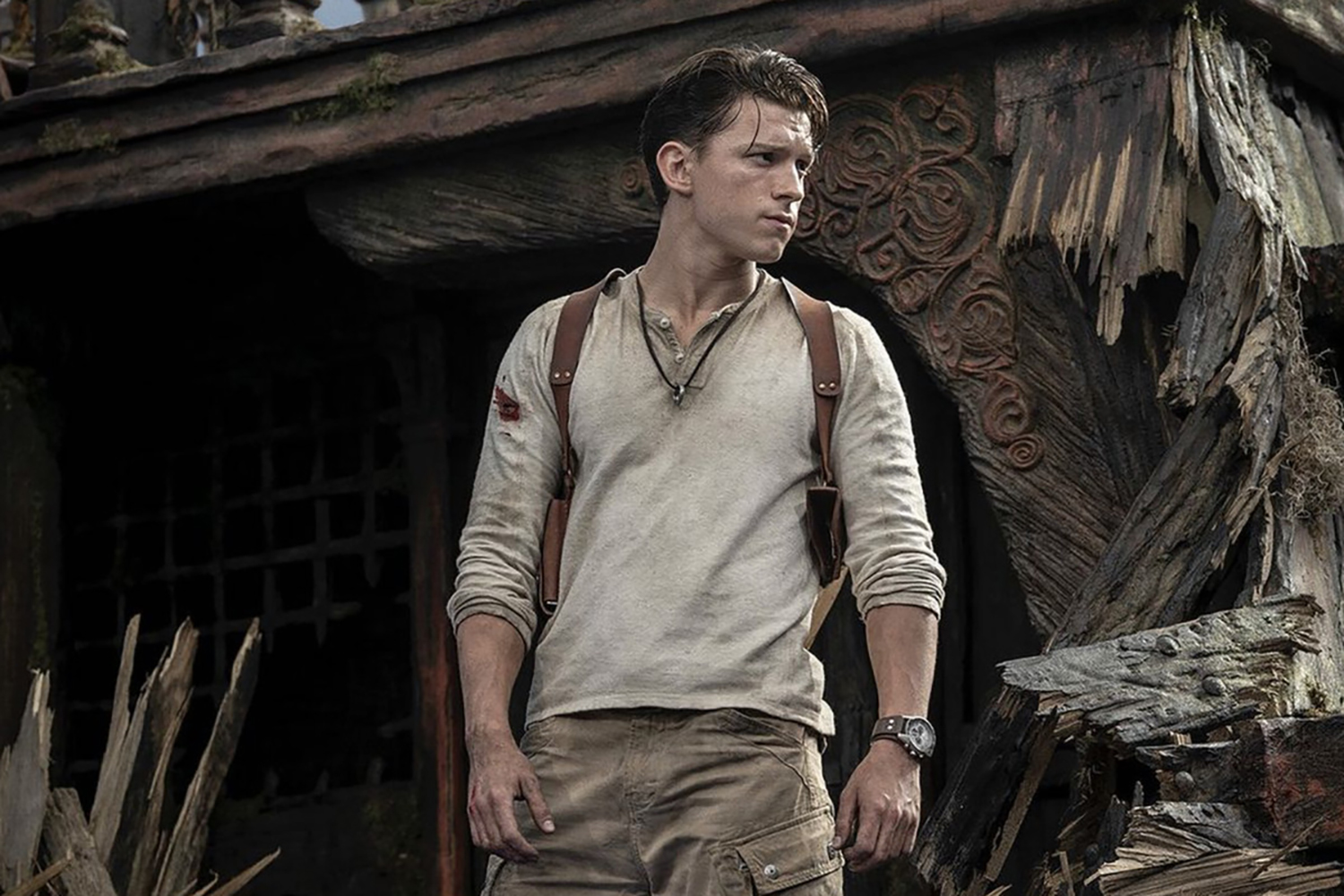 What is the runtime for Tom Holland's 'Uncharted' movie?
The Uncharted movie has an estimated runtime of 116 minutes, which translates to just under two hours — pretty standard for an action film. And, as those who recently saw Holland in Spider-Man: No Way Home know, that's nothing compared to his Marvel movie runtimes. For comparison, the newest Spider-Man movie, which is still in theaters, has a runtime of two and a half hours.
'Uncharted' movie rating and explanation
As Common Sense Media notes, Uncharted has a PG-13 rating for violence and adult language. That's on par with the video game series, which involves frequent gunplay and swearing.
For those unfamiliar, the Uncharted games follow Nathan Drake on a series of adventures with various partners-in-crime, including his mentor, Sully. Players explore deserted islands, lost cities, and more as they solve puzzles and take down enemies in third-person shooter format. The series has become a critical and commercial success since its first release, Uncharted: Drake's Fortune, in 2007.
Do you have to play the video games to see the movie?
The Uncharted movie acts as a standalone prequel to the games, so anyone can enjoy it. The film tells Nathan's origin story as he embarks on his first mission with Sully (Mark Wahlberg). The pair seek to find one of the world's greatest treasures, but they aren't the only ones after the $5 billion fortune. Nate and Sully will have to defend themselves against powerful enemies and find the treasure before it's too late.
"We're telling the prequel story of how the character, Nathan Drake, became this worldwide known character. For the fans that love the games, they're getting an aspect of the story that they've never seen before," Holland told Den of Geek. "The people that haven't played the games are getting a really nice introduction to a character. It kind of works for everyone."
'Uncharted' tickets are on sale now
Eager fans can now purchase tickets to see Uncharted ahead of the film's release later this month. Holland's popularity is still thriving from Spider-Man: No Way Home, which could lead to similar success in his newest action movie.
Nathan and Sully's adventure begins when Uncharted hits theaters on Feb. 18.