'Uncharted': Tati Gabrielle Received the Sweetest Text From Zendaya While Filming With Tom Holland
Tati Gabrielle felt nervous about her feature film debut in 'Uncharted,' but longtime friend Zendaya was there to offer encouragement via text message.
Tati Gabrielle and Tom Holland only just met while filming Uncharted together, but they have a longtime mutual friend in common — Holland's girlfriend, Zendaya. During a recent interview, Gabrielle revealed that she and the Euphoria star have been pals for years, going back long before either of them shot to fame. Zendaya even offered some encouragement to Gabrielle during Uncharted filming via a sweet text message; here's what she said.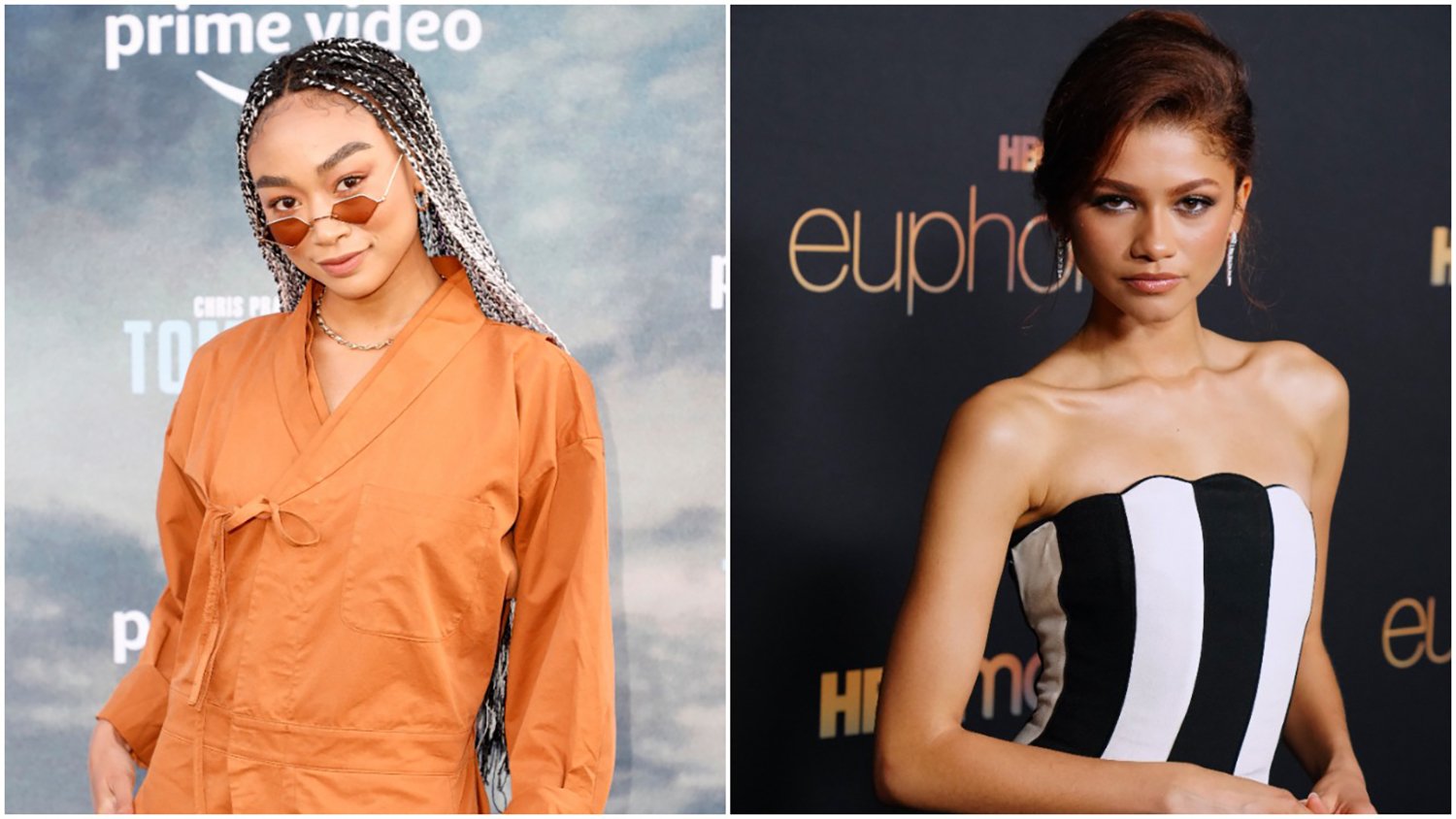 Tati Gabrielle makes her feature film debut as Braddock in 'Uncharted'
Netflix subscribers might recognize Gabrielle from a few of her past TV projects. She's most known for playing Prudence in The Chilling Adventures of Sabrina and, more recently, Marienne in You. Additionally, the actor has starred in various other shows, including The 100 and The Owl House.
Uncharted marks Gabrielle's first foray into the world of feature films. She plays Braddock, a ruthless mercenary who works alongside a treasure hunter named Santiago Moncada (Antonio Banderas). Much like protagonists Nathan Drake (Holland) and Victor "Sully" Sullivan (Mark Wahlberg), Braddock and Moncada are after a $5 billion fortune, and they'll stop at nothing to find it first.
Zendaya offered support to Tati Gabrielle via text during 'Uncharted' filming
Understandably so, Gabrielle felt nervous when she stepped into her first feature film project, as she revealed to Glamour. Thankfully, Holland helped her through the experience. She described her Uncharted co-star as the "sweetest" person.
"He's very silly, very goofy, very funny," she added.
Holland wasn't the only one to calm Gabrielle's nerves. She also received a sweet and encouraging text from Zendaya, whom Gabrielle has known since her days at Oakland School for the Arts in Oakland, California.
"I grew up with Zendaya! We went to school together," Gabrielle said. "Tom was texting her while we were filming, and then she texts me – it was like, 'Hey, he says you're doing super-awesome! Sending love!'"
Tati Gabrielle said Mark Wahlberg took her 'under his wing'
Gabrielle fought against Mark Wahlberg on-screen in Uncharted, but he became her mentor when the cameras weren't rolling. The Chilling Adventures of Sabrina star revealed that, like Holland, Wahlberg did his best to make the experience less nerve-wracking. She said in her interview:
[He] really took me under his wing during the shooting and gave me a lot of different advice. Mostly how to carry myself and to know to ask for what I needed; to never be afraid of speaking up; and to just gain confidence in myself and whatever I say and do. As well as learning that, yes, you should be a team player, always, but don't let anyone walk over you or take advantage of you. Because that, for me, hurts more than you think it does.
Uncharted hits theaters on Feb. 18.