'Uncharted' Star Tom Holland Has a Really 'Weird' Idea for Another Video Game Movie
Tom Holland already knows which video game movie he'd love to make after 'Uncharted,' and his pitch is wonderfully weird.
Uncharted hasn't even hit theaters yet, but Tom Holland is already thinking of ideas for his next video game movie. In a recent interview, the Spider-Man actor revealed one of his "dream" video game adaptations, noting that he'd love to add a "weird" twist. Here's what Holland had to say.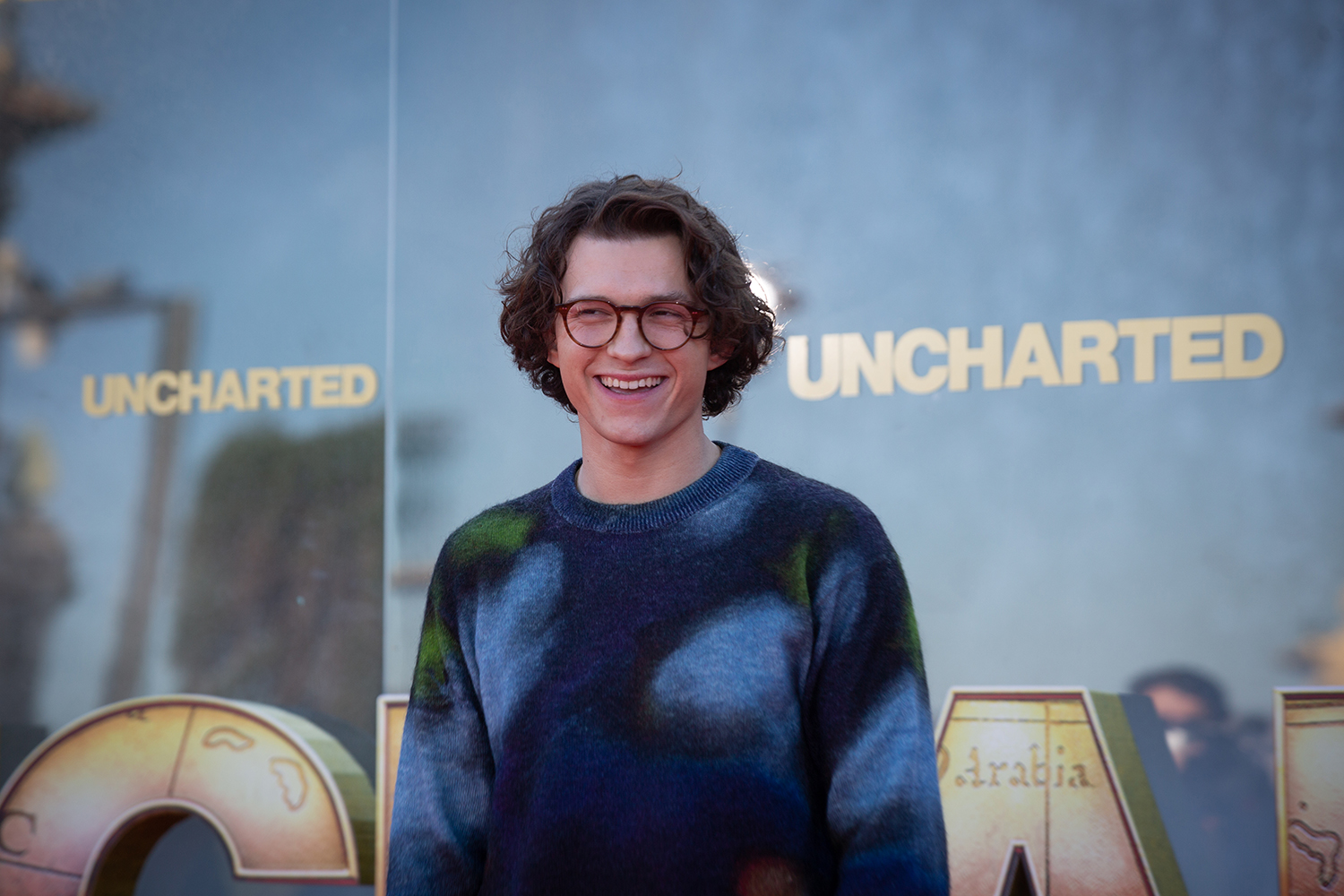 Tom Holland said he would love to make a 'Jak and Daxter' video game movie
Speaking to GameSpot ahead of Uncharted's release, Holland revealed that he has his eye on another Sony-owned video game franchise — Jak and Daxter. Specifically, he said he'd love to play Jak and put a twist on the live-action movie.
"I would make it at [film and TV production company] A24, so it was really weird and like dark," he said. "I would do like a really weird, live-action version of Jak and Daxter."
For the uninitiated, Jak and Daxter is a PlayStation video game franchise dating back to 2001. The games follow a boy named Jak and his friend, Daxter, on various adventures throughout a fantasy-cyberpunk-type universe. Jak and Daxter has three main platformer installments, but the series also spawned several spinoffs featuring racing, puzzle elements, and more.
Jak and Daxter might seem like an odd choice for a video game movie, but it also might not be entirely far-fetched. The games were initially developed by Naughty Dog, the same studio behind the Uncharted series. Naughty Dog's other hit game franchise, The Last of Us, will soon launch a TV series on HBO Max.
Tom Holland stars in the highly-anticipated 'Uncharted' adaptation
Tom Holland will make his powerful debut in the video game movie genre later in February. He stars in Uncharted as Nathan Drake, a young treasure hunter in search of a $5 billion fortune alongside his new mentor, Sully (Mark Wahlberg).
Along the way, Nathan hopes to find the truth about his missing brother, Sam (Rudy Pankow). However, Nathan and Sully aren't the only ones after the treasure — and they're putting themselves in grave danger trying to find it.
The Uncharted movie has experienced a long road to completion. Development started in 2008, but the movie cycled through several directors, cast members, and writers before production could begin. Naughty Dog co-president Neil Druckmann recently spoke with Holland about Uncharted's journey (seen above), and the two explained that it took a long time to finally get the adaptation right.
"The game is already so cinematic, we had a base layer for how we wanted the film to look," Holland said. "The hardest part was trying to recreate the heart of the games."
What sets 'Uncharted' apart from other video game movies?
As many gamers know, the film industry has a history of ruining video game adaptations, including flops like 2005's Doom and 1993's Super Mario Bros. However, as Holland told IGN in 2020, Uncharted won't make the same mistakes. That's because it's a film for everyone, whether they've played the Uncharted games or not.
"I think what Uncharted offers that most video games films don't is that it's an origin story to the games," he said. "So if you played the games, you haven't seen what's going to happen in the film. And if you haven't played the games, you're going to enjoy the film because it's information that everyone else is getting at the same time. But I'm super excited to make that movie, and it's been a long time coming."
Uncharted hits theaters on Feb. 18.