'Uncharted': Why Zendaya Thought Tom Holland's New Movie Sounded 'Ridiculous'
Tom Holland revealed that Zendaya wasn't exactly impressed by the 'Uncharted' movie when he first described the film to her. Here's why.
Tom Holland has talked a lot recently about the incredible yet grueling stuntwork he's done for Uncharted. However, his girlfriend and Spider-Man: No Way Home co-star, Zendaya, apparently didn't find it all that impressive at first. On the contrary, she was somewhat confused by it, as Holland revealed in a recent interview. Here's why.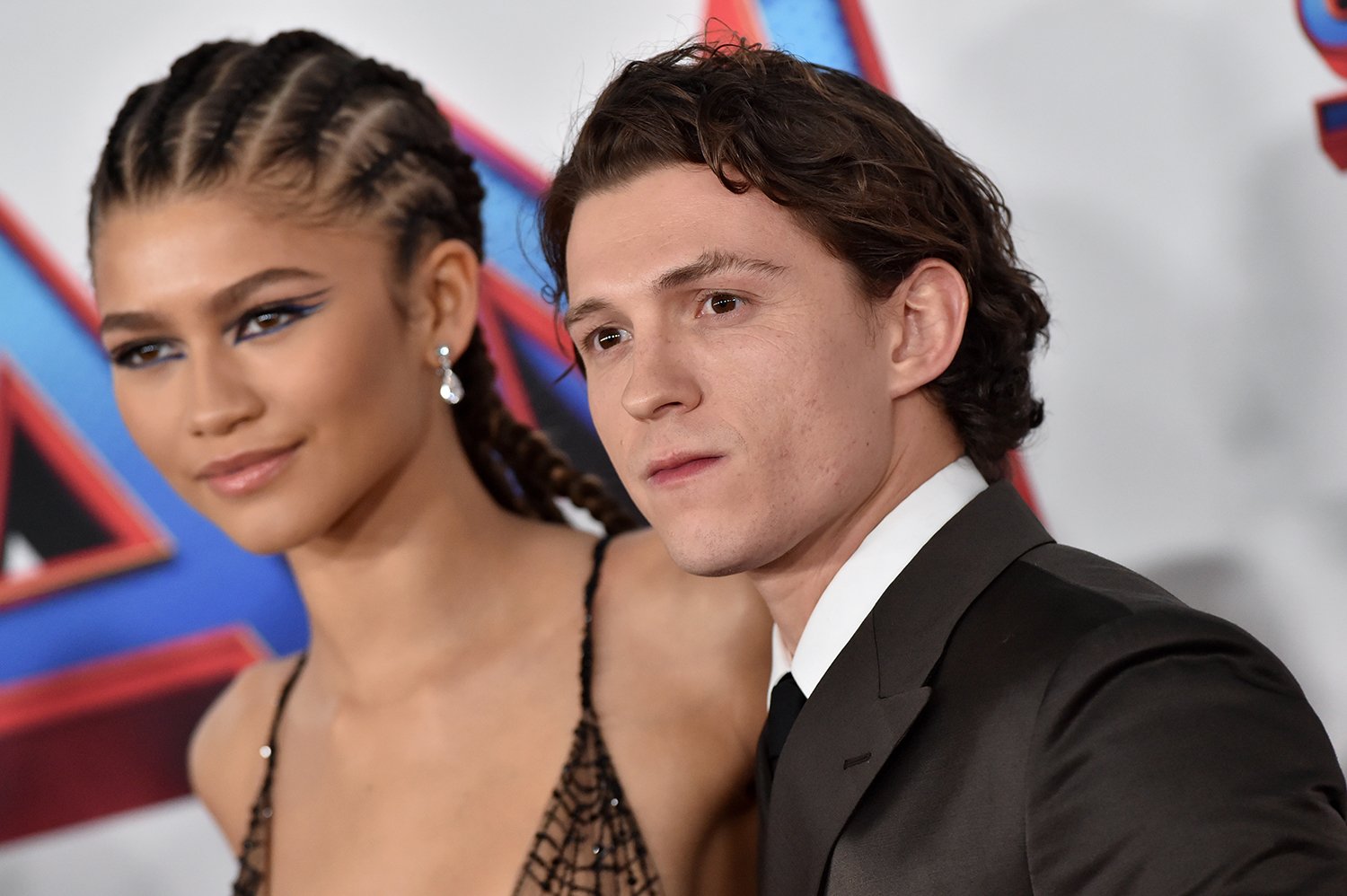 Tom Holland baffled Zendaya with a description of his plane stunts in the 'Uncharted' movie
During an appearance on Virgin Radio, Holland explained that he went to work on the Spider-Man: No Way Home set right after finishing Uncharted. Still reeling from the experience of adapting one of his favorite video games, Holland tried to describe the movie to Zendaya. But even after seeing Holland perform crazy stunts for the Spider-Man movies, Zendaya couldn't wrap her head around one of his Uncharted sequences.
"I was sitting down with Zendaya, and I was trying to explain to her what Uncharted was about. I was like, 'There's this moment where I get hit by a car that is falling out of an airplane … well, I get hit by a car that is falling out of an airplane,'" he said.
To someone who hadn't been involved in the movie, that probably would sound over-the-top. Holland said Zendaya couldn't believe what she was hearing.
"And she was like, 'Wait, what? How on Earth does that happen? This film sounds ridiculous,'" he continued. "I was like, 'You have to wait and see the film. It makes sense when you see the film.'"
Fans can check out the Uncharted scene in question below. In the clip, Holland's character fights his enemies on a cargo plane in mid-air. His foot gets caught in some netting around a box, which sends him flying as the box gets thrown off the plane. When he finally climbs his way back onto the plane, a car sends him flying once again.
Tom Holland says the plane scene was 'tough' but 'right'
Holland's work on that Uncharted scene was physically exhausting and even somewhat terrifying at times. However, he said during his interview that it was "tough for all the right reasons."
"We wanted to create an action sequence that was breathtaking, that really hadn't been seen before, and that meant we had to kind of push the boundaries on what we could do with practical stunts," he explained.
Plus, as a longtime fan of the Uncharted video games, Holland said he was just happy to live out his dream of playing Nathan Drake.
"The video game, it really lends itself to the big screen," the Spider-Man actor said. "It's very cinematic, it has a very intriguing and adventurous story, so it sparked my interest as to whether or not I could play this character, and then, I don't know, four, five years later, that sort of dream came true."
'Uncharted' is now playing in theaters
After more than a decade of development hell, Uncharted finally made it to the big screen on Feb. 18. The adaptation follows Holland's young Nathan Drake as he embarks on his first adventure with Victor "Sully" Sullivan (Mark Wahlberg). Together, they set out to find a $5 billion fortune, as well as clues leading to Nathan's long-lost brother. However, Nathan and Sully aren't the only treasure hunters after the gold, and they must fight for their lives to reach it first.
Stay tuned to Showbiz Cheat Sheet for more Uncharted news.