'Spider-Man: No Way Home': 'Uncle Strange' Benedict Cumberbatch Makes Impromptu PSA Begging Fans 'Not to Spoil' the Movie
Spider-Man: No Way Home delivers plenty of exciting Easter eggs and surprises. So ahead of the premiere, Benedict Cumberbatch made an impromptu PSA begging fans not to spoil the film for those who haven't seen it.
Benedict Cumberbatch stars as Doctor Strange in 'Spider-Man: No Way Home'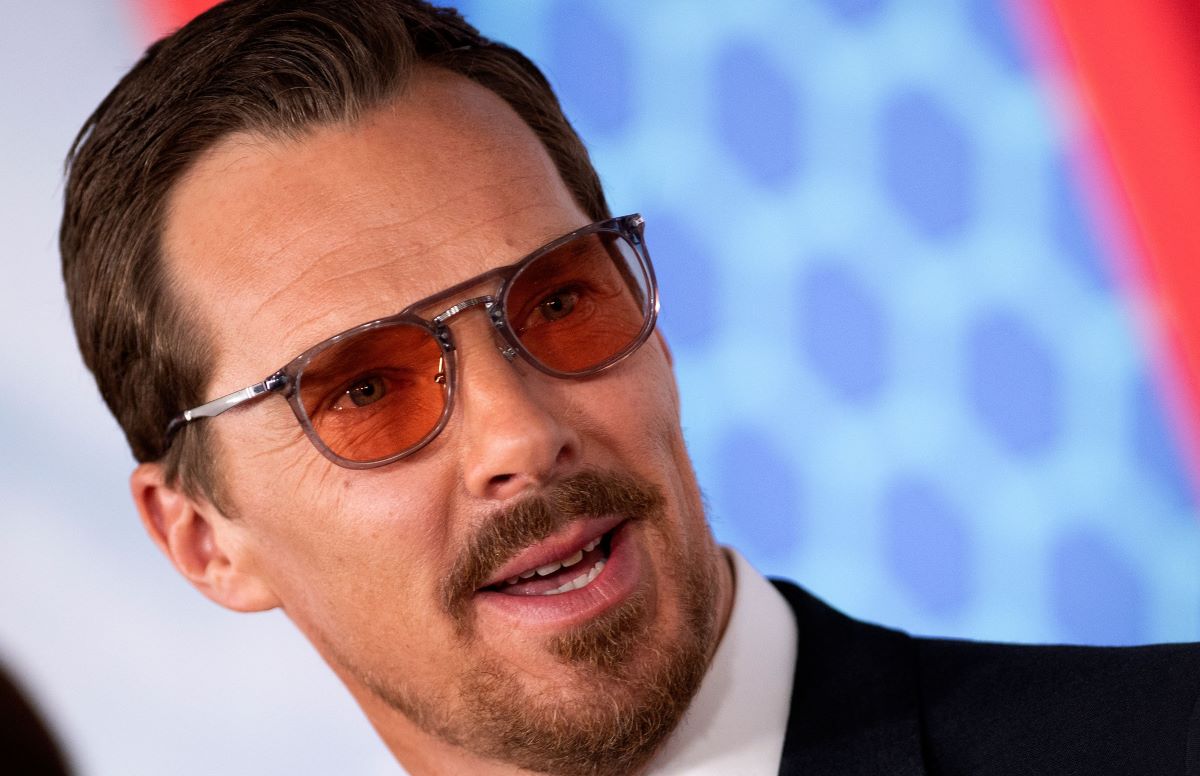 Cumberbatch first appeared as the Marvel wizard in Doctor Strange. He reprised the role for Marvel's Thor: Ragnarok, Avengers: Infinity War, and Avengers: Endgame. In Spider-Man: No Way Home, the award-winning actor returns as Stephen Strange opposite Tom Holland's Peter Parker.
Cumberbatch just finished filming Doctor Strange in the Multiverse of Madness. The film, which also stars Elizabeth Olsen as Wanda Maximoff, aka Scarlet Witch, is scheduled for a May 2022 release.
Benedict Cumberbatch begs fans not to spoil the new Marvel movie
Spider-Man: No Way Home is undoubtedly the most anticipated movie of the year. And knowing some people may not get to see it right away, Cumberbatch urged fans to keep the film's secrets.
"Dear fans, it's Uncle Strange here," Cumberbatch said on the red carpet in a video shared by Marvel Entertainment's Twitter account. "I know I get accused of being a bit of curmudgeonly English killjoy, but really, think the biggest killjoy possible would be to leak out, tell, get that tiny little feast on of 'I'm the one to spoil the movie for others.'"
RELATED: Marvel: Stan Lee's Boss Hated 'Spider-Man' When He First Pitched It
"And really, down the line, there will be kids, parents, everything in between, who really want to see this for the first time," he added before admitting he hasn't seen the film. "I don't want to know anything more about it rather than the pages I got, the scenes I did, the character I'm playing, the story he goes on. It's fun."
Cumberbatch concluded by earnestly asking fans not to share details of the movie, no matter how exciting. "But seriously, please try not to spoil it," he urged. "It's so hard. I know you want to tell all your friends about it. I get it. I'm not going to tell any of my friends about it, so can we do that together?"
'Spider-Man: No Way Home' stars Tom Holland, Zendaya, and Jacob Batalon also urge fans not to share spoilers
Cumberbatch isn't the only one asking fans to keep mum. A few days before the premiere, Spider-Man: No Way Home stars Tom Holland, Zendaya, and Jacob Batalon also made their own PSA.
"NO SPOILERS," their message on the Spider-Man: No Way Home Twitter page reads. "Don't be that person. If you want to be extra safe, stop reading comments, mute keywords, and start staying off social media today! Watch #SpiderManNoWayHome to find out what happens for yourself when the movie hits theaters Thursday!"
The hope is that audiences who've seen the film let others experience the same level of surprise and excitement that they did. Spider-Man: No Way Home hits select theaters on Dec. 16. Home viewers will get to see the film on Disney+, but the streamer has yet to announce a release date.