The Unconventional Editing Choice Billie Eilish Made in 'Happier Than Ever'
Billie Eilish is a different kind of artist. She's 19 and unafraid to break the music industry mold. She does things her way and her fans love her for it. Some of the "Ocean Eyes" singer's innovation can be heard in her second album, Happier Than Ever.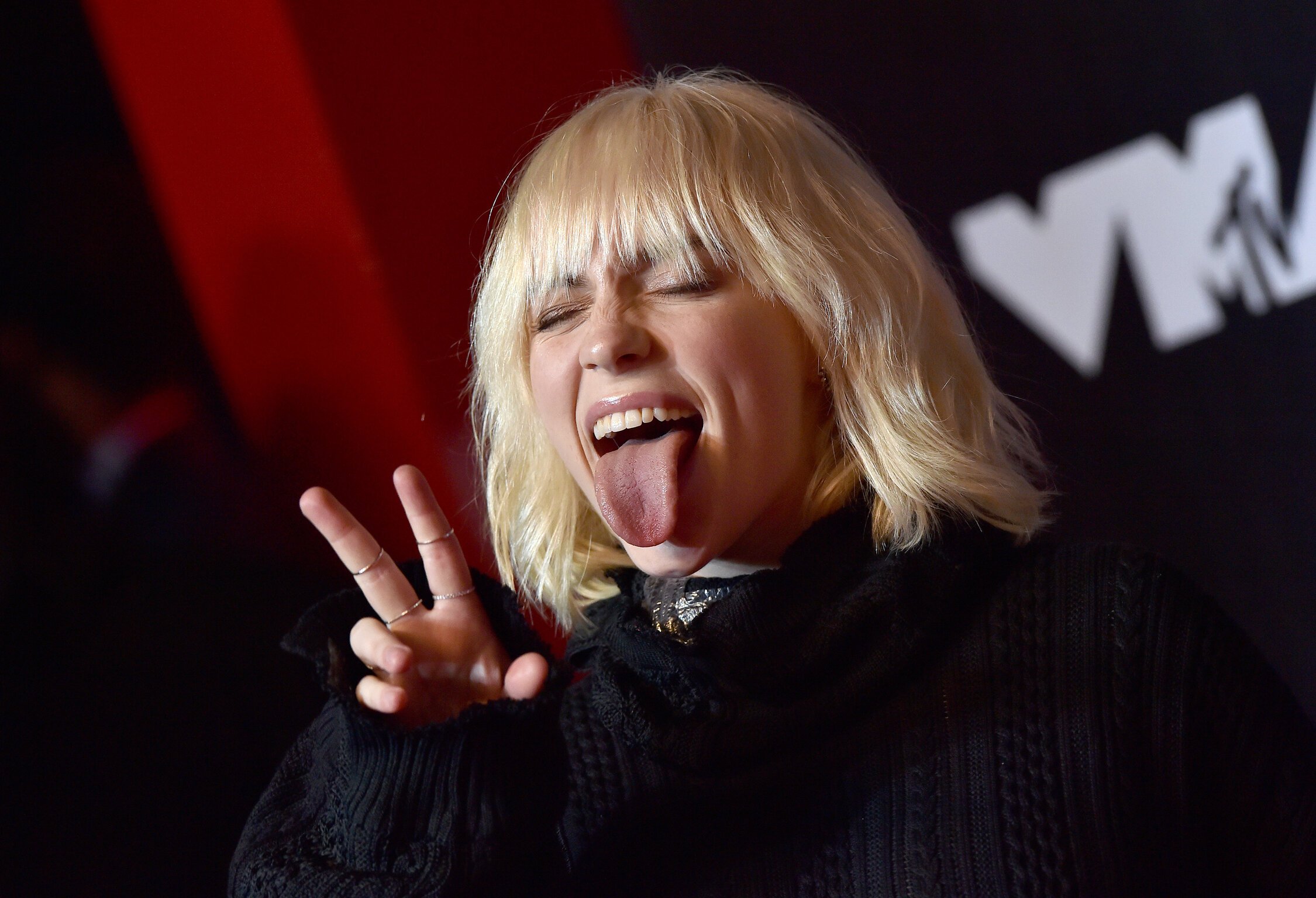 You can hear Billie Eilish breathe between takes in 'Everybody Dies'
In "Everybody Dies," listeners can hear something artists typically strive to edit out: Eilish's breaths between takes. Keeping them in was an artistic choice made by the "Bad Guy" singer.
"It's a classic thing to take that out," Eilish told Stormzy in an interview for Vice. "There's so many things that are so standardised in making music. There's the standard way of editing vocals, the standard patch for the synth or the piano, and my brother, who is a producer and works with other artists now, I say to him, 'I know this is the way you're supposed to do it, but can we leave the natural sounds in? The sounds of my singing, or me moving when I'm singing, me breathing, let's leave the sound of the room in there.' My brother is a genius at this. He's the same as me. I think you don't have to do something the way it's always been done. Do whatever you want. We make it how we feel it."
Billie Eilish uses her voice differently on this album
Eilish fans will notice a distinct difference in the way she sounds in her first and second albums. She has a much greater range in Happier Than Ever. The "Oxytocin" singer says that's, largely, to do with the fact that her voice has matured so much in the last few years.
"My voice has changed so drastically since I started making music," she said. "I just have more range now. Going through puberty, you don't have a lot of range and I was going through puberty when I was making my first album. My voice hadn't fully matured yet. I listen to my older music now and my voice is completely different on this record to how it was then. I can sing in ways that I used to not be able to before; I can hit notes I couldn't hit before, I can sing more quietly now, I can sing with my chest now – I have these options. When I was younger and making music, I didn't. My voice was my baby voice and I worked with what I had, so I wanted to do all the things that were possible for me to do with this album."
The 'Male Gaze' singer strives for versatility
While there's an undeniable sense of cohesion in Happier Than Ever, the songs are also quite varied. Eilish says she puts a certain amount of energy and emphasis into being a versatile artist. She's going to continue making her voice sound different to fit the different needs of different songs, and she's going to continue trying new things on the production side.
"It is actually something that I strive for, that versatility," she said. "The biggest insult is to make the same song over and over. I really try to have such a wide range. I want to be an album artist, not a singles artist. I don't think there are a lot of album artists, but I love albums that sound like a complete work. An album is the opportunity for a musician to make the largest scale of artwork they can – not just a bunch of songs in a playlist. An album is a beautiful thing."