'Under the Banner of Heaven': Brenda Lafferty's Empathy Inspired Daisy Edgar-Jones
Daisy Edgar-Jones discusses playing murder victim Brenda Lafferty in 'Under the Banner of Heaven.' Through research and speaking with Lafferty's husband, Edgar-Jones gravitated towards her empathy.
The FX series Under the Banner of Heaven tells the story of the murder of Brenda Lafferty in 1984. Based on Jon Krakauer's book, showrunner Dustin Lance Black depicts the investigation, and flashbacks leading up to Lafferty's murder. Daisy Edgar-Jones plays Lafferty and discussed what she learned about her character.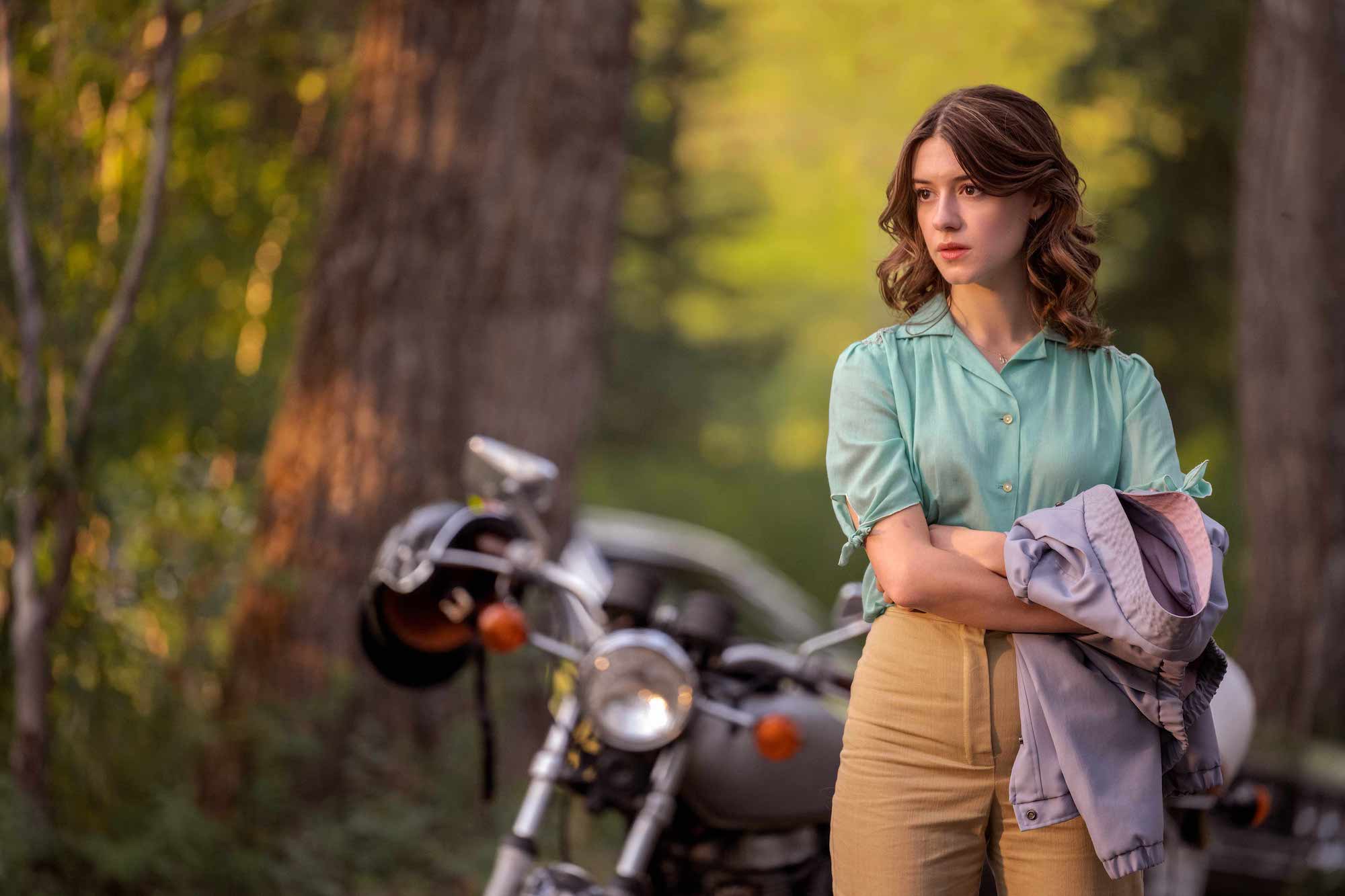 Edgar-Jones was on a Television Critics Association panel for Under the Banner of Heaven on March 29. Here's what she saw in Lafferty and learned about her. New episodes premiere Thursdays on Hulu.
Brenda Lafferty letters showed 'Under the Banner of Heaven' actor Daisy Edgar-Jones empathy
Edgar-Jones said Black gave her all of his research into Brenda Lafferty. Furthermore, Edgar-Jones got to read letters Lafferty wrote to her sister. This gave her great insight into Under the Banner of Heaven.
"Something that really struck me was what an incredibly empathetic person she was," Edgar-Jones said. "In the scenes that we see, particularly in that first episode, we watch her watching people quite a lot. And I think that was something I really wanted to capture. She's someone who is always kind of more concerned with the experiences of the people around her than what's going on for herself. That empathetic quality was what I really wanted to try and emulate in my performance."
Daisy Edgar-Jones also learned about the community at the heart of 'Under the Banner of Heaven'
Edgar-Jones' research also illuminated the environment in which Lafferty's murder occurred. Under the Banner of Heaven depicts the Latter-Day Saints community in Utah.
Through kind of researching, through the process of making this, it's hard to not be hyper aware of the sort of misogyny that's so laced in so much of our culture and so many religions. In Brenda's case, her experience of her faith is very different because of the family she grew up in. But still there is this pressure to ultimately become a wife and sort of serve her priesthood. And I think it was interesting to learn about certain aspects of the faith, but I think it's not unique to Mormonism. In most religions, the woman is often in a far more sort of passive role. So yeah, that did kind of bring some things up for me. 

Daisy Edgar-Jones, Television Critics Association panel, 3/29/22
Daisy Edgar-Jones returned to Brenda Lafferty's kindness
Edgar-Jones also tried to embody Lafferty's widower, Allen's description of her. Under the Banner of Heaven depicts the events leading up to Allen's brothers Dan and Ray's conviction for murdering Brenda and her 15-month-old baby.
"It was just about capturing her essence," Edgar-Jones said. "Obviously the way that Allen describes her I think is true to her. She was someone who was so full of kindness and she was someone who was incredibly empathetic and did sort of light up a room."  
Black also developed profound feelings about Lafferty while researching Under the Banner of Heaven. He admired her for standing up to the traditional teachings of the faith. 
"I got to meet Brenda in the book, which was fantastic," Black said. "And I really admired her, because I understood the strength having come from this world. It would take such courage for a woman in most faiths, particularly the Mormon faith, to do what Brenda did, even today. The fact that she was doing that in 1984, surrounded by the people she was surrounded by, it was so incredibly impressive."