From 'UNHhhh' to 'What's the Tee?' Here Are a Few 'RuPaul's Drag Race' Related Podcasts
Looking for something to listen to while spring cleaning? Just looking to get your fix of Drag Race-related drama? There are plenty of podcasts available for streaming — from Trixie and Katya's UNHhhh to RuPaul's What's the Tee? Here are a few of our favorites to listen to in between episodes of RuPaul's Drag Race.
RuPaul and Michelle Visage have their 'What's the Tee?' podcast 
This drag performer is known for a few things. There's the Netflix series, AJ and the Queen. There's also RuPaul's music, chocolate, and Emmy-award winning reality series. However, alongside her longtime friend and Drag Race judge, RuPaul stars in a podcast series, titled What's the Tee? 
With weekly celebrity guests and even a Drag Race alumna or two, What's the Tee, touches on some of the drama in the drag community and beyond. Most recently, the host invented celebrity guest judges to speak on the podcast, including Robyn and Nicki Minaj. 
This podcast premiered during 2014 and continues to debut new episodes for fans. RuPaul's podcast is available for listening with Apple's podcast platform and Spotify.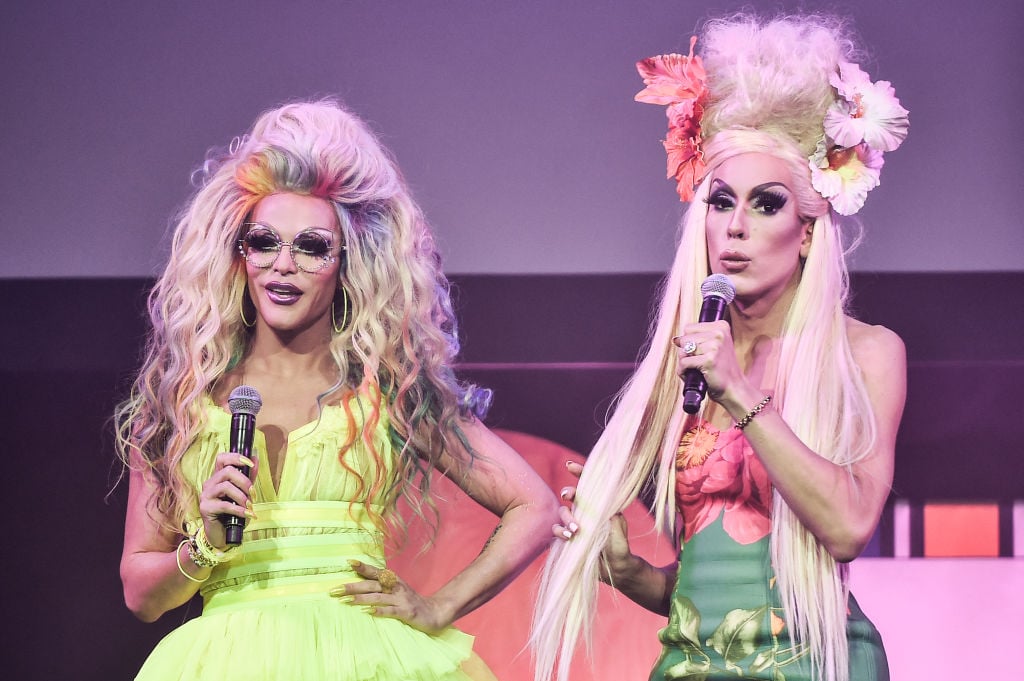 Willam and Alaska 500's 'Race Chaser'
These two are always up to something, whether that's competing in RuPaul's Drag Race or performing live for fans. In this podcast, however, Willam (Season 4, Drag U) and Alaska 5000 (Season 5, All-Stars 2 winner) spill the tea with fans in the comfort of their own homes.
Whether they're discussing, dissecting, and disseminating the latest episode of RuPaul's reality competition series or just spilling the "hot goss," these queens keep things light, fresh, and always fun. According to the series' description, the duo always talks "about everything happening behind the curtain in today's drag scene."
This podcast is available for listening on Spotify, in addition to Apple podcasts and other online platforms.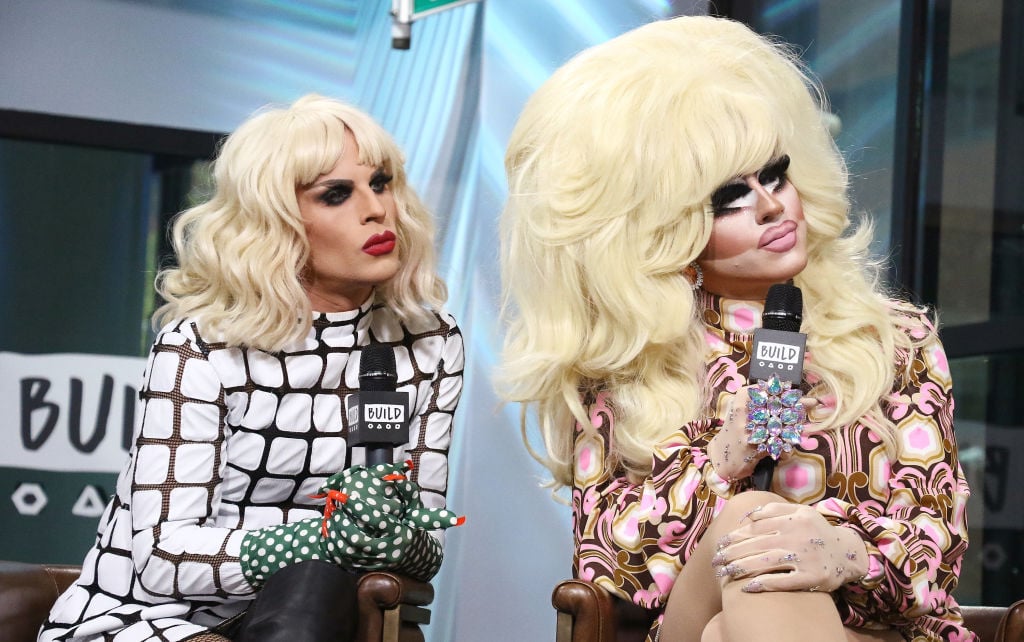 Trixie Mattel and Katya launched their 'UNHhhh' podcast
One of the newest podcasts available for listening is one based on Trixie Mattel (Season 7, All-Stars 3 winner) and Katya Zamolodchikova's (Season 7, All-Stars 2) YouTube-turned WOWPresents Plus series, UNHhhh. Whether they're talking about Barbies, snacks of the 1990s, or religion, these ladies bring a certain dignity and poise to every topic. 
In fact, it's this same series that earned Trixie Mattel and Katya their own Viceland show. (They even wrote a book, Trixie and Katya's Guide to Modern Womanhood, which debuts during July 2020.)
"UNHhhh: The Podcast is bringing your fave classic UNHhhh moments to podcast form! Listen to the first fifteen episodes TODAY," World of Wonder wrote on Instagram, along with a snippet of the podcast. It earned over 20,000 views in a matter of days. 
Fans can also find Trixie Mattel on Netflix, with her documentary, Moving Parts. Katya appears in RuPaul's Netflix original series AJ and the Queen. The two of them watch new movies and television shows in a second YouTube series, I Like to Watch.
These podcasts, and Drag Race-related music, is available for streaming on the music platform, Spotify. New episodes of the reality competition series premiere on VH1 Friday nights.