'Unorthodox' Star Shira Haas on What It Was Like to Film Those Intensely Emotional Scenes
A new limited series from Netflix about a Hasidic Jewish community debuted last month. Unorthodox is the story of Esther, or Esty, Shapiro, a young woman who flees her family and her community to discover her freedom. The plot of the Netflix show is loosely derived from a memoir by writer Deborah Feldman, also named Unorthodox. The Israeli actress Shira Haas plays Esty–and in our opinion, masterfully. In a recent interview, Haas described what it was like portray the harrowing, intense, and beautifully poignant story in Unorthodox.
[Spoiler alert: a few spoilers for Unorthodox below].
Who is Shira Haas, the star of the new Netflix miniseries 'Unorthodox'?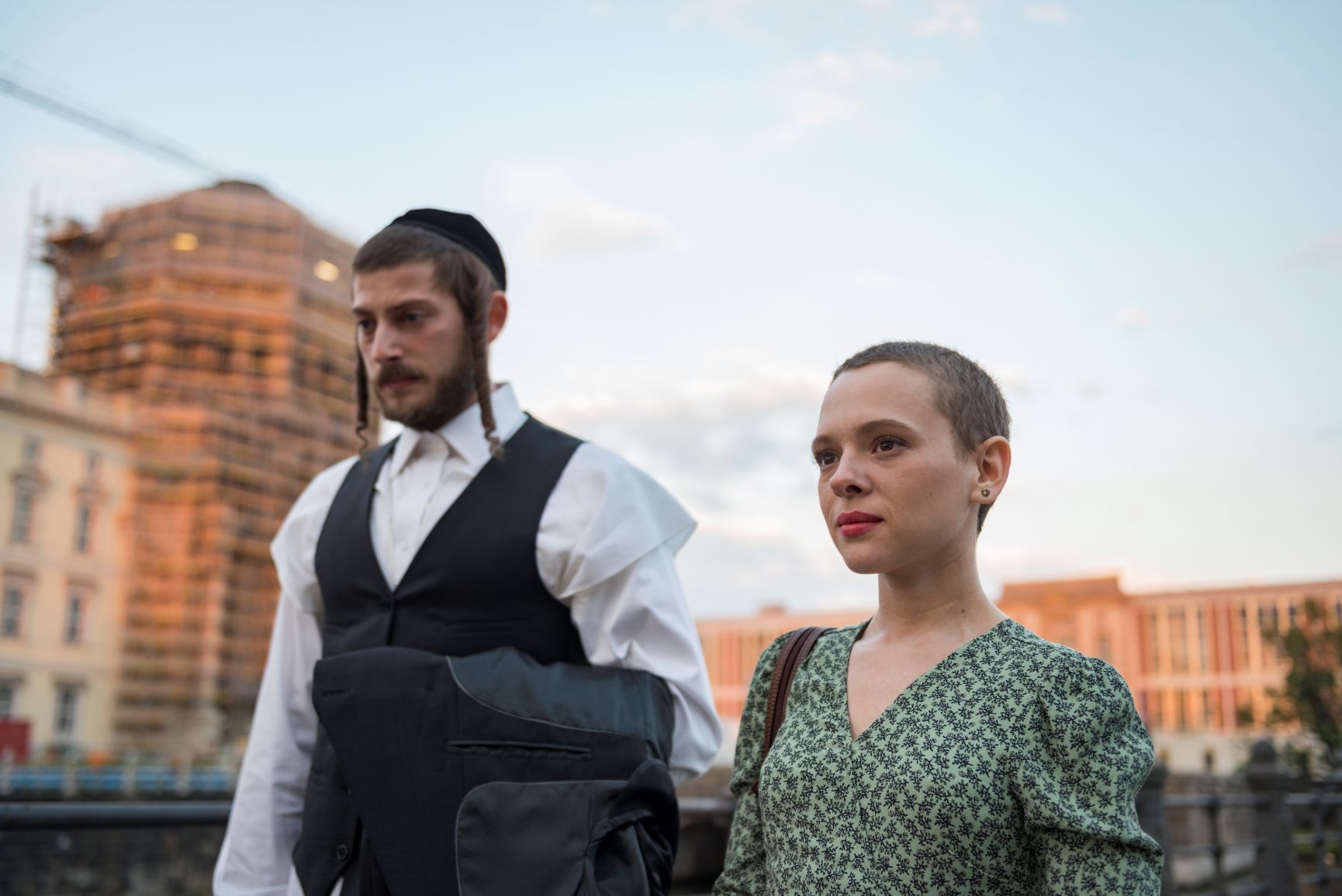 Haas recently spoke with IndieWire about her time filming Unorthodox. If you're unfamiliar with the actress–first of all, get familiar. But they also named some of Haas's recent projects you can check out, aside from Unorthodox. IndieWire reported of Haas:
After landing her breakout role in the Natalie Portman-directed A Tale of Love and Darkness, she appeared opposite Jessica Chastain in Niki Caro's The Zookeeper's Wife, as well is in Shtisel, which was a small hit internationally.
Haas also discussed how she prepared herself for the role. First of all, the Israeli actress had to learn the specific dialect of Yiddish spoken in Williamsburg, Brooklyn. But Esty, the main character in Unorthodox, also goes through some emotionally ravaging experiences.
"It did require me to do a lot of research," Haas revealed. The Unorthodox star read Feldman's memoir "a few times." She also told IndieWire she studied "interviews and lectures," as well as "the rituals," of the Hasidic Jewish community, "which are very different."
Haas on acting during the emotional episodes of the series
IndieWire also asked Haas about what it was like to shoot some of the more "difficult to watch" scenes. Episodes which feature Esty and her husband Yanky struggling with intimacy are particularly tough. As IndieWire points out, they're difficult "simply because of the incredible emotional burden Haas is able to convey." Haas argued seeing those moments was essential to the Unorthodox story as a whole.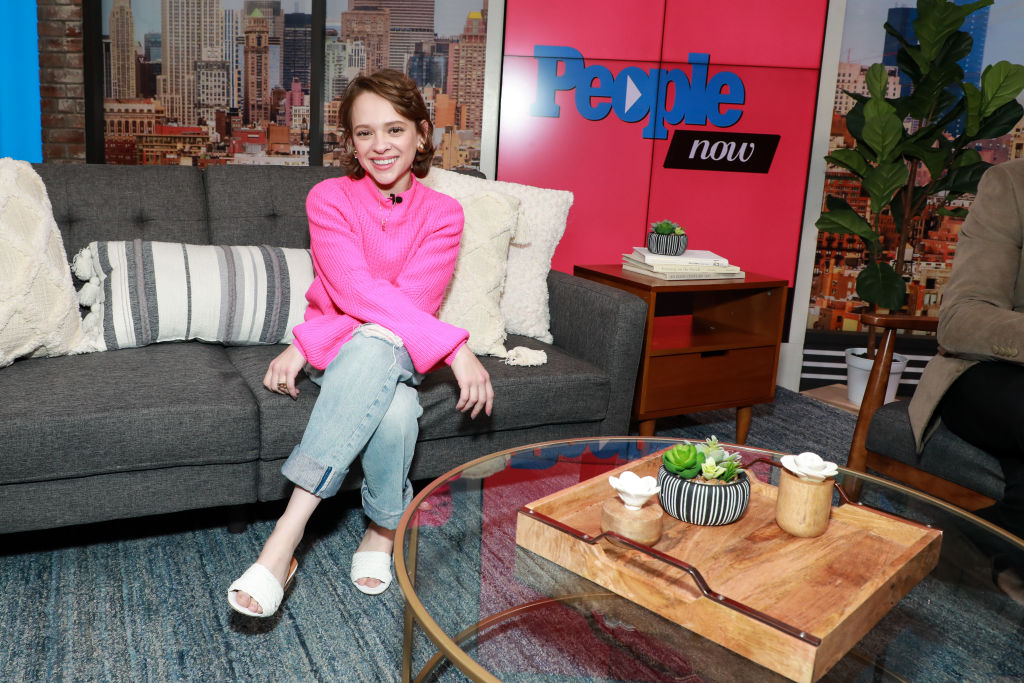 "This is a story about a woman trying to find herself, and part of the series is also finding yourself as a woman, so it was very important to see these intimacy scenes," the actress said. Haas also recalled that the Unorthodox team did a great job of making those touchier scenes feel as comfortable as possible:
It was a major part of her journey and it was always treated like that, very gently with such a sensitivity. We talked so much before about why we need this and how to do it, and it was really important to show, not just to show physical views or pain, but also to show her emotional journey. She's given up so much, and she's even in a way given up part of her own body, so it is crucial and it was treated very, very gently.
'Unorthodox' star on how the costumes helped her acting, too
Another way Haas managed to get through those dark moments in Unorthodox? The actor playing Yanky, Esty's husband, is a longtime friend of Haas's: Amit Rahav. Haas explained that this was incredibly helpful for the energy on set. The actress remembered: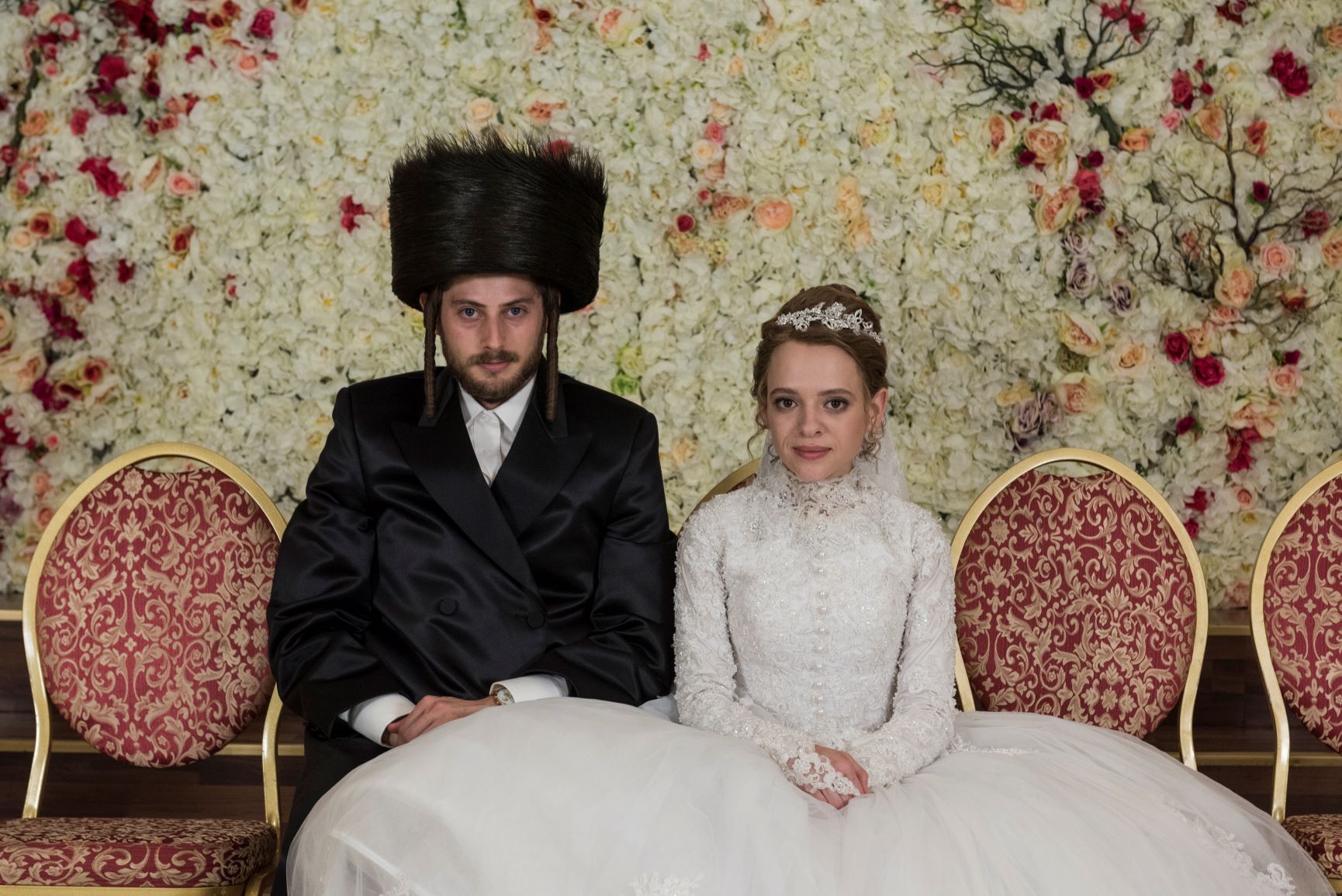 It really felt like a mishpocha, as you say in Yiddish, kind of like a family in a way. We had our humor during every hard scene … We had such a good relationship, and it was nice to know that I can really trust him to feel very, very free, so it was nice to have a friend.
Haas also mentioned her character's clothing as something that helped her access the emotion needed for the role. She told IndieWire: "I remember somebody putting the costumes on me and I almost felt immediately like Esty."
Getting to dive into character via costume connected Haas to Esty in a new way.
"It was a very long day of trying everything, and I remember I was really emotional," the Unorthodox lead said. "For Esty, her costume is also an emotional journey she's going through."