'Unorthodox': The Real Woman the Netflix Show Was Based on Reveals How She Left Her Husband–and It's Different From the Series
Unorthodox is a limited series from Netflix that came out on Mar. 26. Actress Shira Haas stars as Esty Shapiro, a fierce and passionate main character based on writer Deborah Feldman. Feldman wrote a memoir in 2012 called Unorthodox: The Scandalous Rejection of My Hasidic Roots. Two TV producers later developed her story into the Netflix series, which is portrayed in four episodes. However, there are some distinctions between the real story of Deborah Feldman and Esty's narrative in Unorthodox. This includes how Feldman really left her husband–and the Hasidic community she was raised in.
[Spoiler alert for the Netflix series Unorthodox below].
The memoir writer explains differences between the Netflix show and her real experience
In Making Unorthodox, the documentary short that goes behind-the-scenes of Unorthodox, executive producer Anna Winger explained that many of the scenes set in Berlin in the Netflix series are pure fiction. She said there was a specific reason for that:
It was very important to us to make changes in the present day story from Deborah Feldman's real life. Because she is a young woman, she's a public figure, she's a public intellectual. We wanted Esther's Berlin life to be very different from real Deborah's Berlin.
But there are other details in Unorthodox that are different from Feldman's real-life experience, including how she left the Hasidic Jewish community–and her husband. In a New York Post interview published in 2012, Feldman explained the real story behind her marriage, as well as how it ended. The writer said that when she met her husband, she "warned him."
"I have my opinions, you might not be able to handle that," Feldman told her future spouse.
"No, I can handle you," he responded.
"He wasn't ready to handle me at all!" Feldman shared with the New York Post. "After we got married, and I had my books in the house, he didn't mention them. He tolerated them. But he would tell his mother everything."
How Deborah Feldman really left her community differs from the Netflix series 'Unorthodox'
Feldman's escape from her Orthodox community was quite different from Unorthodox, too. She explained to the Post:
I had been taking classes at Sarah Lawrence College — one was this history class, where the teacher was exploring memoirs. It brought to life this idea that one person can make history. And I thought, 'I might be able to make a mark or have my voice heard.'
But what really made the difference was support from her peers.
"I have this one friend who said, 'I promise, you will never fall because I will always be here to catch you,'" Feldman recalled. "And she kept her promise. I left on the basis of that promise."
However, in another departure from the miniseries Unorthodox, a car crash was the thing that tipped Feldman over the edge. She retold the story of the accident in the interview:
My tires were thin, and I was driving fast. My car flipped over three times. I was convinced I was going to die. And there was no way I was going to waste another minute of life.
As Feldman revealed to the New York Post, the future author had been begging her husband to get those tires changed "for six months."
"Our son could have been in that car," Feldman pointed out. She moved out, and into her mother's house, then later, with a college friend.
"While I was there," she said, "I was like, 'This is it. I'm not going back.'"
It wasn't until a few years later that Feldman moved to Berlin with her son. (Unlike the Netflix show, in which Esty leaves for Germany right away).
'Unorthodox' author Deborah Feldman says she could never get back together her ex-husband
However, Feldman found the choice to leave the community incredibly difficult, especially because it mean leaving her family members. As Unorthodox the TV show portrays, it's very heartbreaking to lose contact with loved ones.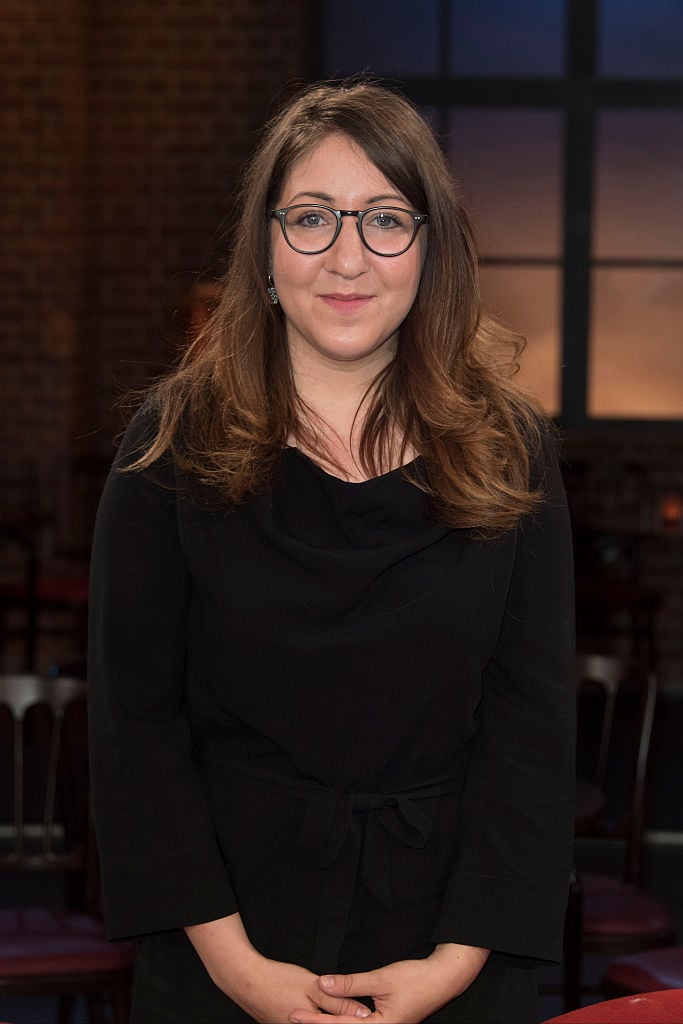 "It wasn't an easy decision for me," the writer explained. "I was thinking, 'Can I make myself live this life for their sake?' And I couldn't." But when people ask Feldman if she'd ever return to her ex-husband, she says no.
"I never chose to be married," the Unorthodox memoir author argued. "He's a stranger to me. I just happen to have a child with him."