'Unorthodox': Why the Ending of the Netflix Series Is Even More Powerful Than You Might've Realized
The final scenes in Unorthodox the series are some of the most emotionally resonant--but what was the real meaning behind those intense scenes?
Unorthodox is a drama miniseries from Netflix. Shira Haas, an Israeli actress, plays the lead character. The series' protagonist is a woman named Esty Shapiro, who grew up in a Hasidic Jewish community. Esty's early life in Unorthodox is based on a memoir by Deborah Feldman titled Unorthodox: The Scandalous Rejection of My Hasidic Roots. The book was published in 2012. As of last month, Unorthodox is also a Netlix series. The final scenes in the series are some of the most emotionally resonant. But what was the real meaning behind those finale episode moments?
[Spoiler alert for the Netflix series Unorthodox below].
'Unorthodox' is about finding new communities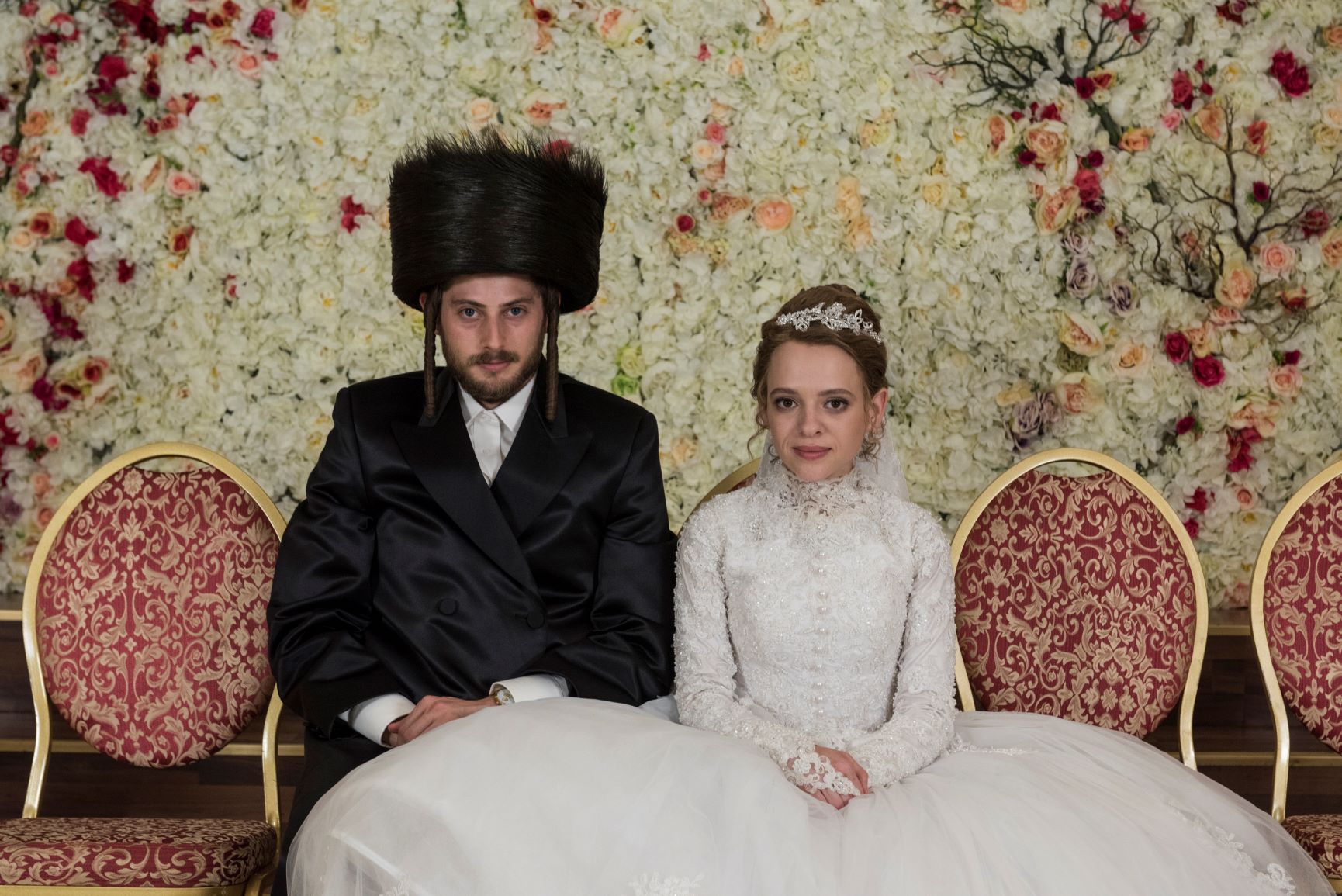 Thrillist's Esther Zuckerman called Unorthodox a "coming-of-age story that's … about finding faith in new communities." After Esty escapes her ulrtra-Orthodox life in Willamsburg, Brooklyn, she gets on a plane to Germany.
Forbes writer Sheen Scott explained in her review what happens once she gets there. She wrote:
In Berlin, Esty meets a group of music students from the Berlin Music Conservatory. With them, she discovers a new secular life, and decides to audition to be admitted into the school.
But one moment in the final episode stands out from the rest. The series Unorthodox reaches a thriling climax in the fourth episode.
"There's a callback to that earlier wedding celebration that's an extraordinary and almost hidden inversion of what came before," Zuckerman wrote.
In the last episode of Unorthodox, we see Esty audition for a scholarship at the musical school. But her performance is surprise–for her msuician friends as well as the viewing audience.
"Having been told by one of her new friends that she doesn't have the skills as a pianist — despite having taken secret lessons back in Brooklyn — Esty chooses to sing," Zuckerman recalled.
The Netflix series ends on a powerful season finale
As Thrillist reported, Esty first chooses to sing "Schubert's 'An die Musik'" for her audition. The song was a "favorite of hers and her grandmothers." However, the judges at the music school ask her to sing a song that's a better fit for her mezzo-soprano voice. Zuckerman recounted those intesne moments in Unorthodox.
"When she's asked to perform another piece, she momentarily looks at a loss. Then, in a strong chest voice, she starts to sing in Hebrew," she recalled.
Unorthodox never explicitly states the title of the song. But Thrillist identified it as "Mi Bon Siach," is a tune played "at weddings when the bride and groom are under the chuppah."
If you don't remember hearing the song, it plays in the second episode of Unorthodox. The context of "Mi Bon Siach" indeed gives it a lot of emotional weight. As Zuckerman wrote in Thrillsit:
It's a melody that played when Esty and Yanky were getting married in the second episode, and Esty's choice of it resonates with both rebellion and irony. It's a song that should signify her bond to a man, but she's turning it into something that can extricate her from that bond, using a voice that she wouldn't have been able to use in her former world where women's singing is prohibited.
What makes the song choice all the more powerful? It's the moment in the Netlix series when Esty's husband, who's been searching for her all this time, finally finds her.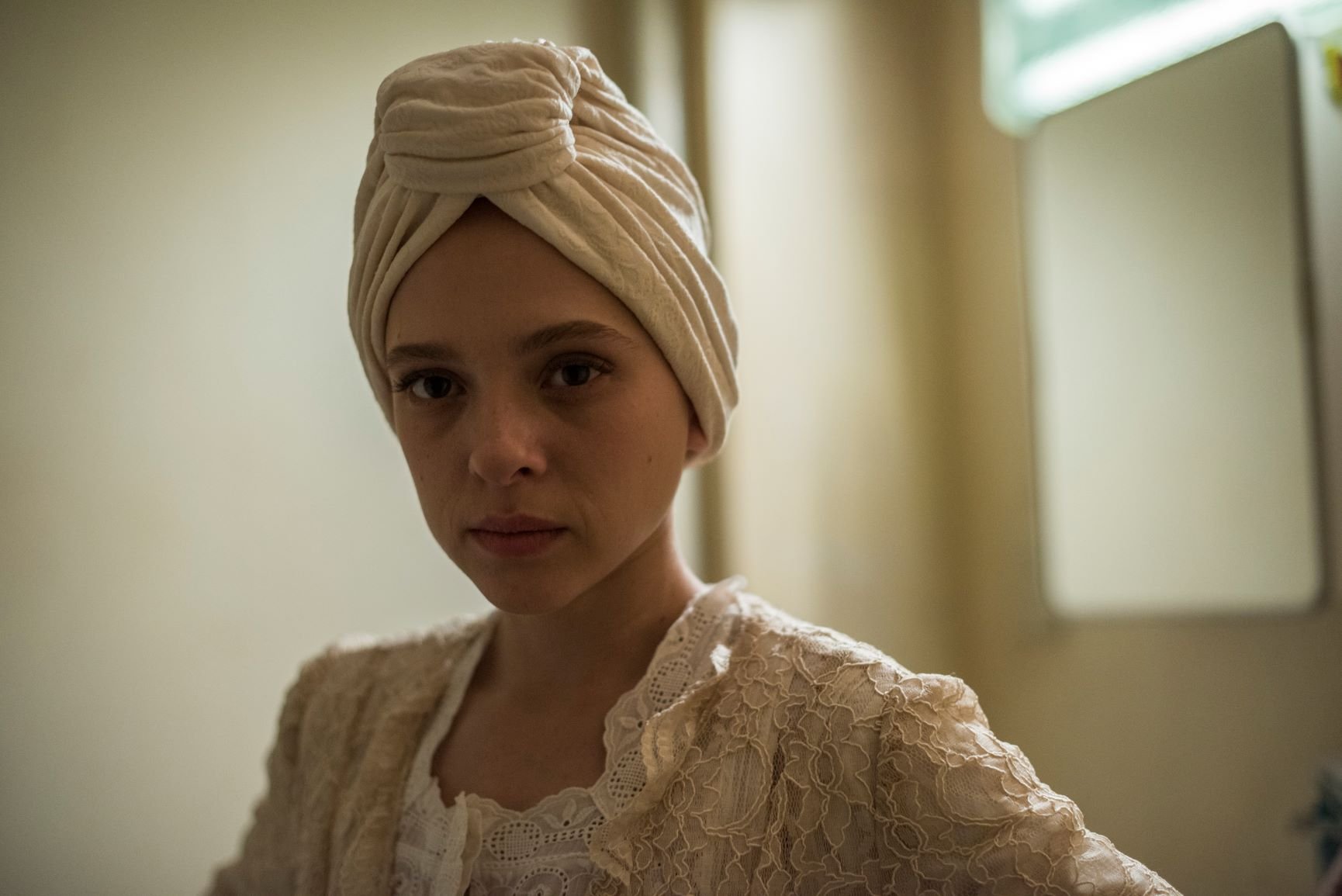 "Yanky watches her from a corner of the auditorium," Zuckerman pointed out. Meanwhile, Esty "performs what is both a rejection and embrace of her past."
'Unorthodox' ends on several shocking twists
But the shocking season finale doesn't end there. When Esty returns with Yanky to his hotel room, we see "another reversal."
"As Yanky begs her to come back, he takes a scissor to his peyot, the curls that Hasidim wear alongside their faces," Zuckerman wrote. Yanky does it to prove that he, too, can be "different."
The Thrillist wrtier describes the end of the series beautifully. When Unorthodox is over, "after four gorgeous episodes, she's still in that place of transition, but pointing in a direction that signals comfort, security, and freedom."