'Unsolved Mysteries': Fans Are Certain This 1 Netflix Case Gets Solved First
As if the year 2020 couldn't get any more strange, Netflix brought back Unsolved Mysteries on July 1. The true-crime series from the 1990s is back with six new episodes for fans to binge and help solve. Viewers of the reboot are positive that this one Netflix case gets solved first.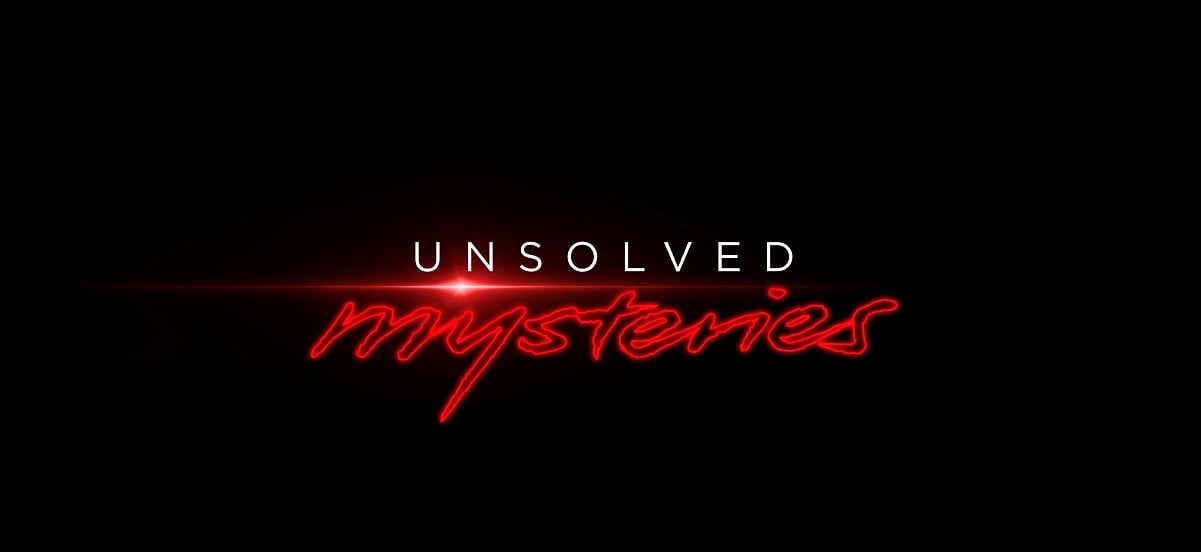 How many of the original 'Unsolved Mysteries' were solved with viewer help?
Unsolved Mysteries ran on NBC for nine full seasons, and featured 292 episodes in that ten-year run. Four cases were explored per episode, so the show detailed over 1300 mysteries.
Half of the cases featuring wanted fugitives were solved because of viewer tips. Over 100 families were reunited with lost loved ones with the help of fans. Seven innocent people convicted of crimes were exonerated and released. The series helped find missing persons, missing heirs, and solve amnesia cases in its 10 years on the air. 
RELATED: Netflix 'Unsolved Mysteries' Reboot Has 3 Major Issues According to Fans
According to unsolved.com, viewers' tips helped solve over 260 mysterious cases. In one instance, over 1000 viewer tips came rolling. An arsonist left behind a tape of a burning house, and when it aired on Unsolved Mysteries, the authorities found the two minors that started the fire.
Which Netflix case of 'Unsolved Mysteries' will be solved first?
Within the first 24 hours of Netflix dropping the series to streamers, over 20 credible tips were passed to the FBI.
"We have received tips," Meurer told USA Today on July 2, 2020. "We pass them on to the appropriate authorities. It's only been 24 hours. We're hoping there's a lot of people who still haven't watched, and maybe this weekend, they'll sit down and binge the episodes, and we'll get more leads."
Now that the show has been out for over two weeks, we can assume that many more tips came rolling in. Fans are confident that episode 4, "No Ride Home," will be the first to be solved. 
RELATED: 'Unsolved Mysteries': 3 Major Details Missing From the Rey Rivera Episode on Netflix
The episode is about 23-year-old, Alonzo Brooks, who went to a party with friends on April 3, 2004, and never returned home. The party was in La Cygne — an all-white dominant Kansas town. The sheriff brought in the KBI and the FBI to investigate the suspected hate crime.
However, the family discovered Brooks dead by a creek. The KBI believes it was not a hate crime because there was no evidence to prove it, and the case was closed. However, the family believes there is more to the story.
Why do fans believe 'No Ride Home' will be solved first?
"I think 'No Ride Home' will be solved easily and quickly," one fan wrote on Reddit. "There's a whole new outlook on racism today versus back then. Someone with a heart will stand up and tell what they know because Black Lives Matter. Now, these adolescents who attended the party are grown adults with perhaps a different viewpoint than the one they were raised with."
RELATED: When Does Netflix's 'Unsolved Mysteries' Volume 2 Drop?
Other viewers agree that the case will be solved first. The addition of a $100,000 reward by the FBI will hopefully help to get information out about the suspected murder of Brooks.
"I agree, there were kids at that party who are now grown adults, they can't have not been moved by that episode," added another viewer.