'Unsolved Mysteries': Rey Rivera's Wife Dismisses Fan Theory About 'The Game'
Netflix released new episodes of Unsolved Mysteries on July 1, 2020. Since then, viewers have taken it upon themselves to learn more about the unusual cases featured in the reboot of the beloved 1990s series. Posting findings online, they've shared fan theories, reactions, and new developments.
A fan theory that's received a lot of attention online has to do with the case of Rey Rivera or the "Mystery On the Rooftop." Featured in the Unsolved Mysteries Season 15 opener, his case is a headscratcher. Keep reading to learn more about the true crime series, Rivera's case, and why his wife doesn't put much stock in the fan theory about The Game. 
Rey Rivera went missing in 2006
RELATED: Netflix's 'Unsolved Mysteries' Reboot Premieres July 1 With 6 Cases About UFOs, Missing Persons, and Murder
After going missing in 2006, Rivera's family started searching the streets of Baltimore, Maryland, for him. Days into the search, they located his car. 
The car led to the discovery of his body at the city's Belvedere Hotel. One theory about Rivera's death is that he died by suicide jumping from the building or a nearby parking garage. Another is that he'd been murdered.
Adding to the mysterious nature of Rivera's death is that he wrote a note later found at his home. Today, his case remains open.
Fan theory suggests a connection between note and 'The Game'
As viewers do their own research on Rivera's case, a fan theory has emerged that's getting a lot of attention on the internet. According to Entertainment Weekly, a Reddit user pointed out that Rivera, who had dreams of someday becoming a screenwriter, may have left a clue in the note he left behind.
In the note found in his home, he mentioned movies, TV shows, family members, music, books, and friends. The Reddit user noticed possible similarities between the 1997 David Fincher film, The Game, and Rivera's case.
RELATED: 'Unsolved Mysteries' on Netflix: Fans Believe This Person is the Missing Piece to the Rey Rivera Case
In The Game, a man jumps from the roof of a building through a glass ceiling because he believes, thanks to a scheming company, that he's lost everything. The Reddit user suggested Rivera may have been hinting at what happened to him with that particular movie reference. 
Allison Rivera 'couldn't find any real or strong connections' to 'The Game', show's co-creator says
Following the release of Unsolved Mysteries, the show's co-creator Terry Dunn Meurer spoke with Entertainment Weekly about The Game fan theory. Dunn Meurer shared that he'd spoken to Rivera's wife, Allison, about the theory. According to him, she didn't find anything in the note that would suggest the theory is true. 
"She [Allison Rivera] doesn't place any significance on the movie The Game," Dunn Meurer said. "Rey liked a lot of different types of movies. He was just a guy who was interested in everything."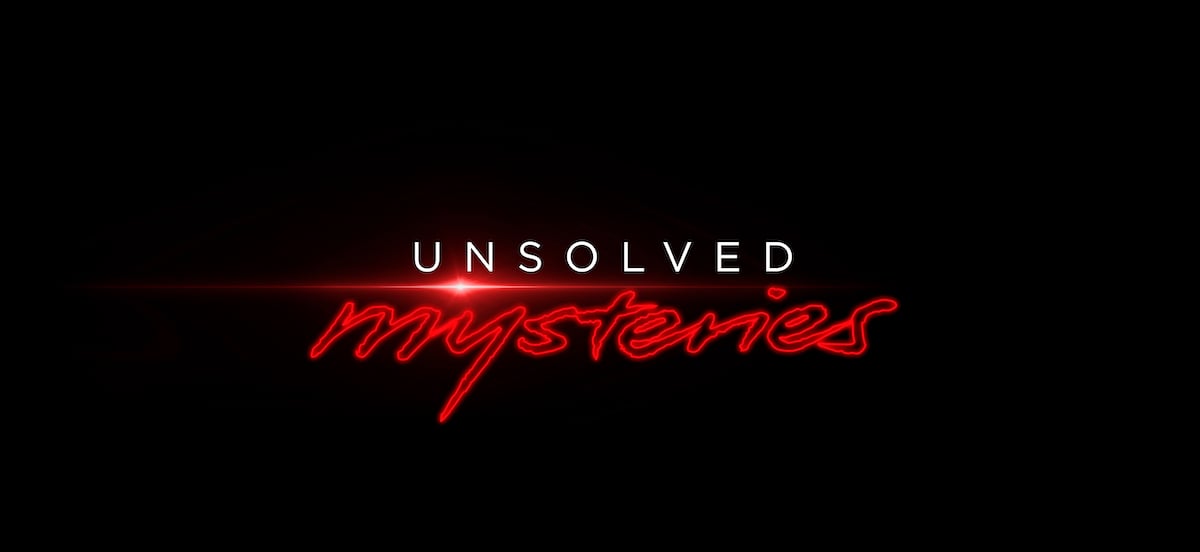 RELATED: 'Unsolved Mysteries' Rey Rivera Case: Company Denies Gag Order Was Ever in Place
He continued, saying she reviewed her husband's writings and didn't find any clues relating to The Game. 
"Allison feels that she's been through all the journals just trying to find any clue that could help her figure out what happened to him, and she couldn't find any real or strong connections in The Game," he said. 
Even though the fan theory itself isn't stirring up any new information regarding Rivera's death, Unsolved Mysteries has created renewed interest in the case. Tips are coming in about Rivera's case as well as others featured on the show.
RELATED: Netflix 'Unsolved Mysteries' Reboot Has 3 Major Issues According to Fans