'Up' Movie: The Emotional Tribute Pixar Dedicated to Ed Asner Following News of His Death
Ed Asner sadly died at the age of 91. The legendary actor was best known to audiences for his iconic role on The Mary Tyler Moore Show. However, Asner acquired a new fan base in his later years voicing the grumpy Carl Fredricksen in the hit Disney Pixar animated movie Up. Following news of his death, the animation studio dedicated a few touching words to the star and made fans really emotional.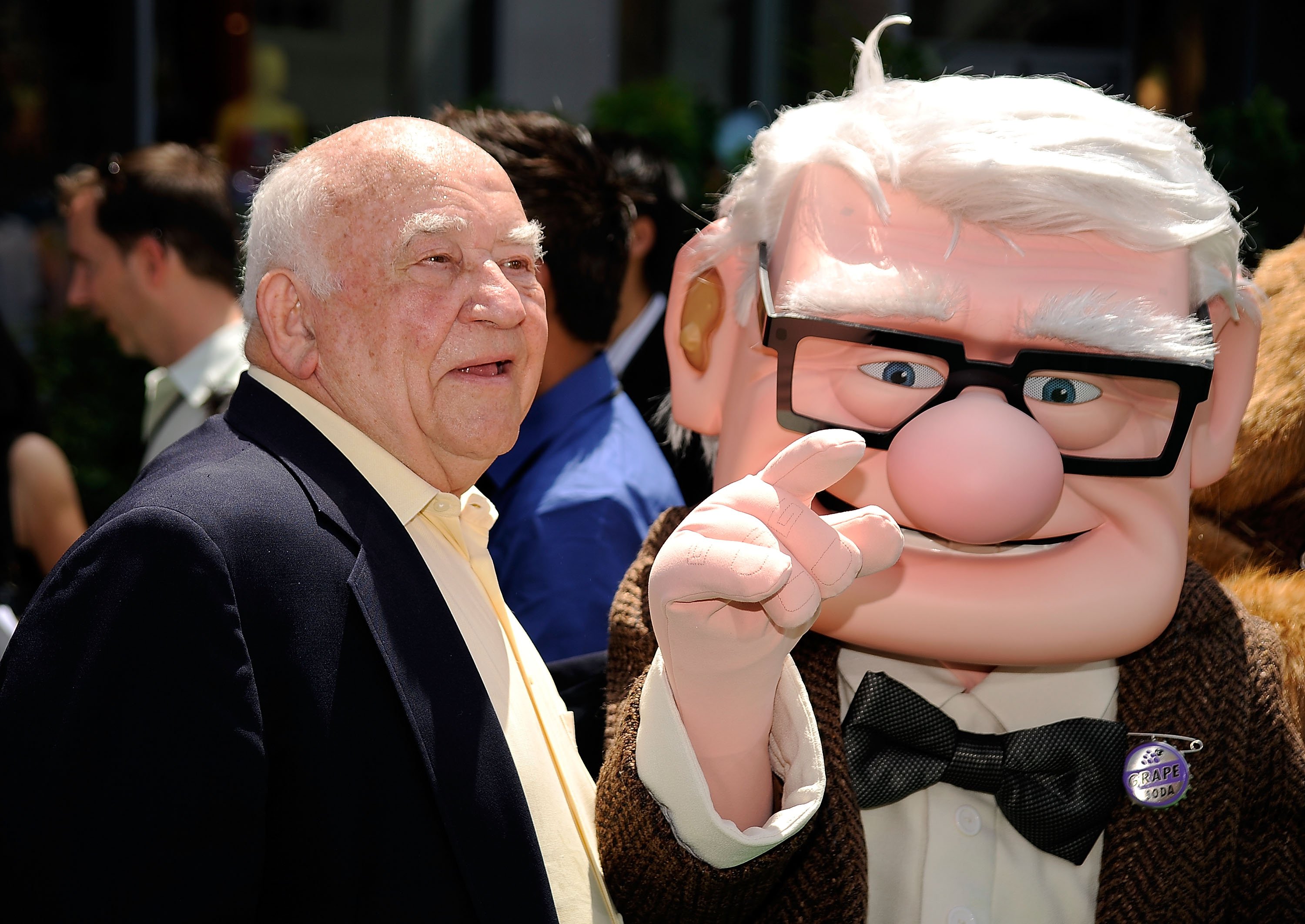 Ed Asner dies and Pixar pays tribute
It was Asner's family who took to social media to share news the actor had died at the age of 91.
"We are sorry to say that our beloved patriarch passed away this morning peacefully. Words cannot express the sadness we feel. With a kiss on your head- Goodnight dad. We love you," the tweet read.
Condolences from fans quickly came in from everywhere and Pixar also paid homage to the late star. In 2009, Asner voiced the lead character on Up. Fans of the animation studio recalled this role and the official Pixar Instagram account shared some beautiful words.
"Ed was our real-life Carl Fredricksen: a veneer of [a] grouch over an incredibly loving and kind human being," the post read. "Russell, Dug, and all of us at Pixar will miss him terribly. Ed loved voicing Carl, and our time working with him will remain some [of] our most beloved memories. His adventure was ours for a moment in time."
Fans react to Pixar's words following paying homage to Ed Asner
It wasn't long before Pixar and Asner fans took to Instagram to share their thoughts on the beautiful message by the animation studio. The post served as a tribute to allow fans to express what they thought of Asner and his work on the movie Up.
"Ed brought so much to Carl. I'm so glad my Bat Dog family had a connection to him through Dug. He will be greatly missed," a fan wrote.
"OMGOSH even Pixar's captions make me bawl," a follower revealed.
"May this beautiful and talented person rest in peace, you will be missed, Ed," an Instagram user said.
"RIP to the legend. May he watch down from Paradise Falls with Ellie as we look UP," another fan replied.
"Thank you for the adventure, Now go have a new one," another follower mentioned.
"He was so brilliant as the voice of Carl it was another great performance by Ed Asner R.I.P. Ed Asner," another Instagram user said.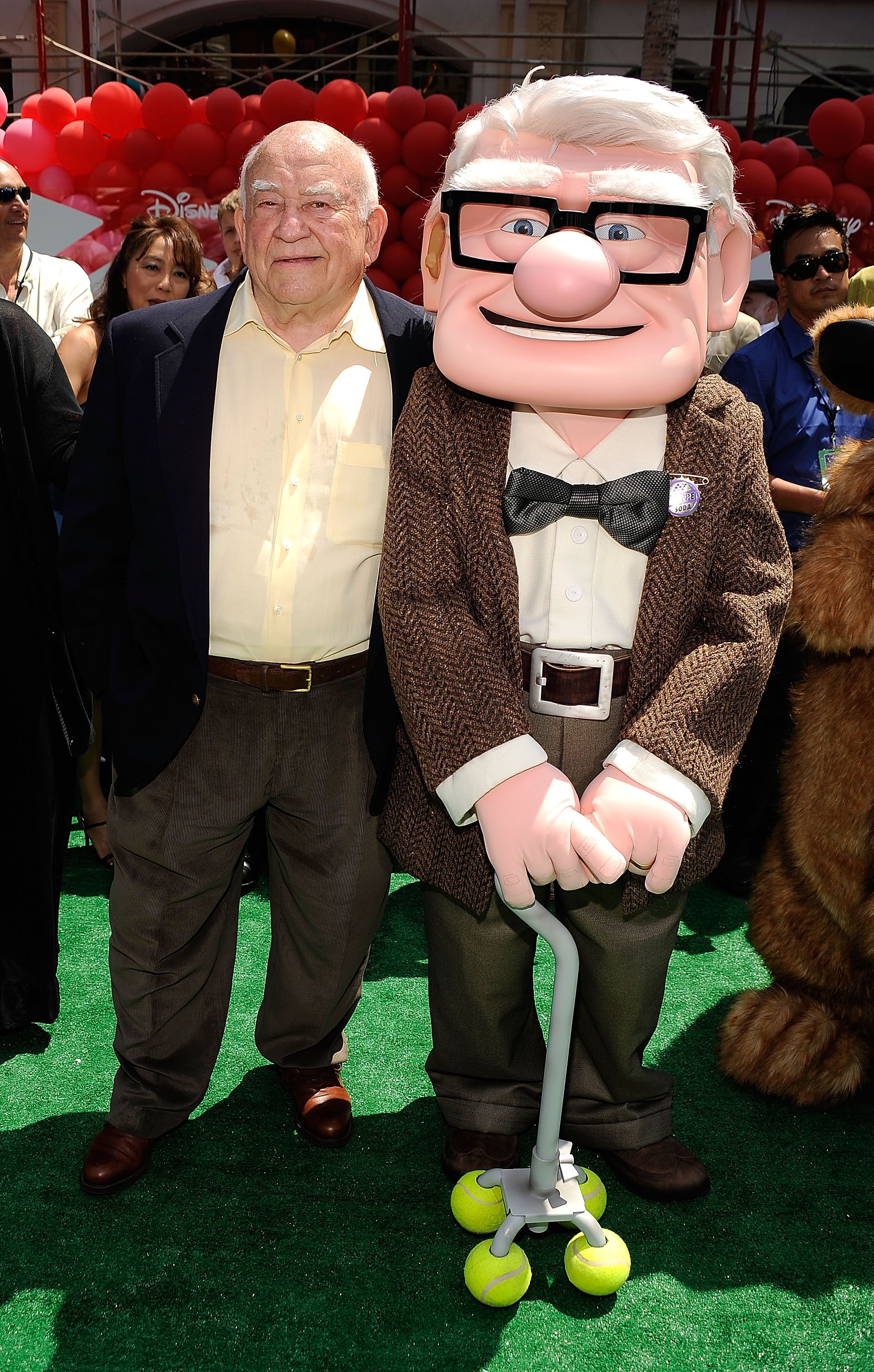 There's more 'Up' coming soon
This week, Disney+ released the trailer of their new animated series called Dug Days. The spinoff series is based on the movie Up and Asner returned to voice Carl Fredricksen.
Dug Days is a series of shorts centered around the lovable dog named Dug. Bob Peterson returns to voice the character as well as write and direct the shorts.
"Dug is pure of heart—he's a good soul. I think people enjoy that part of Dug," Peterson said in a press release. "Plus, people love their dogs. We've gone to great lengths to include truth in dog behavior, so they see their own dogs in Dug."
It was confirmed that the series would premiere on September 1 and it will now be released posthumously.