An Update on 'Power Book III: Raising Kanan' Season 2
'Power Book III: Raising Kanan' has only been off of the air for a few months, but the new season is very much in the works.
Power fans are so fortunate to have so many shows going at once, but that doesn't mean the wait isn't excruciating sometimes. After being left on a cliffhanger, people are especially excited for the return of Power Book III: Raising Kanan, the spinoff chronicling the rise of Kanan Stark before his death in the original series. The show wrapped its first season a few months back, but already, work on Power Book III: Raising Kanan Season 2 is almost complete.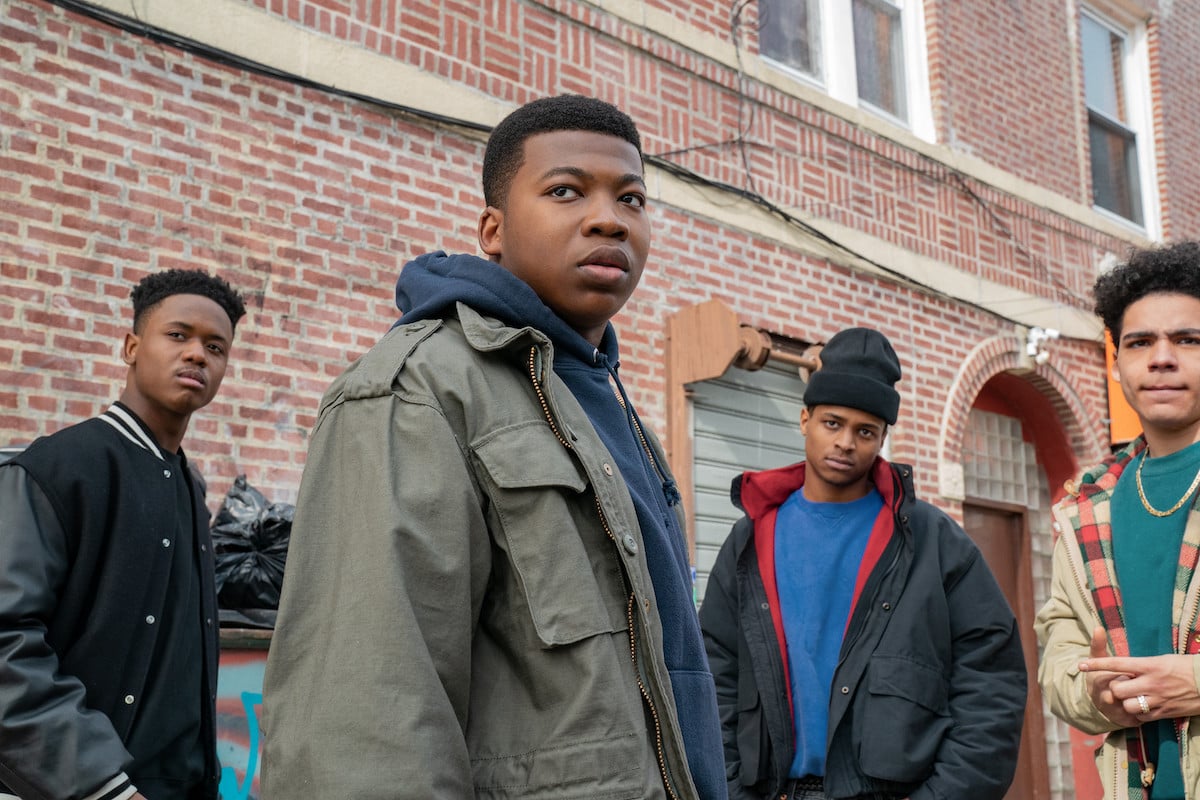 The creator of 'Power Book III: Raising Kanan' gave an update on the upcoming season
There was so much talk about Raising Kanan that it was renewed before it even aired. "One season isn't enough to tell the coming of age story of Kanan Stark and his mother, Raq, a fierce and successful woman who is a force of nature," Jeffrey Hirsch, the president and CEO of Starz, said in a statement to Entertainment Weekly. "The anticipation globally for more of the Power Universe made it clear that the Kanan story needs to continue."
The show premiered in July of 2021 and concluded that September with Kanan on the run. Raquel had sent him to carry out a hit on Detective Malcolm Howard, who is secretly his father. But he was unsuccessful.
Speaking to Deadline in an interview published in January, creator Sascha Penn discussed the upcoming season and confirmed its status. "We are about two-thirds of the way through shooting season two," Penn confirmed.
Next season is about 'actions and consequences'
In a separate interview, star Mekai Curtis confirmed season 2 would pick up where the show left off. "It's just the continuation of actions and consequences," he told Entertainment Weekly when asked for details. "There's going to be some stuff happening that, again, you're going to see how it molds and shapes Kanan and what it does to his psyche." 
He continued: "The family's in an entirely new space and different dynamic now, so it's them navigating that and figuring out where they can step, where they can't step. It's a lot of complicated things going on. It's wild."
In addition to Curtis, the cast of Raising Kanan includes Patina Miller (Raquel Thomas), Hailey Kilgore (LaVerne "Jukebox" Ganner), Omar Epps (Detective Malcolm Howard), Malcolm Mays (Uncle Lou-Lou), London Brown (Uncle Marvin), Joey Bada$$ (Unique), Quincy Brown (Crown Camacho), Toby Sandeman (Symphony Bosket), Shanley Caswell (Detective Shannon Burke), and Antonio Ortiz (Shawn "Famous" Figueroa), per TVLine.
The next season will also introduce new faces including Destiny's Child alum LeToya Luckett as Jukebox's mom Kenya, among others.
The release date for 'Power Book III: Raising Kanan' Season 2
While the release date for season 2 is uncertain, a 2022 return seems possible based on the show's current status. In the meantime, fans have plenty of other shows to keep them entertained. As of writing, Starz is airing the second season of Tariq St. Patrick's spinoff, Power Book II: Ghost. It will then debut Tommy Egan's show, Power Book IV: Force, on Feb. 6.