Upset Fans Think Kylie Jenner Should Be Banned From Instagram for Posting While Driving
Kylie Jenner has once again been caught taking photos and videos of herself while driving down the road and fans have had enough.
It's no secret that Kylie Jenner loves to document her every move on Instagram. She posts several pictures and videos on the social media platform every day. From family events to fashion decisions, nothing seems to be off-limits when it comes to what the youngest Jenner sibling is willing to share with her fans.
Unfortunately, this also means that she loves to share videos of herself while in the driver's seat of her car. In the past, Kylie has received some criticism over the fact that she uses her phone while driving. But apparently, she did not learn her lesson the first time. Now, she has once again been caught taking photos and videos of herself while driving down the road and fans have had enough.
Here is why many fans believe that Kylie Jenner's driving videos should be banned from Instagram.
Kylie Jenner has a habit of recording herself while driving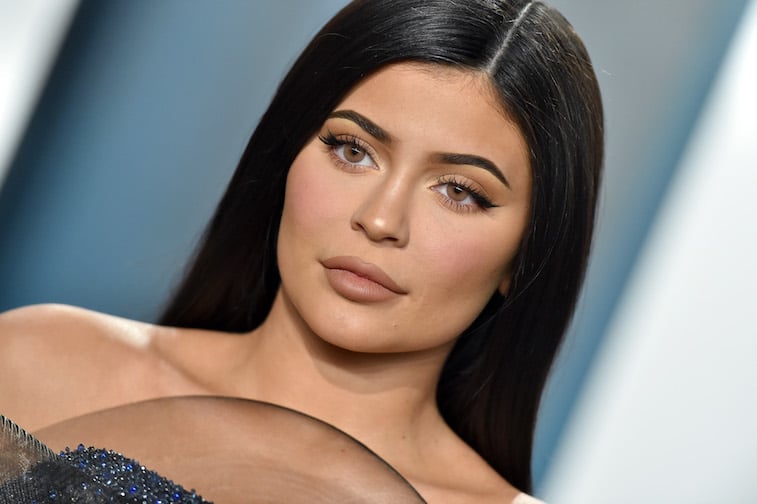 Since Jenner got her driver's license at the age of 16, she has been criticized for her driving. In fact, shortly after getting her driver's license, she was involved in a car accident while she was behind the wheel. 
While the makeup mogul has not been involved in car accidents here lately, there have been a few things that have made fans worried about her driving skills.
Recently, there were a few different times when Jenner recorded herself while driving. Fans were quick to notice that not only was she holding her phone to record herself, she also had her radio up very loudly and was traveling at a high rate of speed.
Fans immediately commented on her Instagram post to remind her of just how irresponsible (and illegal) it is to drive while using your phone. Jenner never responded to any of the harsh comments that she received, but after not seeing anymore video of her recording herself while driving, many fans felt that she probably got the hint and decided to be much more careful while behind the wheel.
Kylie Jenner is still using her phone while driving
Fans hoped that Jenner learned her lesson about driving while recording herself.  However, another video was recently uploaded to Jenner's Instagram stories that showed her driving fast down a freeway while holding a phone in one hand to record herself.
In a recent Reddit discussion, fans were livid to see the new footage. "Wow, such selfish carelessness," one commenter wrote. "But I guess she's rich so she can do whatever she wants without regard to other people's lives and safety."
Another poster agreed by saying: "This is illegal in California. She is breaking the law and carelessly posting it for millions to see. Talk about entitled."
Fans think Kylie Jenner should be banned from Instagram for posting while driving
Because Jenner has such a massive following on Instagram, many people believe that Kylie's posts are very irresponsible. They are especially criticizing the fact that most of her fans are teenagers and young adults and they feel that Jenner is setting a very bad sample and making it look "cool" to drive recklessly.
On the same Reddit discussion, one person said:  "She should be banned from Instagram."
Another commenter agreed that she should be banned and also thought that any other users should also be banned from the site if they post videos and pictures of themselves while driving. 
According to a recent study, using a cell phone while driving leads to over 1.6 million car accidents every year. Out of those crashes, several end up causing serious injury and even death. So, we can definitely understand why so many people are getting upset about Jenner using her phone while driving.
And maybe it is time for Instagram to start banning photos and videos that depict the use of cell phones while behind the wheel. Distracted driving leads to thousands of deaths each year and it certainly not something that should be praised or encouraged.