'This Is Us': Lyric Ross Explains Why Deja Is a 'Very Complicated Character' to Play
Lyric Ross joined the 'This Is Us' cast in season 2. In March 2021, she explained the challenges she's faced while playing the character.
This Is Us fans met Deja (Lyric Ross) in season 2 of the series. The teenager was a foster child who Randall Pearson (Sterling K. Brown) and Beth Pearson (Susan Kelechi Watson) into their home. Soon, the couple adopted Deja, making her the oldest of the three sisters, including Tess Pearson (Eris Baker) and Annie Pearson (Faithe Herman). 
Ross recently opened up about the challenges she encountered while playing Deja over the past three seasons. This Is Us is currently in season 5.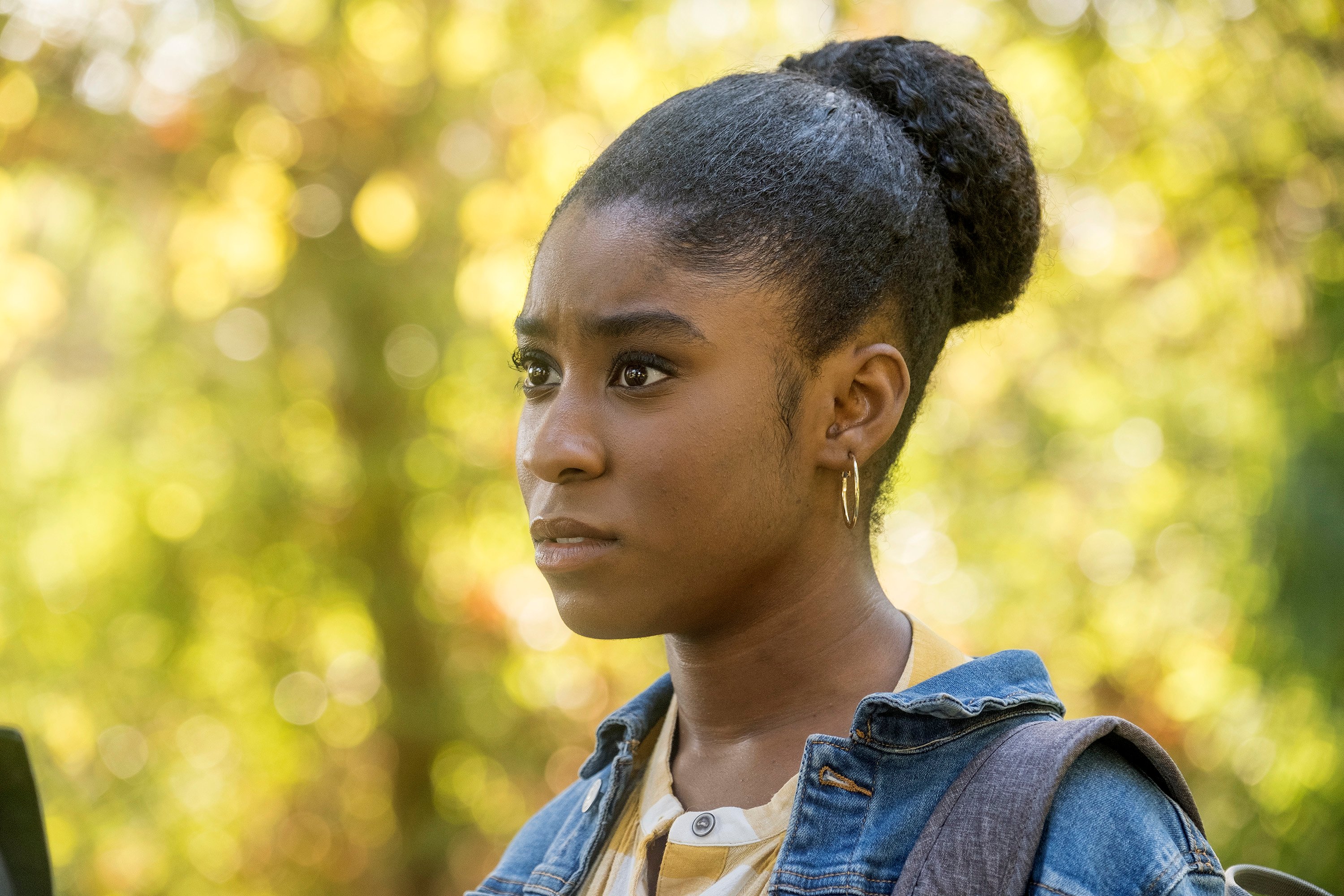 Why 'This Is Us' star Lyric Ross describes Deja as 'very complicated' 
Before becoming Deja, Ross had a few guest appearances on shows such as Chicago Fire and Sirens. However, This Is Us was the 17-year-old actor's first shot at a significant role. After joining the cast as a recurring character in season 2, Ross stayed with the series when Randall and Beth adopted Deja. Since then, viewers have watched Deja adjust to her new family. In later seasons, the teenager also navigates through her first love with a boy named Malik (Asante Blackk). Malik has a daughter from a previous relationship, which causes a strain in Deja's relationship in season 5. 
In March 2021, Ross told People that Deja is a "very complicated character," which she had trouble portraying at first. Because of the character's past, the actor said it was challenging to understand Deja back in season 2. 
"A lot of it has to do with her history," Ross said of Deja's complexities. "Deja came into the Pearson home at the beginning of the second season, and at the end of the second season, they decided to show a little more of her backstory, her history, and her life. That's when, for me, it was crazy — because I didn't know there were kids out there going through all of this." 
How playing Deja on 'This Is Us' inspired Ross to advocate for foster families
Since This Is Us began in 2016, the show has always highlighted different types of family dynamics. Viewers first met Randall as the adopted son of Rebecca and Jack Pearson (Mandy Moore and Milo Ventimiglia). Additionally, Kate Pearson (Chrissy Metz) and her husband, Toby (Chris Sullivan), adopted their daughter, Hailey, in season 5. 
When Deja's role expanded on This Is Us, Ross said she educated herself more on the foster care system. In an interview with People, she said children in foster care are "overlooked." She also admittedly ignored the issue before This Is Us. However, she has since used her influence to become an advocate for foster children. The actor is an ambassador for Orphan Myth. The global movement works to "increase public awareness, mobilize supporters, and gather resources to enlarge the funnel of public participation in family."
"Deja is a fictional character, and she is very challenging and fun to play, but this is when I realized this is a serious thing," Ross said of Deja's backstory. "I was so grateful that I was on a show that actually was bringing awareness to this issue. It was a blessing, really, to a lot of people."
Will 'This Is Us' fans see more of Deja and Malik in season 5? 
Although she has a new role as an ambassador, fans of This Is Us will see Ross as Deja in future episodes. In season 5, viewers learned that Deja becomes pregnant in a flash-forward episode. However, it's unclear if Malik is the father of her child. When fans last saw Deja and Malik, the couple faced a bump in the road when the teen father's ex contacted him hoping to reconnect with their son. 
In Feb. 2021, co-executive producer Julia Brownell confirmed to Glamour that This Is Us will continue to show the love story between Deja and Malik. However, she didn't guarantee that the characters are endgame. 
"This is a show with a lot of storybook love in it. I think she's experiencing that right now with Malik," Brownell said. "But we're also aware that some people end up with their first love and sometimes they don't. It's certainly been something we've explored with Kevin [Justin Hartley]."