Usher Has a Net Worth of $180 Million; Why Is He Allegedly Throwing Fake Money in the Strip Club?
Usher has long since been a celebrated singer, dancer, and songwriter in the entertainment industry. Because his career spans multiple decades, he has built up an impressive net worth of $180 million. But despite his astronomical wealth, Usher may be cutting some corners financially. The "Confessions" singer was recently called out for reportedly giving out fake money while frequenting a strip club.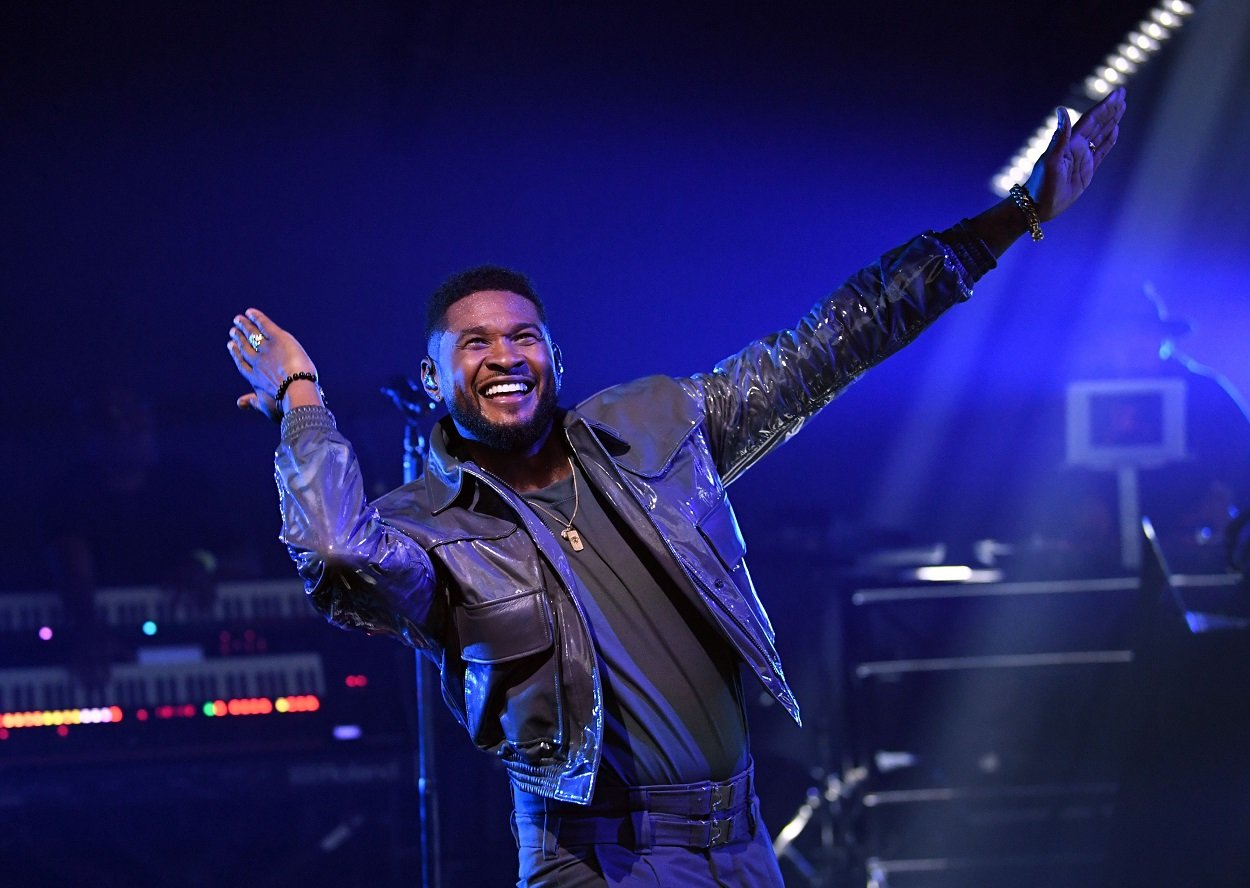 The story began when an exotic dancer, who performs under the name of Pisces, took to her Instagram story to call Usher out. She shared photos of three different bills in $1, $20, and $100 denominations that feature Usher's face on them. The bills, which clearly promote Usher's upcoming Las Vegas set, bear a striking resemblance to real money from far away. Pisces then alleged that Usher intentionally tipped her with fake money and she felt he deserved to be called out.
Usher has been accused of giving out fake money at a strip club
"Ladies what would you do if you danced all night for Usher and he threw this??" she wrote on her Instagram stories. "And the money does not have a trade in value whatsoever! Lmao don't y'all think he should be blasted on social media for this sh*t?"
Naturally, the Internet began having a field day with the story. Some people couldn't believe that someone with such an astronomical net worth would weasel out of tipping by throwing fake money. Others were quick to make jokes about the experience, sharing that Usher was behaving like Dwight K. Schrute in The Office when he crafted his own fake money called "Schrute Bucks." Others seemed sure that Usher was guilty of throwing the money because he posed with a suitcase full of the identical looking money earlier this month.
Twitter and Instagram users react to the 'Ush Bucks' scandal
"Imagine dancing all night and going back to your locker to count up UshBucks 😭💀," one person wrote on Instagram after learning about what Usher was being accused of. "This is actually so messed up and hilarious at the same time," another person penned. Others weren't all amused and felt that Usher's alleged antics were detrimental to the dancers who were trying to make a living.
"Not cool," one person reacted. "If you can't respect the profession and tip accordingly stay out of the clubs. Those women have mouths to feed and responsibilities also." But why would Usher do such a thing if the reports are indeed true? There are plenty of people speculating about why someone with such a high net worth would use fake money and mess with someone's livelihood.
Is this a stunt to promote Usher's Las Vegas residency?
Unfortunately, many celebrities are known for being notoriously cheap. People as famous as Usher are known for getting tons of goods and services for free and because of this, they often feel entitled to free things. There is also a stereotype about rich people which implies that they stay rich by being cheap and cutting corners wherever they can. Kylie Jenner, for example, has been called out for being a notoriously bad tipper despite being worth hundreds of millions of dollars.
Another reason for Usher's alleged fake money stunt could very well be for promotional reasons. As the "Ush bucks" promote his Las Vegas residency, getting people talking about him could impact ticket sales. And while this story certainly doesn't paint him in a good light, if you live by the sentiment that "all publicity is good publicity", this story could give his show a needed boost.
Usher seemingly reacted by flaunting his net worth
Of course, this is all speculation. If Usher really did this, who knows why he felt the need to tip people with fake money. We can only hope that if he is culpable, the "Let It Burn" singer makes things right with the dancer behind the scenes. But considering Usher has seemingly responded to the backlash by posting a photo of himself wearing a hat made of real money and disabled his comments on Instagram, we won't hold our breath.