Uzo Aduba Paid Tribute to Ruth Bader Ginsburg After Her Emmy Win For 'Mrs. America'
The 2020 Emmys were a virtual affair, with winners accepting awards from the comfort of their living rooms. Many people were surrounded by family and friends, which made for plenty of intimate moments that an in-person Emmy ceremony wouldn't capture. When Orange Is the New Black star Uzo Aduba won the Emmy Award for Outstanding Supporting Actress in a Limited Series for Mrs. America, she couldn't contain her shock, and called over her mom in the other room to tell her the good news.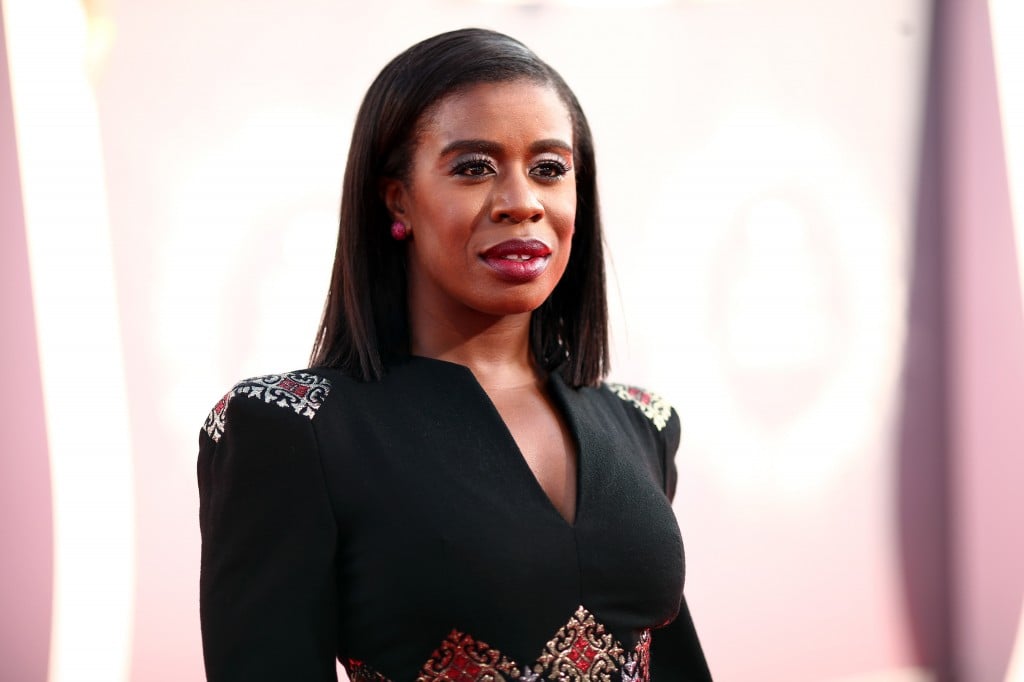 Uzo Aduba played Shirley Chisholm in 'Mrs. America'
The FX miniseries Mrs. America was a deep dive into the movement to ratify the Equal Rights Amendment in the 1970s and the large opposition to it. Cate Blanchett played conservative activist Phyllis Schlafly, who was able to stamp out the movement to ratify the ERA by rallying women around the country.
Mrs. America has an all-star cast who play some all-star women in American history, including Sarah Paulson, Elizabeth Banks, and Niecy Nash. Uzo Aduba played Shirley Chisholm, the hardworking activist who became the first Black woman elected to Congress in the late '60s (and later the first woman to run for the Democratic presidential nomination).
The work of Shirley Chisholm transcends her time on earth, and she has earned recognition by people across the political spectrum for her contributions. In 2015, President Barack Obama posthumously awarded Chisholm the Presidential Medal of Freedom. When Kamala Harris became the first Black woman nominated to a major party ticket, she shouted out Shirley Chisholm in her speech at the 2020 Democratic National Convention. Harris acknowledged that she, like the countless women of color who came before her, stands on the shoulders of Chisholm and her contemporaries.
Ruth Bader Ginsburg had a small role in 'Mrs. America'
Though a trailblazing woman in her own right, Ruth Bader Ginsburg's role in Mrs. America was minimal. Ginsburg was a civil rights lawyer at the time the Equal Rights Amendment was being pushed and wasn't involved in the movements to either ratify or oppose. Star Trek: Discovery actor Tara Nicodemo played Ginsburg in her small cameo in the miniseries.
Uzo Aduba honored Ruth Bader Ginsburg after her Emmy win
Though Ruth Bader Ginsburg's role in Mrs. America is short, her role in advancing women's rights in the US is undeniable. Uzo Aduba acknowledged that after her win in the Emmys virtual press room.
"It's important to put into context the time in which these women are existing. We're looking at revolutionary acts today in 2020 that surround women of color and we're all mind-blown when we see these firsts, and when you think of a woman who was born in the 1930s, who was part of the Harvard Law Review, went directly to Cornell, graduated first in her class from Columbia Law School, worked for the ACLU, made advances for women whether it was reproductive rights, or whether that's with pay, and you know, the list goes on and on, and the second woman in the Supreme Court. These are remarkable historical events that change and shape the pathways for every single person who comes after them, so regardless of your political view on how she interprets the law, this is a woman who shaped culture and history for women, and she will be forever missed. Those were some mighty shoulders that she had and she carried a lot on and we thank her for carrying that weight for us."

Uzo Aduba