V From BTS Listens to Surfaces and the TikTok Community Is Enjoying 'The View'
These K-pop idols have good taste in music. During this time of social distancing, some of the BTS members connect with fans over Twitter. That includes V, who recently shared a video with "The View" by Surfaces playing in the background.
Fans of the United States-based band freaked out on social media — and for a good reason. Here's what Twitter users are saying about this unexpected crossover.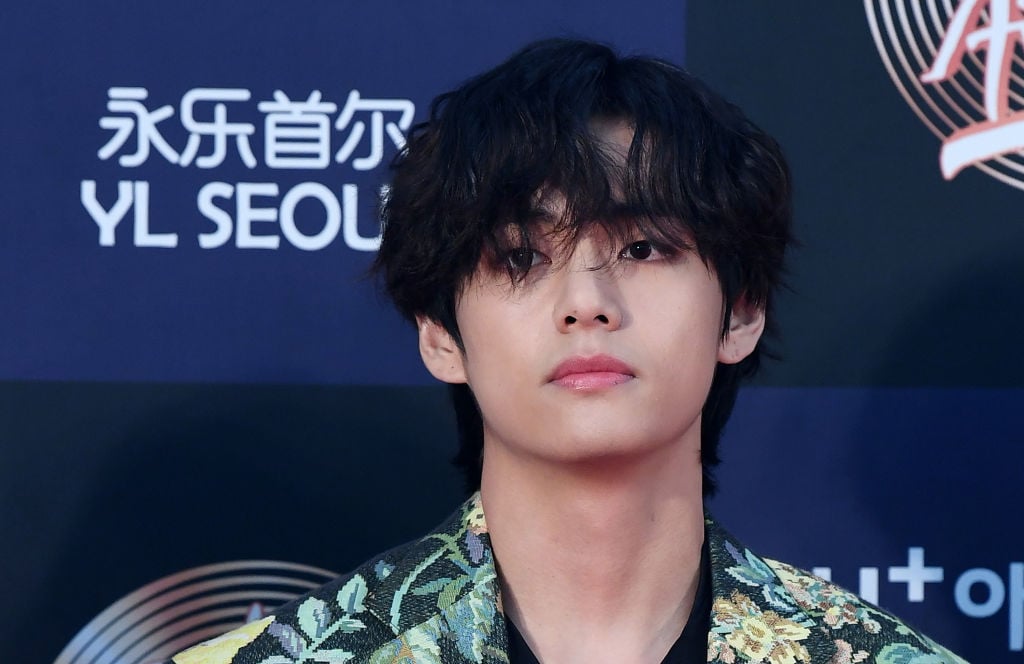 V posted a video to Twitter of him jamming out to Surfaces
Music makes social distancing bearable. For those dreaming of summer, Surfaces is a good band to turn to. The duo often releases "chill" songs, perfect for lounging by the pool or, you know, playing with a baby tiger puppet.
On April 18, BTS' V posted a video of himself outside, playing with a tiger puppet and jamming out to some music. Within a matter of hours, the tweet earned over a million likes.
It didn't take fans long to recognize the song in the background. V was listening to "The View," a song off of Surface's album Where The Light Is. The vibe and the lyrics totally match how some fans are feeling during the coronavirus (COVID-19) pandemic.
However, "The View" isn't the only popular song by this band. Some may know them from their TikTok anthem, "Sunday Best," popularized by the social media platform.
The band previously found popularity on the social media platform, TikTok
Although "Sunday Best" was released in 2019, it skyrocketed to popularity thanks to the social media platform, TikTok. Some fans danced on TikTik to the song, starting a trend. As a result, the song currently has over 225 million plays on Spotify.
This wouldn't be the first time that Surfaces was noticed by other celebrities. The duo partnered with YouTuber Hannah Meloche for their "Sunday Best" music video, with Meloche using their music (and wearing their merch) in previous vlogs.
Justin Bieber made a playlist for Amazon Music that included Surfaces, in addition to artists like Billie Eilish, Dan and Shay, and Doja Cat. The artists also performed on Late Night with Seth Meyers.
Fans reacted to V's latest Twitter post
The crossover some ARMYs didn't know they needed. (We're not just talking about V and Netflix's documentary series, Tiger King.) Fans of Surfaces and BTS took to social media, sharing their excitement at V's latest post. One Twitter user said, "Taehyung listens to Surfaces. We stay winning with taste."
"Can't believe that Taehyung listens to Surfaces, too. Listening to the band while drawing is so chilling," another Twitter user said.
"Thanks for this clip, Taehyung. Cute tiger, you're the best! [By the way,] 'Sunday Best' is another nice one by Surfaces," another Twitter user wrote. The members of Surfaces have yet to respond to this post.
Music by Surfaces, including their recently released album Horizons, is available for streaming on Apple Music, Spotify, and most major platforms, as is BTS' album, Map of the Soul: 7.