'Val-Zod': Michael B. Jordan Nabs 'Transformers' Writers for an Earth 2 Superhero, Not Clark Kent
DC fans felt their excitement build when they heard a Black Superman movie would search for an actor. Comic fans are familiar with the Earth 2 superhero Val-Zod, a Kryptonian with a unique backstory from Clark Kent. However, DC dashed their hopes when they announced that the new Superman movie would follow Kal-El. However, an HBO Max announced a series produced by Michael B. Jordan with Val-Zod, not Clark Kent.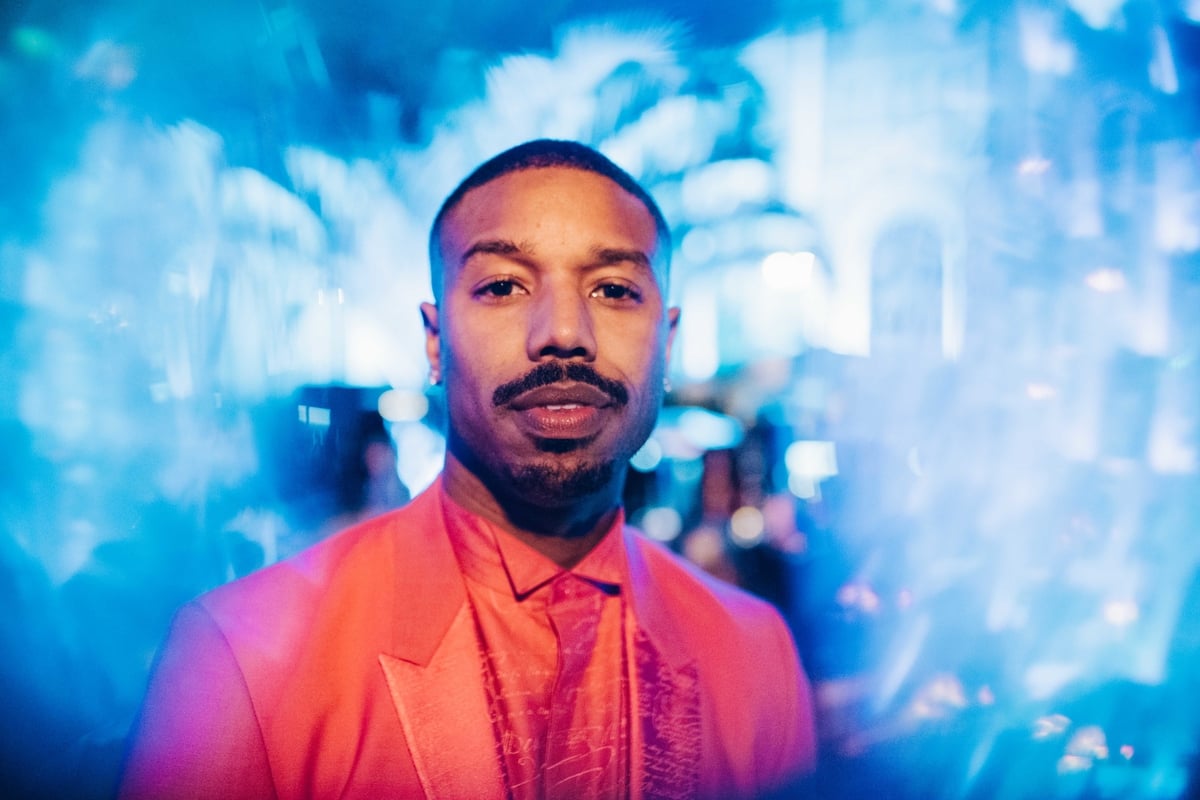 The Michael B. Jordan 'Val-Zod' show confirmed two writers
While the project featuring a Black Superman does not have a name or director yet, Michael B. Jordan's Val-Zod TV show has locked down two Transformers writers.
The Val-Zod project welcomed Darnell Metayer and Josh Peters. The two worked on the upcoming film Transformers: Rise of the Beasts. The film looks to be a sequel to the Bumblebee movie from 2018.
In the comics, Val-Zod follows a hero similar to and very different from Clark Kent. While they both come from Krypton, Clark Kent grew up with a loving family on a farm.
Meanwhile, Terry Sloan raised Val-Zod and hid him away from the world. Val-Zod developed a fear of open spaces and difficulty being out in the world.
While the Clark Kent story has appeared in Superman media since his introduction, Val-Zod presented a very different kind of hero. And fans love that the character sees a chance to shine, even on the small-screen.
DC announced the Michael B. Jordan 'Val-Zod' project to run as a limited series
DC plans to have Metayer and Peters write a limited series rather than a film. Instead of returning season after season like Smallville, Val-Zod will lay out a set number of episodes to tell its story.
"Word of Jordan working on a Val-Zod project first popped up earlier this summer, following the news that J.J. Abrams and Ta-Nehisi Coates would be teaming up on a film project centered around a black Superman," ComicBook.com said.
While the project was still in its early stage, fans wanted Michael B. Jordan. However, the project did not involve him.
"It's smart of DC to grab Ta-Nehisi to go ahead and adapt that project," Jordan told Hollywood Reporter. "He's incredibly talented. It's going to be worth checking out. I'm flattered that people have me in that conversation. It's definitely a compliment, but I'm just watching on this one."
Why did Jordan start his own Superman project?
Both the JJ Abrams Superman movie and the Jordan, Metayer, and Peters Val-Zod project move ahead. However, fans have asked why two such similar projects are going forward at all. Why not combine the two into something like a Val-Zod movie?
Collider reported that Jamie Broadnax from Black Girl Nerds said her sources led her to believe "Jordan has not wanted to engage in conversations about racebending Kal-El for the same reasons many of the fans are pushing back on the current Warner Bros. re-imagined version of Clark Kent."
Broadnax noted that "he would be interested in engaging on a Black Superman project centering on the Val-Zod storyline." And Jordan jumped aboard the Val-Zod project.
"The distinction is an important one, particularly within the Black community, as Broadnax explained how it would be tone-deaf of Warner Bros. and DC to 'racebend a white character and erase Black characters that already exist in the DC universe under the Superman banner — Calvin Ellis and Val-Zod,'" Collider summarized.
Michael B. Jordan wants to bring Val-Zod to audiences as his own hero instead of a repurposed one. While DC likely decided to keep Kal-El, AKA Clark Kent, because of name recognition, Jordan wants to go in a more positive direction.
RELATED: Find Out What Michael B. Jordan From 'Black Panther' Is Worth, and Why He's About to Get a Lot Richer