Taylor Swift Left an Easter Egg for Fans in Her 2010 'Valentine's Day' Movie Role
Big Swifties remember Taylor Swift's movie debut was 2010's romantic comedy Valentine's Day. The film included a slew of famous and talented actors, but Swift brought her charisma to the role of Felicia Miller. She acted in scenes with 13 Going on 30's Jennifer Garner, American Horror Story's Emma Roberts, and Twilight's Taylor Lautner. In one of Swift's scenes, she left an Easter egg for fans — communicating with her tight-knit audience in a classic way. Read on to find out what she did.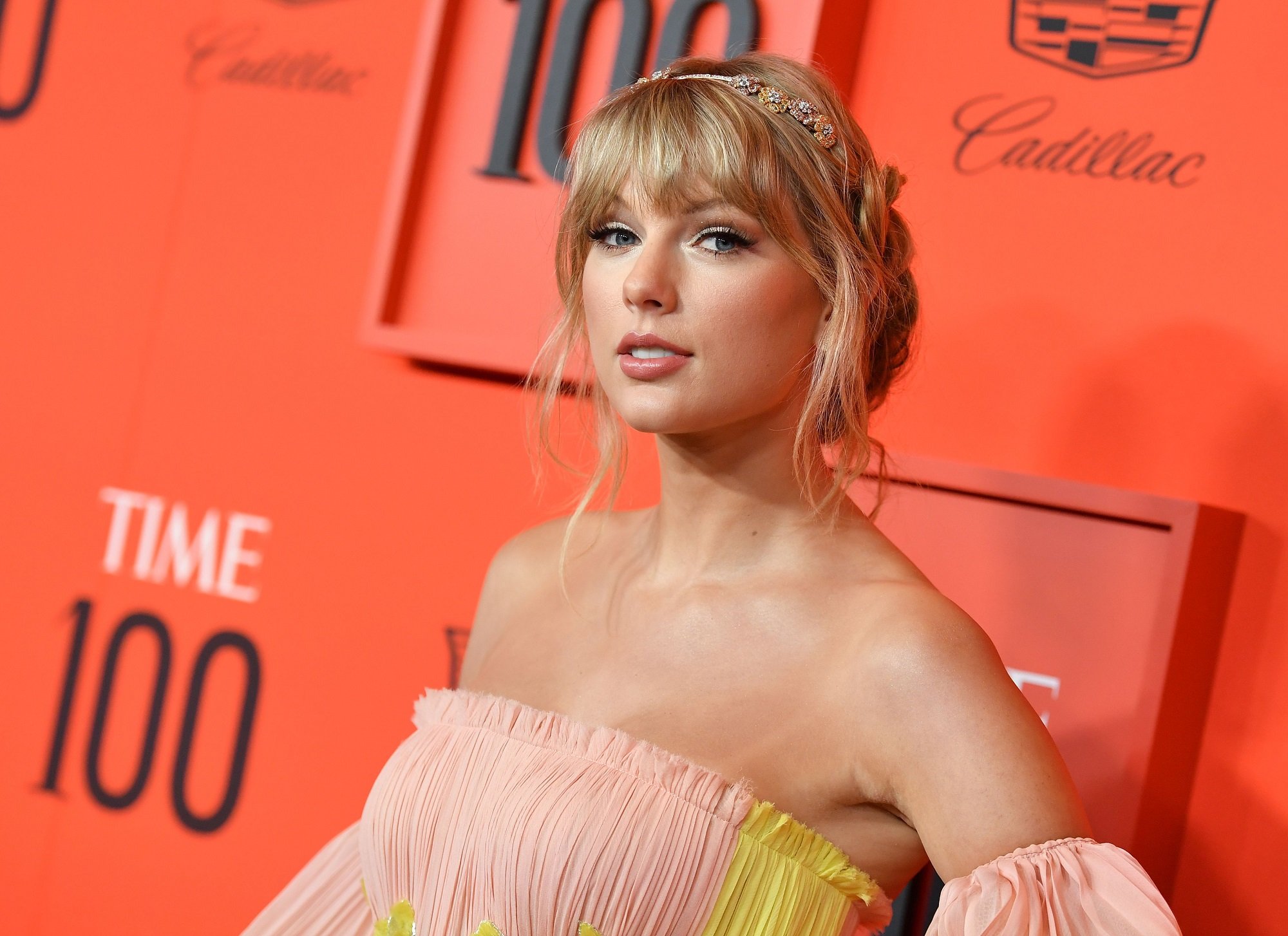 Taylor Swift's role in the 2010 'Valentine's Day' movie
In Valentine's Day, Swift plays high schooler Felicia who is in a relationship with Willy Harrington (Lautner). They're waiting to have sex while their friends Grace Smart (Roberts) and Alex Franklin (Carter Jenkins) plan to get intimate for the first time on Valentine's Day.
"I got a phone call from [director] Garry Marshall saying, 'Taylor, I want to have lunch or breakfast with you,'" Swift said about the origins of the role in an interview. "'I really want you to be in this movie. Will you let me write a part for you?'"
Swift didn't believe it at first.
She continued: "I couldn't believe it because I didn't have the time to be a big role in this movie, Garry was going to write in a small role for me in this movie. It blew my mind."
The singer also talked about her character.
"She's very caught up in high school," she said. "She's a really fun character to play."
Taylor Swift left an Easter egg in 'Valentine's Day' for her fans
RELATED: The Logic Behind Taylor Swift's Superstition — Her Lucky Number 13
One of Swift's scenes as Felicia shows her in an elevator with Julia (Garner). Felicia explains to Julia that her boyfriend got her a huge stuffed animal for Valentine's Day. As she chats with Julia, the number 13 is written on the outside of her hand. It stays there as she goes to school and has a conversation with Grace as well as with Willy.
Later at school, Felicia gives Willy a gift for the holiday. Willy unwraps the present and sees his track shirt. He's unimpressed until she mentions that she ironed his "lucky number" on the back — 13. Willy replies that 13 is her lucky number, not his.
Felicia still has the number 13 written on her hand later when she shows off some dance moves on her school's track field.
Why Taylor Swift's 13 is significant for her and fans
Fans of the "Love Story" singer know 13 is Swift's favorite number. It's the date she was born — Dec. 13, 1989. She used to draw the number 13 on her hand for her concerts — like her character Felicia does in Valentine's Day.
"My lucky number is 13, and so I draw 13 on my hand with eyeliner or body paint every night before I get on stage," Swift said in an interview with NBC Dateline. "Because every time I see 13, it's a good thing. So I figure, why not have it with me all the time for good luck?"
While some may view 13 as an unlucky number, that's not the case for Swift.
"Thirteen has been my lucky number for a while," she continued. "Like it's always a sign of good things to come for me. I was born on the 13th, I turned 13 on Friday the 13th, my first album went gold in 13 weeks, my first No. 1 song had a 13-second intro."
She concluded: "Every time I've been seated in the 13th anything at an award show, I've won the awards."
Even though Swift no longer draws 13 on her hand for concerts, the number is still present in many things she does. For example, she most recently announced her re-recording of Fearless, her 2008 album, will come out on April 9, 2021 (or 4/9, which adds up to 13). The announcement came on Feb. 11 (2/11), which also adds up to 13.
We're sure Swift will continue to include the number 13 throughout her career — and we'll be here to look for it.