Valerie Bertinelli Calls Her Easy No Churn Lemon Ice Cream 'the Most Magical Thing' — 'It's so Easy'
Those who don't have an ice cream maker at home, rejoice. Food Network star Valerie Bertinelli proves the kitchen gadget isn't necessary to make the sweet treat at home with her Easy No Churn Lemon Ice Cream. 
Valerie Bertinelli's Easy No Churn Lemon Ice Cream recipe calls for only a few ingredients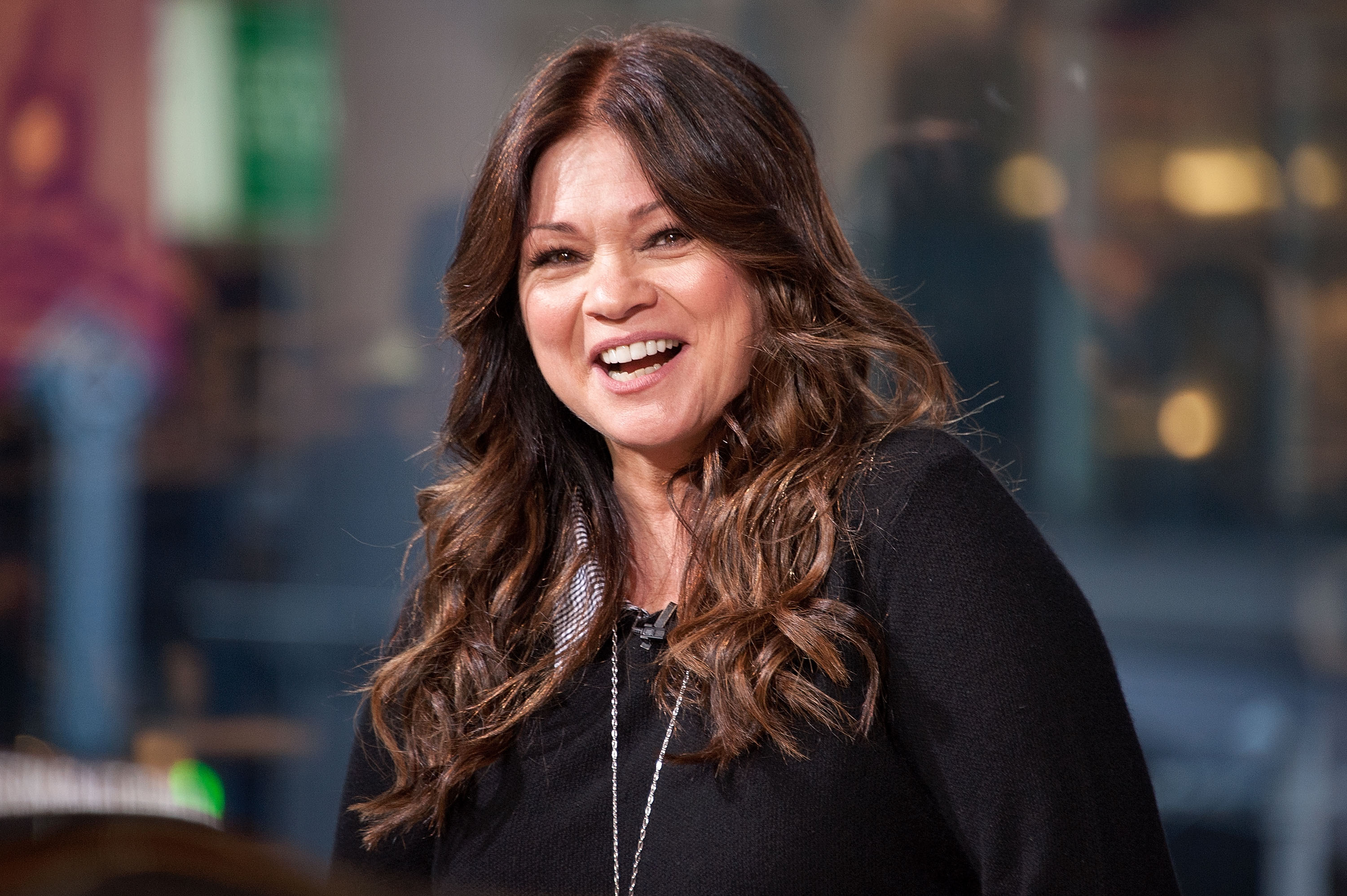 During an episode of her cooking show, Valerie's Home Cooking, Bertinelli demonstrated just how easy it is to make ice cream at home. She went to the Mediterranean with the flavor  — lemon with raspberry swirls — and used only a handful of ingredients to do it. 
Bertinelli's recipe requires only five ingredients (yes, five). 
"It's so easy," the cookbook author said as she got started on the recipe. "All it is is sweetened condensed milk, some whipping cream, and whatever kind of flavor you want to put in it." 
Sweetened condensed milk is something Bertinelli "always" has in her pantry. For all of the details on her recipe visit Food Network's official website.
How to get the raspberry swirls in Valerie Bertinelli's Easy No Churn Lemon Ice Cream
Bertinelli's no churn ice cream is flavored with lemon but it also has raspberry swirls running through it. How does she get the swirls? She starts by making coulis.
What is a coulis? As Bertinelli said on Valerie's Home Cooking it's a "fancy way of saying we're going to make some raspberry sauce."
She puts fresh raspberries in a pot on the stove with water and sugar. 
"As the raspberries break up, all of that pectin that's in those berries and in those seeds is going to start to release and make this beautiful thick sauce," she explained. 
To make the raspberry sauce as smooth as possible Bertinelli ran it through a strainer with the help of a wooden spoon to remove any seeds. 
While it cooled she whipped the cream and gently folded everything together. Then Bertinelli poured half of the mixture into a loaf pan before making swirls of raspberry. She added another layer of the cream mixture and did more swirls. It's that easy.
"All of this is going to thicken up in the freezer and you've got no churn ice cream," Bertinelli said. 
"This is the most magical thing to me, no churn ice cream," she said as she pulled the finished product out of the freezer. A taste test and it got "it's so creamy" from Bertinelli. 
What reviewers have to say about Valerie Bertinelli's Easy No Churn Lemon Ice Cream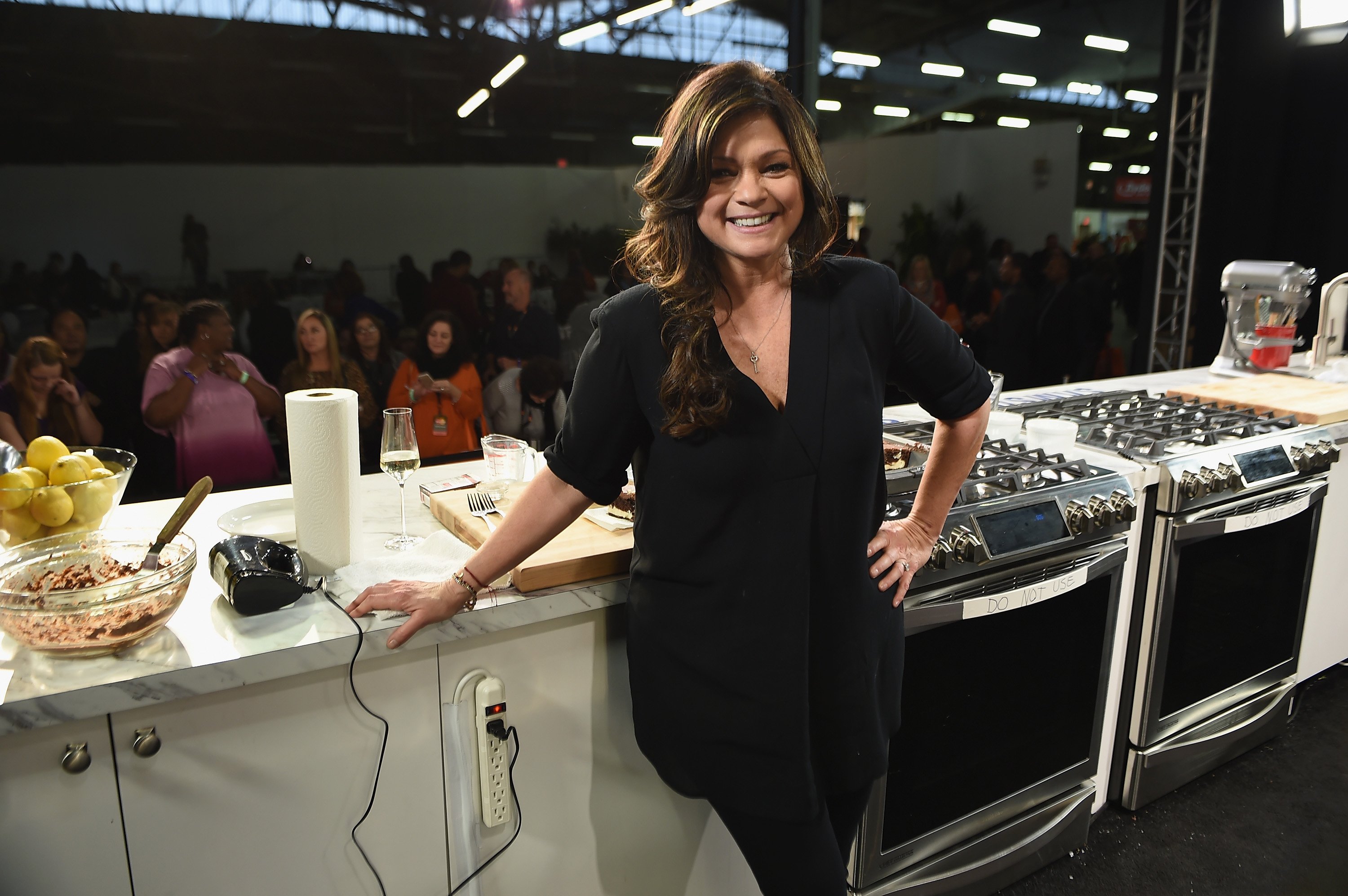 At the time of publication, Bertinelli's no churn ice cream has only been reviewed five times. The recipe averages 4.5 stars and while one reviewer wanted "more raspberry" and "more of an ice cream texture," the rest of the reviewers enjoyed it. 
"This is so delicious," one person wrote, calling it "another fantastic recipe for my Meyer lemons." Despite skipping the raspberry sauce the ice cream "was still off the charts." They described it as "So creamy no need to keep my ice cream maker anymore! Out you go!" 
Others loved the versatility of the recipe. This isn't Bertinelli's only no churn ice cream. She's also proved it's possible to make Pistachio Gelato without an ice cream maker.