'Valheim' Updates Past and Future — What Players Can Expect in 2021
Fans are hungry for more Valheim updates — the game has experienced unprecedented levels of success since its February 2021 launch. The response to Iron Gate's Viking simulator, published by Coffee Stain Studios, has been overwhelmingly positive. Approximately 6 million copies of the game have sold as of March 2021, and while sales may be slowing down, the game remains incredibly popular. Coffee Stain has since explained that the incredible influx of bug reports, requests, and attention have been challenging but heartening. Meanwhile, a recent terrain update to Valheim has fans feeling excited for what the future holds as well.
'Valheim' update recently reworked terrain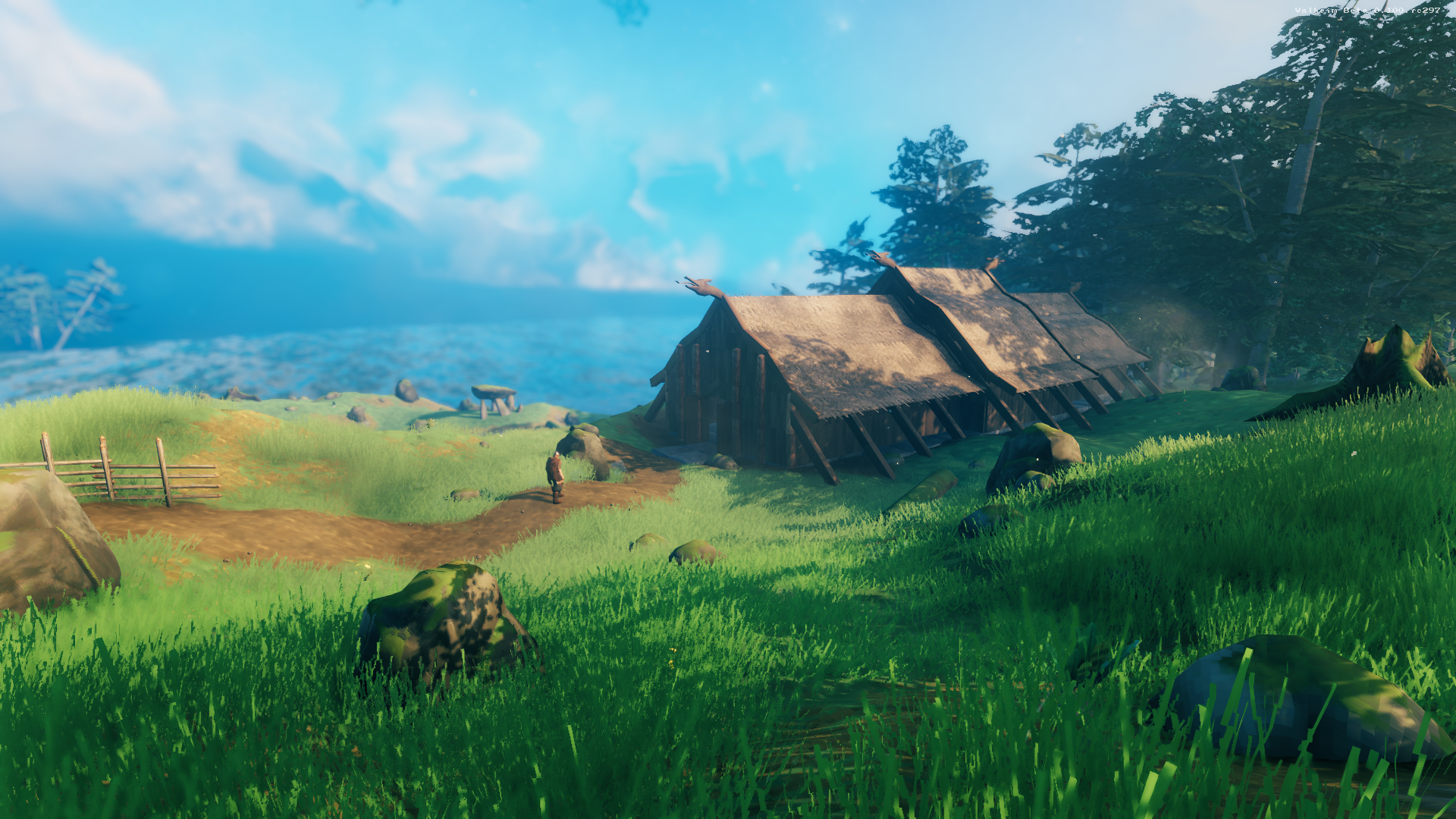 RELATED: 'Cyberpunk 2077': Keanu Reeves Spotted Buying Action Figure of Himself
For many Valheim players, terraforming and building are the most rewarding parts of the game. While some may love the hunt, and others engaging in industrial advancement, there are plenty of players who have been busy putting together some wild architectural creations.
Those players will be happy to hear that a recent Valheim update has helped rework the terrain system, and has also helped make the hoe more efficient. These changes were bundled in Valheim patch 0.150.3.
"The new terrain modification system is made to reduce the number of network instances and make loading faster and smoother," explained Iron Gate.
"Technically it's a pretty big change but hopefully you should not notice that much of a difference except some minor behaviour changes to the hoe and pickaxe and of course much smoother loading of areas with a lot of terrain modifications."
"All terrain modifications after this patch (using the hoe, pickaxe or cultivator) will automatically use the new modification system," they explained.
Players who have areas involving extensive modifications can enable the changes within their builds by typing "optterrain" into the console. The console will be accessible once you've set "-console" in your launch options for the game.
Additionally, the hoe received an efficiency upgrade, reducing the cost of stone required to raise terrain.
'Valheim' roadmap teases 2021 changes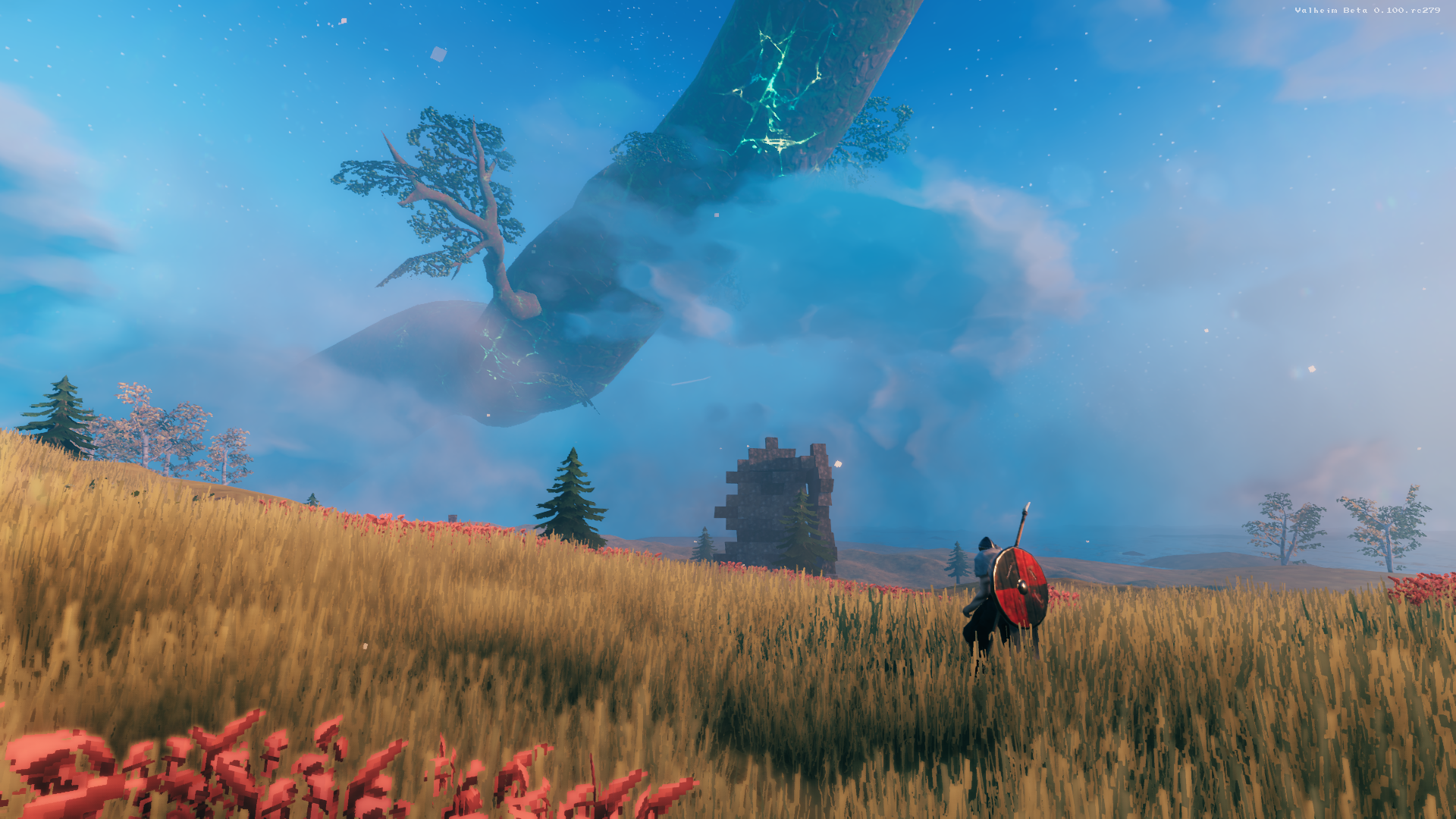 Although players are thrilled for the variety of changes and Valheim updates teased in the game's roadmap, they should keep in mind that no dates have been set in stone. However, there appears to be plenty to look forward to.
The roadmap lists the following updates in order: Hearth and Home, Cult of the Wolf, Ships and the Sea, and New Biome — Mistlands. There's also a section labeled "If Odin Wills It," which one can assume are stretch goals.
This list includes Multiplayer Interactions, Combat Improvements, Moon Phases, Tar Pits, Vendor Inventory Expansion, Svartalfr (Nordic dark elves, or dwarves) Brigands, More Unique Locations, Sandbox Mode, and Munin.
Breaking down the updates
There's certainly plenty of work ahead for the Iron Gate team when it comes to Valheim updates. Here's what little we know so far.
"As the name suggests, [Hearth and Home] will focus on the house building aspect of the game, with more building pieces and stuff to do in and around the house," Henrik Törnqvist, Iron Gate co-founder told PCGamer.
"It will probably be pretty focused on the food preparation aspect of the game with more recipes and stuff like that. But there are also new additional building pieces."
Törnqvist didn't have much to tease about Cult of the Wolf, although he did explain that it will focus on "exploration and combat with hopefully some new fun and different encounters for the players."
Ships and the Sea is fairly self explanatory, with Törnqvist explaining that boat customization and ocean biome activity and population are the main focuses.
Mistlands will see players accessing an entirely new biome, alongside all the trappings that come with it.
"So it will be new enemies, new items, a new boss, new resources, everything, and that's what we have planned for this year. So yeah, that's quite quite a big task, but we will accept the challenge, so to speak," explained Törnqvist.
He added that the final version of the game is expected to have nine biomes with each biome containing a unique final boss.