'Vampire Diaries' Star Nina Dobrev Shares First Official Picture with Shaun White on Instagram
When Olympic snowboarder Shaun White and The Vampire Diaries star Nina Dobrev rode bikes together in Malibu in March, it sparked rumors that they were dating. Page Six reported on the bike riding photos March 23. On May 28, Dobrev shared a photo of herself and White together on Instagram, marking the couple's first official acknowledgement they were together. See the photos below and catch up on the history of Dobrev and White together.
Nina Dobrev from 'The Vampire Diaries' to now
Dobrev played Elena Gilbert on The Vampire Diaries. On the show, Elena was torn between vampire brothers Stefan (Paul Wesley) and Damon Salvatorer (Ian Somerhalder). In real life she dated Somerhalder from 2010-2013. Dobrev says she and Wesley hated each other behind the scenes, but Wesley says she was exaggerating.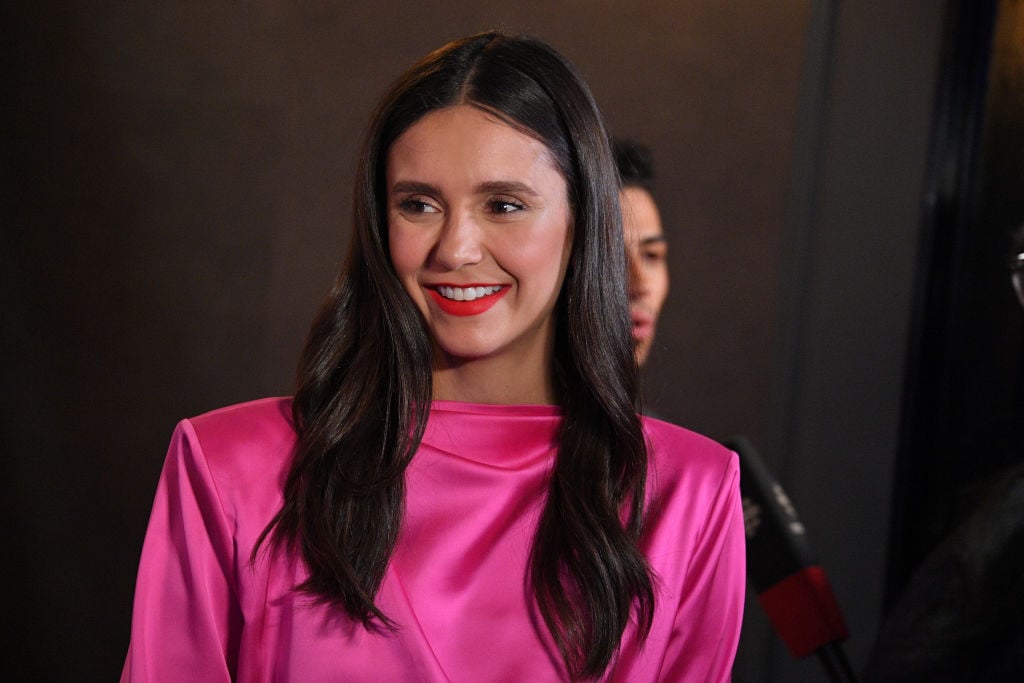 RELATED: Is 'Vampire Diaries' Alum Nina Dobrev Dating Shaun White?
She left The Vampire Diaries after season 6 and only returned for the series finale. Dobrev's next long term relationship was with screenwriter Grant Mellon. However, they reportedly split by November 2019. Since The Vampire Diaries, Dobrev has appeared in xXx: Return of Xander Cage, Flatliners, her latest movie Run This Town and many more.
Shaun White from Olympic gold to coed bicycling
White competed in extreme sports and won gold medals for snowboarding at the 2006, 2010 and 2018 Winter Olympics. He also had a video game named after him, but Shaun White Snowboarding did not become a franchise like Tony Hawk's Pro Skater. He also won Winter X Games for snowboarding and Summer X Games for skateboarding, once winning both in the same year.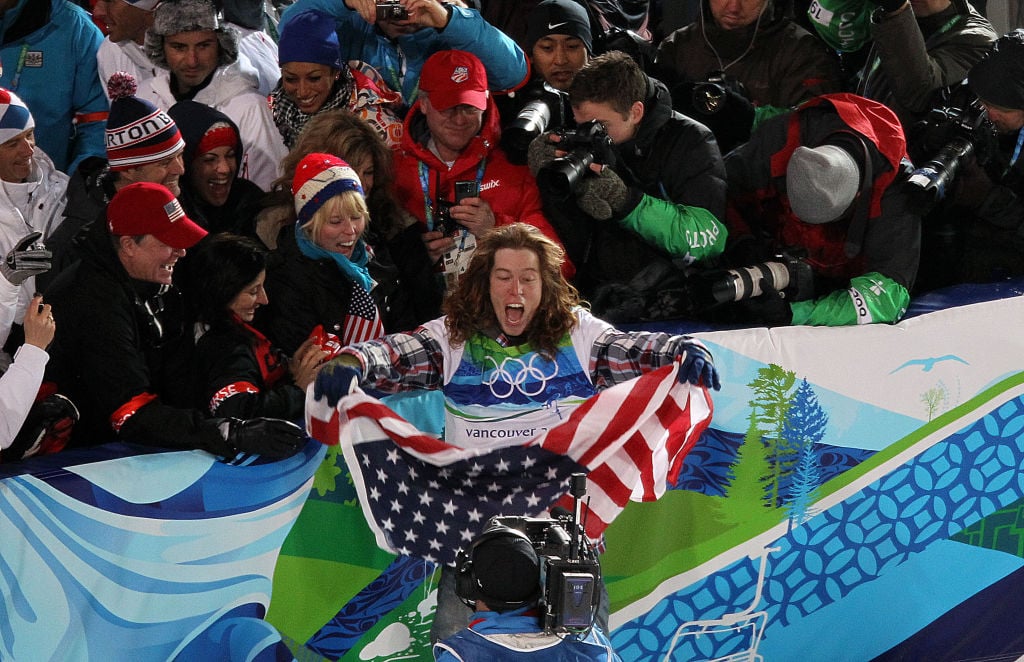 RELATED: The 1 Reason Shaun White Says He and His Rock Star Girlfriend 'Live in Two Different Worlds'
White's last known previous relationship was with Sarah Barthel, whom he met backstage Saturday Night Live in 2014. Both were guests of friends who worked on the show, but both were also in rock bands, White in Bad Things and Barthel Phantogram. They broke up around April 2019.
Page Six reported witnesses seeing Dobrev and White kiss, but the photographer did not capture evidence od that. White was carrying Dobrev's dog while they rode, leaving fans speculating for a few months.
Nina Dobrev cuts Shaun White's hair
Dobrev posted a photo of herself holding scissors next to White. White makes a face like he's a victim in a horror movie, while Dobrev gives her million dollar smile. Her caption simply read, "Adding to resume: hairdresser."
RELATED: Paul Wesley Says Reports He and Nina Dobrev Hated Each Other Are Click Bait
This picture confirms that Dobrev and White are consenting to appear together, although they still refrain from using words like "boyfriend," "girlfriend" or "dating." Given the period of self-isolation due to the coronavirus (COVID-19), it is reasonable to assume that Dobrev and White are spending more time together than it takes just to cut one's hair. You don't end up in that position unless you're spending lots of time with someone.
On his own Instagram feed, White posted a picture of himself in the aftermath of the haircut. His hair looks completely disheveled but he is smiling. His caption read, "My hairstylist said he wouldn't, so she did. #QuarantineCuts." 
He didn't say Dobrev's name but he must have known she was posting her picture and the two would corroborate each other. His hashtag suggests they are quarantining together. Prior to these pictures, Dobrev's Instagram has featured mostly shots of the star outside with a few career and COVID-19 updates. White's has been mostly selfies and snowboarding action shots, with a few family pictures including his niece.