Are the Stars of 'The Vampire Diaries' Really Friends?
The drama was almost as much on-screen as it was off-screen when it comes to 'The Vampire Diaries.' Did the stars manage to remain friends?
Fans of The Vampire Diaries, a long-running CW drama that premiered on the cusp of the Hollywood vampire trend, had no idea when the series began that it was the start of a dynasty. The series spawned a spinoff, The Originals, which in turn led to its own spinoff, Legacies, which is currently headed into its second season.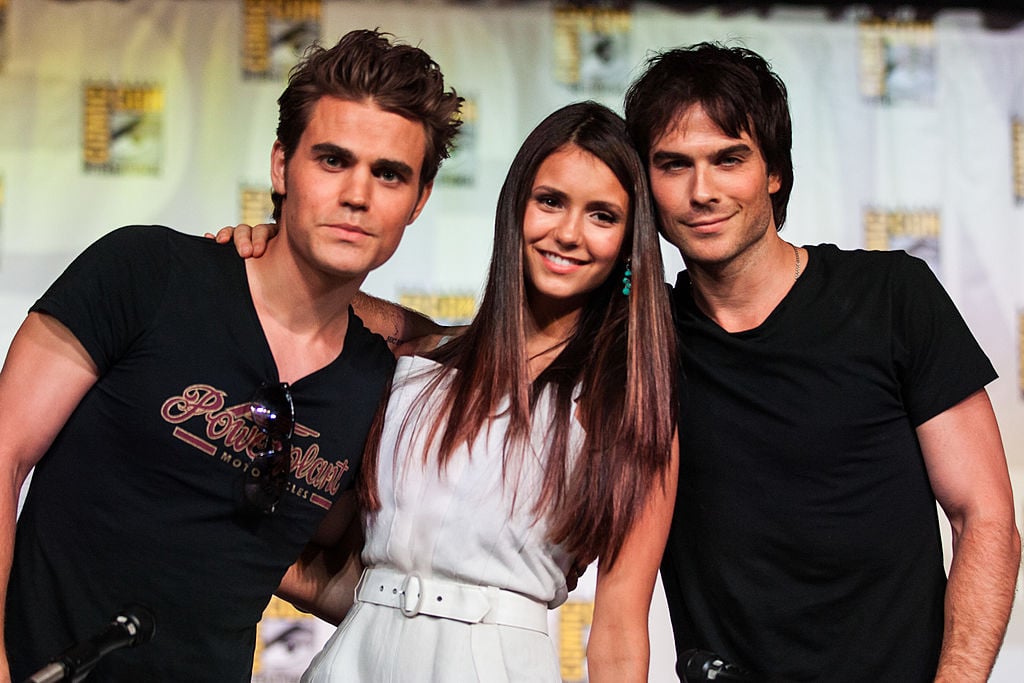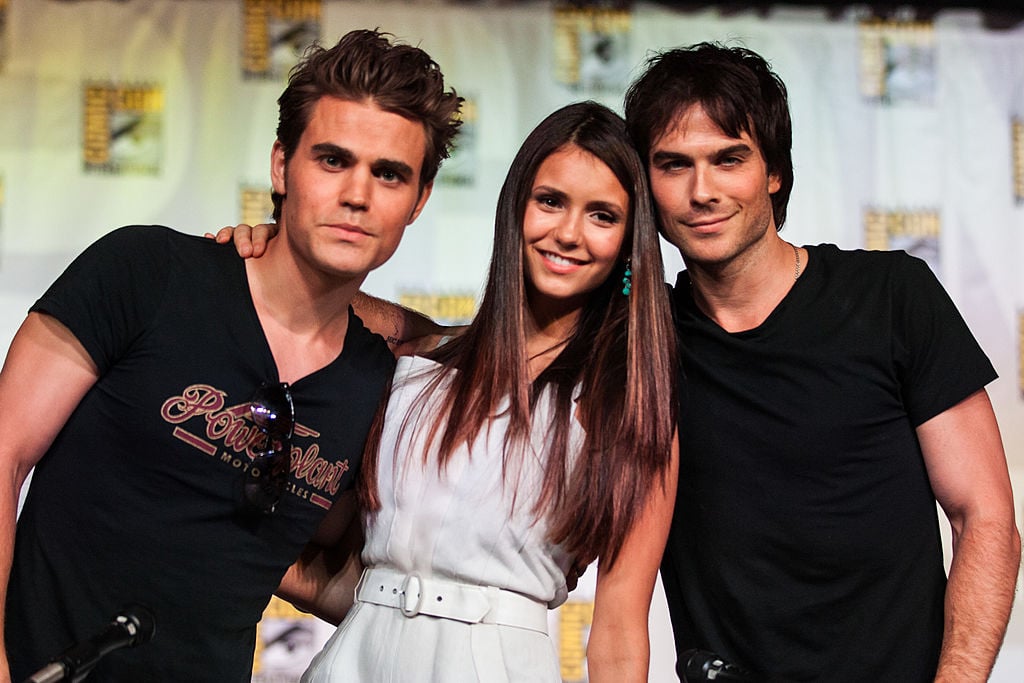 What they did know from the beginning was that this was a fascinating group of people (err, creatures) both on screen and off. So now, almost ten years since the pilot aired, how have the cast kept in touch? Here's what you should know about these complicated friendships.

Nina Dobrev and Ian Somerhalder dated

Let's start off with one relationship that fans know everything about. Stars Nina Dobrev (Elena) and Ian Somerhalder (Damon) began dating in real life while filming the show. Their characters also had their own on-screen romance. Dobrev and Somerhalder broke up in 2013 and continued to act alongside one another for years before the former left the show in Season 6.

But there is no ill will here at all. In 2017, after many rumor-filled years that Dobrev and Somerhalder kept silent during, they shared that they are good friends. In fact, Dobrev is close with both her former co-star and his wife, another famous vampire (Nikki Reed, an actress who starred in the Twilight franchise).

Nina Dobrev and Paul Wesley didn't get along
While Dobrev began dating the other Salvatore, she and Stefan (Paul Wesley) weren't close off-screen. With other former co-stars Candice King and Kayla Ewell on their podcast, Dobrev described how she and Wesley "despised" one another, but now "hang out a lot."

Wesley had his own relationship drama on set. He began the series in a relationship with Torrey DeVitto, who had a recurring role on the series as Dr. Meredith Fell. They were married and, two years later, divorced during the show's run. Then, he began dating another co-star, Phoebe Tonkin (Hayley), but they broke up around the time the series came to a close.

Wesley and Somerhalder are very close

When two actors play brothers on screen for nine seasons, at least a little bit of that is bound to rub off. Wesley and Somerhalder definitely have that connection, as evidenced by the goofy throwbacks and adorable reunions that they continue to share on social media. And we just can't get enough of this (actual) bromance.

Even more co-star connections

That's just the tip of the iceberg. There have been numerous occasions in which the cast of TVD has blessed us with their reunions, both small and large. From international fan conventions to various other events, they're never shy about showing the fans some love.

One notable get together was Dobrev's 30th birthday in Jan. 2019. In attendance were King, Ewell, Michael Trevino (Tyler), and even the show's creator, Julie Plec. Let's hope that these opportunities for reunions continue to arise in the years to come.