Van Halen's David Lee Roth Has a Tattoo Skincare Line That'll Keep Your Ink From Fading
The band Van Halen has had numerous frontmen, but none have loomed as large over the band's legacy as David Lee Roth has. But that's not the only thing he has going for him. Roth also has a rather surprising side endeavor to go along with his history as a rock and roll legend: a tattoo skincare line. For anyone who's tatted up, it could be a lifesaver. 
David Lee Roth's history with Van Halen
According to Biography.com, Roth was born in Bloomington, Indiana in 1954. While he appeared in some other bands first, it was his time as the lead singer of Van Halen that drew him his most critical acclaim.
In 1978, Roth was the frontman for the band's first self-titled record. This propelled them to the top of the charts. He stayed with the group through the 80s before becoming a solo act. Roth experienced some success on his own, but never quite captured the same magic that he had with his bandmates. 
Roth was long rumored to butt heads with bandleader Eddie Van Halen. Despite the apparent acrimony, they were able to mend fences a few times throughout the years.
In 1996 Roth joined the band onstage at the MTV Music Video Awards for a legendary appearance before a brief reunion. He joined them again in 2007 with the band releasing a new CD in 2012. 
It's impossible to truly capture just how much impact Roth had on the music industry during his time as Van Halen's lead singer. Plenty of imitators came along after him, trying to mix Roth's big blonde-haired flair with a hard rock act. No one could duplicate exactly what they had, however. 
David Lee Roth's has many tattoos
Like many rock and rollers, Roth has tattoos. He takes them seriously and has many. He told Vogue Magazine about the first one he ever got: 
"I got my first tattoo 40 years ago, a little seahorse on my ankle, at a place called Cliff Raven Studio on Sunset Boulevard in '77, '78. That was very outré then—the only people who got tattoos then were bikers, rock 'n' rollers to a small degree…"
Roth added that the obsession continued throughout his life – when he was much older, he went even further into it by getting even more: 
"Eventually, though, I took a much more gentrified approach: I waited until I was 60 and got the whole Japanese tuxedo. It took me 300 hours of sitting over two years…."
Someone willing to spend 300 hours in a chair for anything must be plenty dedicated to it. Roth's dedication is clearly demonstrated by a business venture of his. 
The tattoo skincare line of David Lee Roth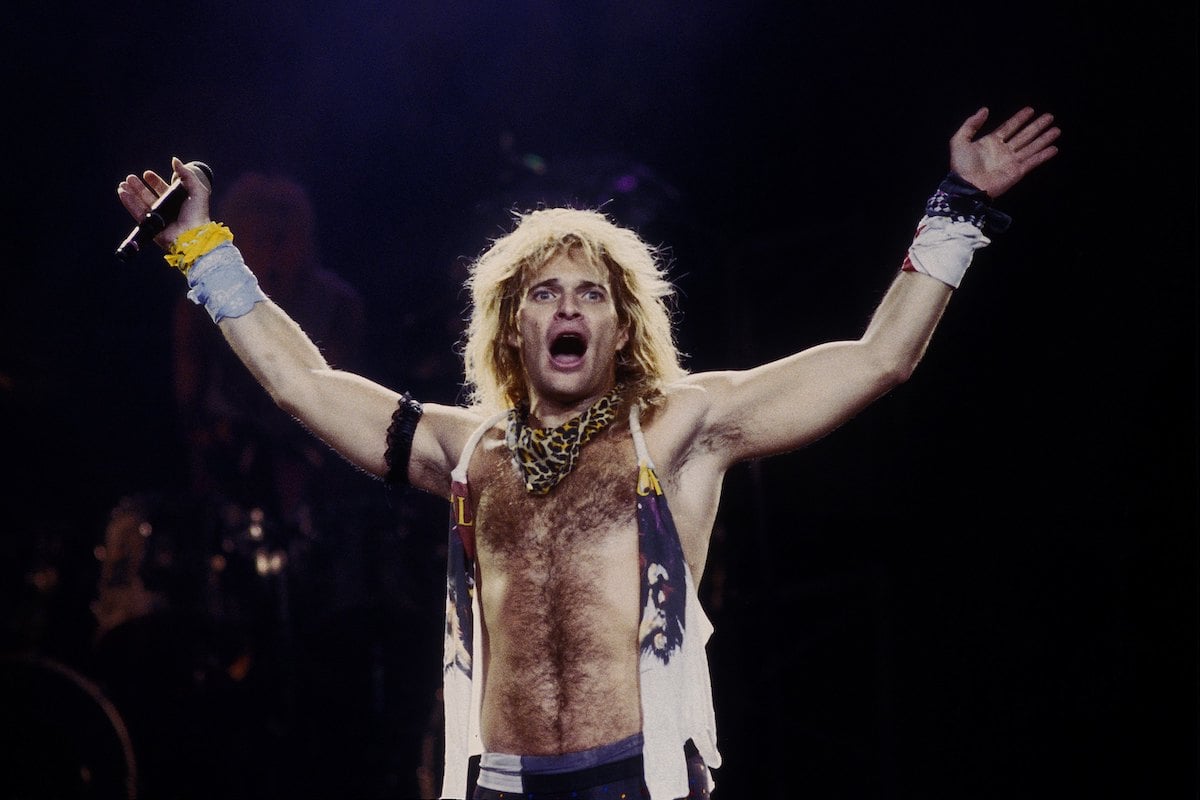 Roth loves tattoos so much, he developed his own tattoo skincare line called Ink Original. The product is designed to care for your skin while preserving your tattoo for years on end.
Roth started his business in Los Angeles with three partners; the company has expanded to 34 people with a second office sprouting up in New York. According to Roth, he takes a hands-on approach to the business, and he's found that he may have cornered the market on this particular product: 
"It's taken three years and close to $7 million, and I'm involved in every single element of every part of it. Surprisingly, there's almost no competition. And what we have built is absolutely specialized to our community." 
Anyone who's seen Roth perform can attest to his passion for music. It's clear from how he speaks about Ink Original that he shares that same passion for tattoos.