Van Jones Reportedly Felt 'Ambushed' During Recent Appearance on 'The View'
Van Jones was recently on ABC's daytime talk show, The View, and his appearance had people on social media talking. After he was confronted with questions by two of the show's panelists, Jones reportedly feels some time of way about how things went down.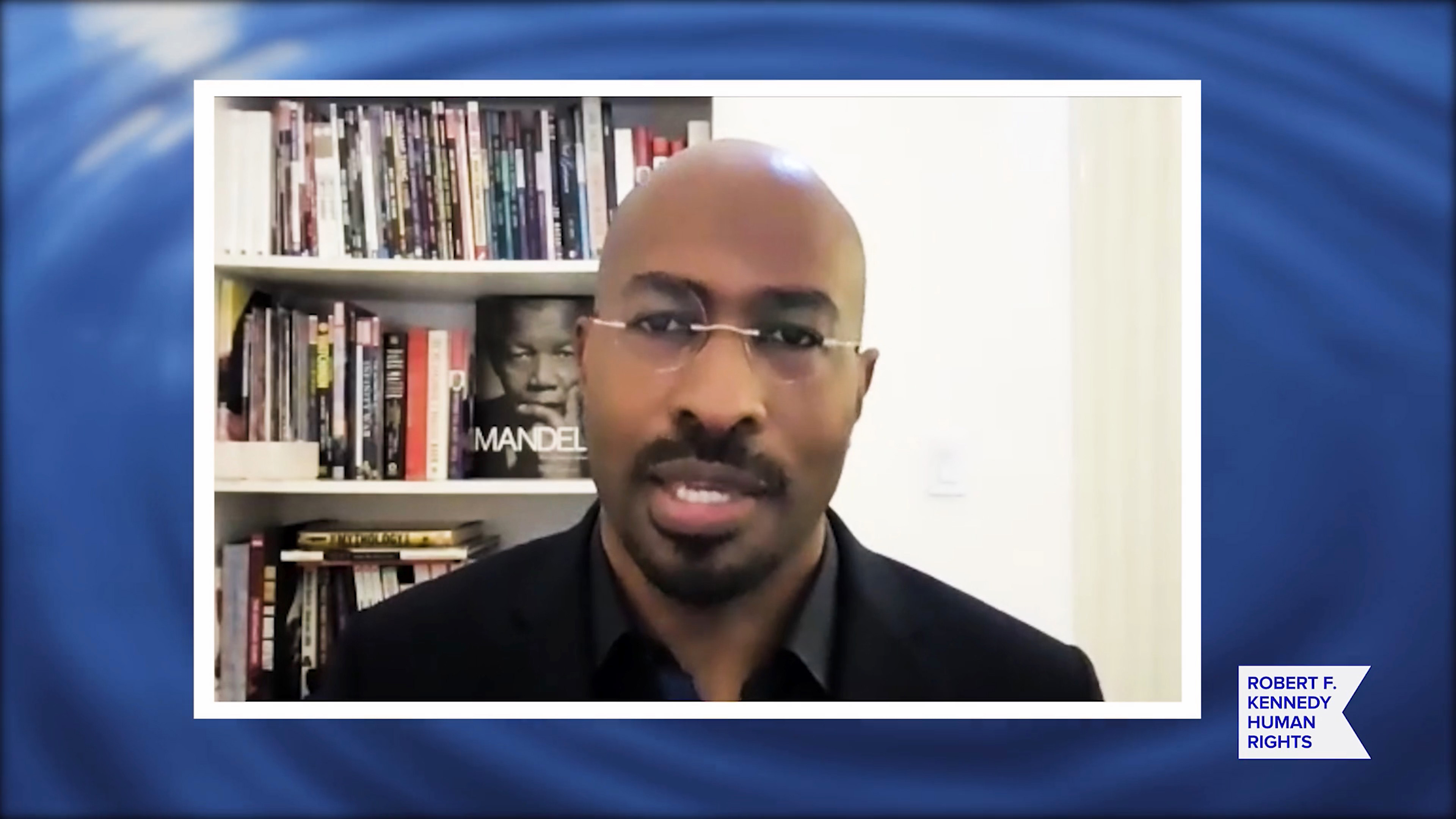 Van Jones is a polarizing political commentator
Jones is a political commentator, author, and lawyer. He was an special advisor in the Obama administration and has co-founded multiple non-profits, many of which have to do with social justice and criminal justice reform.
He's known for regularly appearing on CNN, and even had his own shows at one point, The Van Jones Show and The Redemption Project with Van Jones. 
Jones worked with the Trump Administration, as well as members of congress from both parties, for the First Step Act. In turn, he was criticized by many for working with Trump and conservatives.
In 2018, he drew ire for tweeting, "Give the man his due: @realDonaldTrump is on his way to becoming the uniter-in-Chief on an issue that has divided America for generations. Congrats to everyone on both sides who fought for this," referring to the First Step Act.
Sunny Hostin and Ana Navarro call Van Jones out on 'The View'
When Jones appeared on The View last week, the panel, particularly Sunny Hostin and Ana Navarro, decided to question Jones on what has been described as "flip-flopping," including his praise of both Donald Trump and Bernie Sanders. Hostin brought up that Jones said that Trump did some good thing for the Black community but then cried on-camera when Joe Biden was elected president.
Hostin asked Jones,  "There are those who really accuse you of being an opportunist, a chameleon, so to speak, who provided a racial cover for former disgraced, twice-impeached, President Trump. People in the Black community don't trust you anymore. What is your response?"
Navarro also used this as an opportunity to talk about people who now look at Jones differently after some of his actions and statements durinig the Trump presidency.
"You've lost a lot of people who trusted you, and who saw you as a voice, because of the positions you took during Trump," she said.
What Van Jones reportedly thinks about appearance on 'The View'
Two sources spoke to Page Six about Jones' appearance on the show. One source says that Jones, as well as his friend and The View co-host Meghan McCain, were blindsided.
"He felt like they were rude, and he was completely blindsided by how they questioned him," a source told the outlet. "He was not happy about how the interview went. It was unprofessional."
However, another source claims that Jones knew what the line of questioning would be and was not blindsided. "Producers told him they would question him about his flip-flopping. Sunny and Ana, like many other influential voices, gave Van the chance to not only address his conflicting political positions but also his cozy relationship with [Trump]," the second source told the outlet.
The source goes on to say that Jones decided to evade the question and chose to talk about Hostin and Navarro on social media instead. "It's unfortunate that instead of addressing the very real distrust of him within the Black community, Van chooses to attack two women of color via social media, hiding behind the guise of 'unity,'" they added. "Van is taking a page from Donald Trump's playbook, whom he called the 'uniter-in-chief' in 2018. His exposure as a persona non grata in the Black community is clearly jeopardizing his grift."