'Vanderpump Dogs': Lisa Vanderpump Is Still 'Passionate About Dogs and Not Crazy About B*tches' (Exclusive)
Lisa Vanderpump dishes about why filming 'Vanderpump Dogs' was different than when she filmed her other shows like 'RHOBH.' She shared her philosophy about dog adoptions
Lisa Vanderpump said filming her new Peacock series Vanderpump Dogs was a welcome departure from the toxicity and backstabbing she experienced on The Real Housewives of Beverly Hills.
"I think me saying as a Housewives tagline all those years ago, 'I'm passionate about dogs, just not crazy about bitches,' just says it all," she told Showbiz Cheat Sheet. "I walked away from that show because it was too much."
"I was in a place in my life where I'm not saying I'm a victim, but I was at a place where I wasn't up for it," she added. Vanderpump embarked upon her final RHOBH season shortly after her brother had died. She was overwhelmed with grief, so she immersed herself in her rescue.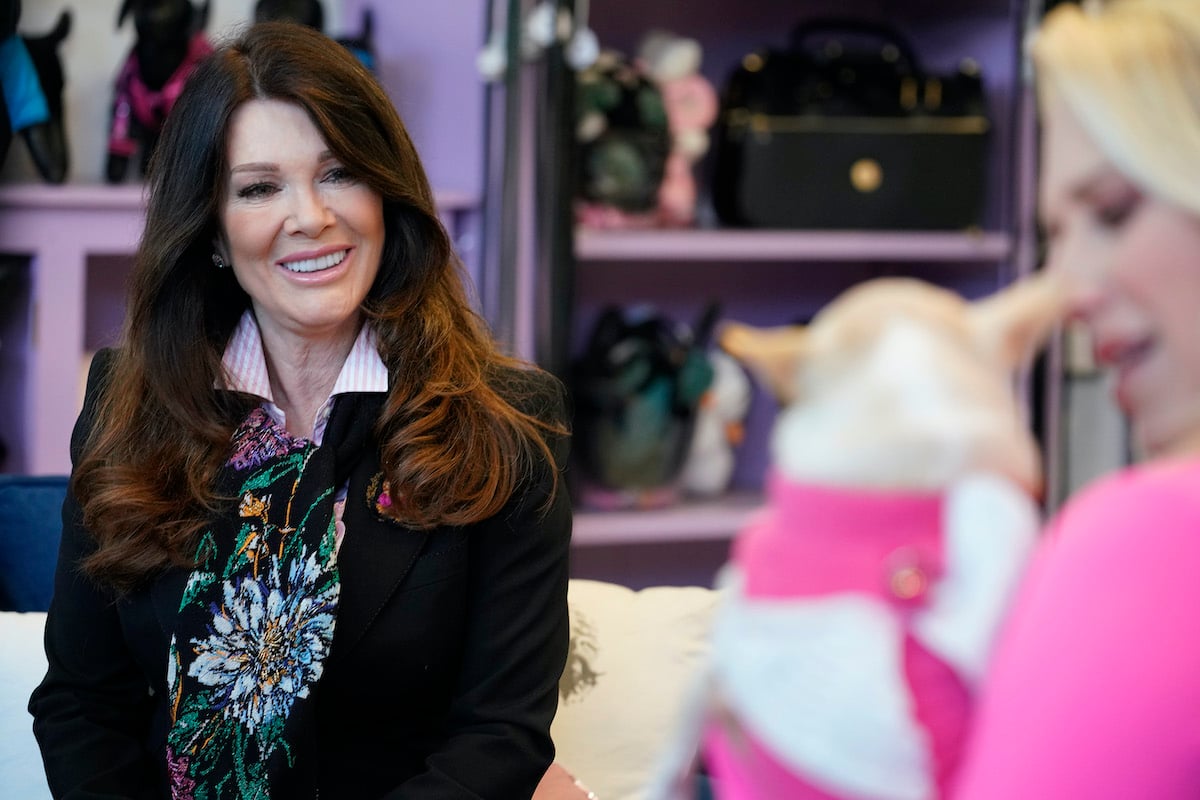 Lisa Vanderpump reflected on the differences between 'Vanderpump Dogs' and her other series
The RHOBH cast, but also viewers, could see that Vanderpump was mired in her pain during her final season of the show.
"I was floundering," she admitted. "I wasn't doing well. So it was best that I walked away. But I'd certainly be the recipient of that many, many times over the years sitting in the hot seat."
The final "hot seat" Vanderpump endured involved a pile-on from the entire cast over a dog adoption debacle dubbed "Puppygate." Dorit Kemsley adopted a dog from Vanderpump Dogs but ignored the rescue's adoption policy and tried to rehome the dog when it nipped at her children. Vandrpump later rescued the dog from a shelter.
RHOBH may not be a high point for Vanderpump. But Vanderpump Rules and her E! series Overserved are certainly labors of love. "Vanderpump Rules has been an extraordinary experience," she shared. "But again, they're authentic. You know, I don't want to do anything unless it's authentic. And Overserved, which I had so much fun doing. But again, it's me decorating with [daughter] Pandora, and cooking, loving every minute of it."
"So for me, if it's authentic, like the dog rescue, it's just something we're passionate about," she said. "And I think it shows. I've got an incredible staff there. John Sessa is the executive director. He doesn't really want to be on camera that much. So he's all behind the scenes. But everything he's done and facilitated with a rescue in China and all over the world and Venezuela and Peru, Mexico. So much has been done. The outreach has been nurturing or feeding street dogs, and it's been a lot."
'Vanderpump Dogs' is authentically Lisa Vanderpump
The behind the scenes work at the rescue comes to life on Peacock's Vanderpump Dogs. Each episode follows families and individuals who want to adopt a dog from Vanderpump Dogs. Viewers are given a peek into who each applicant is and why they want to rescue.
The first season touches on a wide swath of families. From an emotional proposal to a woman who finds love with a service dog, the series is a show about love and connections. Vanderpump said to date, 2,500 dogs have been adopted through her rescue.
Each fresh episode opens the doors to new stories and Vanderpump could envision the show as a weekly series. "It's a story that could keep going," she said.
Lisa Vanderpump reflects on the 'Puppygate' scandal
One Vanderpump Dogs storyline is a reminder of the RHOBH "Puppygate" incident. "I would rather somebody brought the dog back to us if they couldn't look after it," Vanderpump said.
"Because we actually have something in our contract, which was why it was such a mess on the Housewives," she recalled. "Because we have punitive damage, literally fined if you don't bring the dog back. And that's what the Housewives never could quite understand. They would say well she didn't want to bring the dog back to you because she didn't want to pay the fine. It's is like, no, let me say it again. You only get fined if you drop our dog off some [other] way. It's our dog. You can adopt it, but it doesn't work out, bring it back to us. They could never quite understand that for some reason and they're ready to attack."
The dog who is returned on Vanderpump Dogs ultimately finds love in one of the most unexpected ways.
Vanderpump Dogs begins streaming on Peacock beginning June 9.