'Vanderpump Rules': Beau Clark Expected to Quit After Stassi Schroeder Firing
Beau Clark is expected to quit Vanderpump Rules after his fiancée was fired from the show. Stassi Schroeder was axed by Bravo after backlash from her calling the cops on her former co-star Faith Stowers. The network has not confirmed what the plans are for season 9 of the reality series. Along with Schroeder, Kristen Doute, Brett Caprioni, and Max Boyens were also cut due to racial remarks from the past.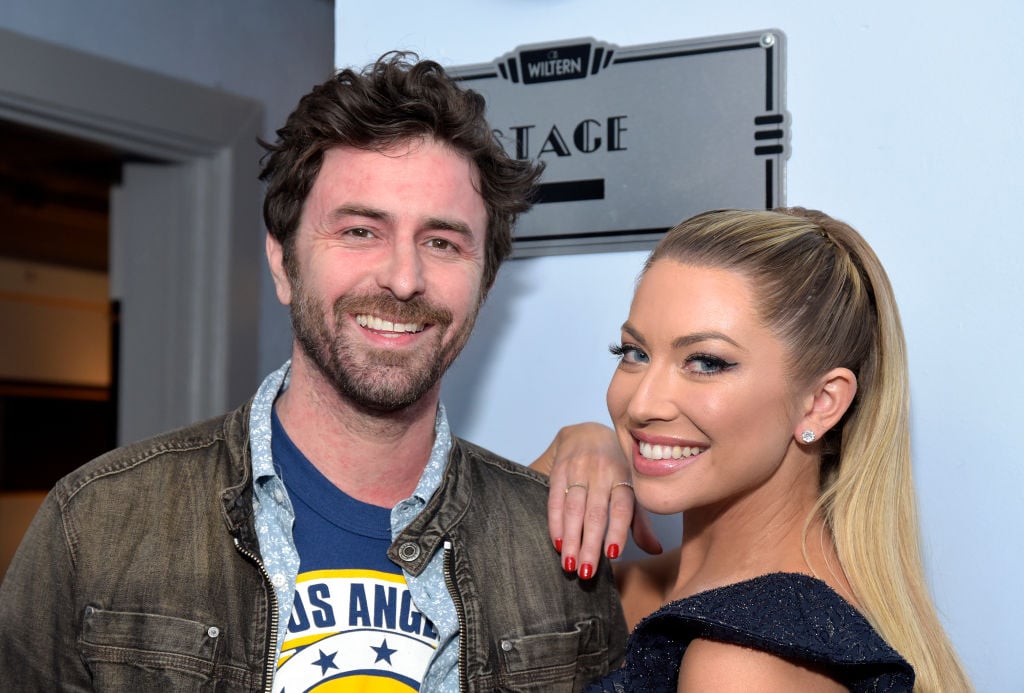 Why is Beau Clark quitting?
Clark had been a recurring Vanderpump Rules castmate since he started dating Schroeder. Although he appeared in the title card for the opening sequence in season 7, he was made official with a credit for season 8. Clark had just proposed to Schroeder in this past season and they were expected to show their wedding preparations in season 9.
Without Schroeder in the picture, that makes it hard for Clark to showcase his life as the only reason he joined the show was due to his now-fiancée.
"Beau won't do Vanderpump Rules without Stassi," a source told Us Weekly. "He's fully standing by her publicly and privately too."
However, Schroeder is hopeful that her return to TV won't take too long with a little help from Clark. The latter claims to work in entertainment casting and could possibly help his future wife land a new gig.
"Since Beau is also in entertainment, Stassi is hopeful that he can help with getting her future jobs," the insider added. "She is hoping to come out stronger and better as a result of this experience."
Since Schroeder's firing, it was also announced that she was expecting a baby with Clark.
Stassi Schroeder apologized
After receiving backlash from fans and being dropped by her publicist, Schroeder posted an apology on her social media platforms. Although she didn't call Stowers beforehand, she did mention her former co-star.
"My emotions over something that happened between out friends outweighed my logic, and there is no excuse for that," Schroeder said of calling the police on Stowers. "I did not recognize then the serious ramifications that could have transpired because of my actions. What I did to Faith was wrong."
"I apologize and I do not expect forgiveness," she added. "I am also sorry to anyone else that feels disappointed in me. I am going to continue to look closer at myself and my actions — to take the time to listen, to learn, and to take accountability for my own privilege."
Andy Cohen supports Bravo's decision
Andy Cohen is the face of Bravo as he hosts the reunion specials and the late-night show Watch What Happens Live. All of the networks' celebrities make an appearance on his show and fans go to him every time there's major news.
After the cable network confirmed that Schroeder was not returning for the new season of the show, Cohen reacted on his SiriusXM radio show.
"There's so much happening in the Bravo universe," Cohen said. "So much talk about Vanderpump Rules and then, of course, the reunion ended up airing last night. I will say this about what happened. I absolutely support Bravo's decision, I think it was the right decision."
Cohen reiterated that he is not an executive producer on Vanderpump Rules and he wasn't involved in the firings.
RELATED: Old Jax Taylor Tweets Resurface as Fans Call Bravo to Cancel 'Vanderpump Rules' Star