'Vanderpump Rules': Did Kristen Doute Message Lindsay Hubbard About Luke Gulbranson From 'Summer House'?
Lindsay Hubbard from Summer House revealed that Kristen Doute from Vanderpump Rules messaged her about Luke Gulbranson.
Gulbranson is one of the new cast members this season on Summer House. The model told Showbiz Cheat Sheet he was introduced to the house through Kyle Cooke. But said he was closest in the house to Hannah Berner. Indeed. The two are currently having a steamy romance on the show and still appear to be friends today.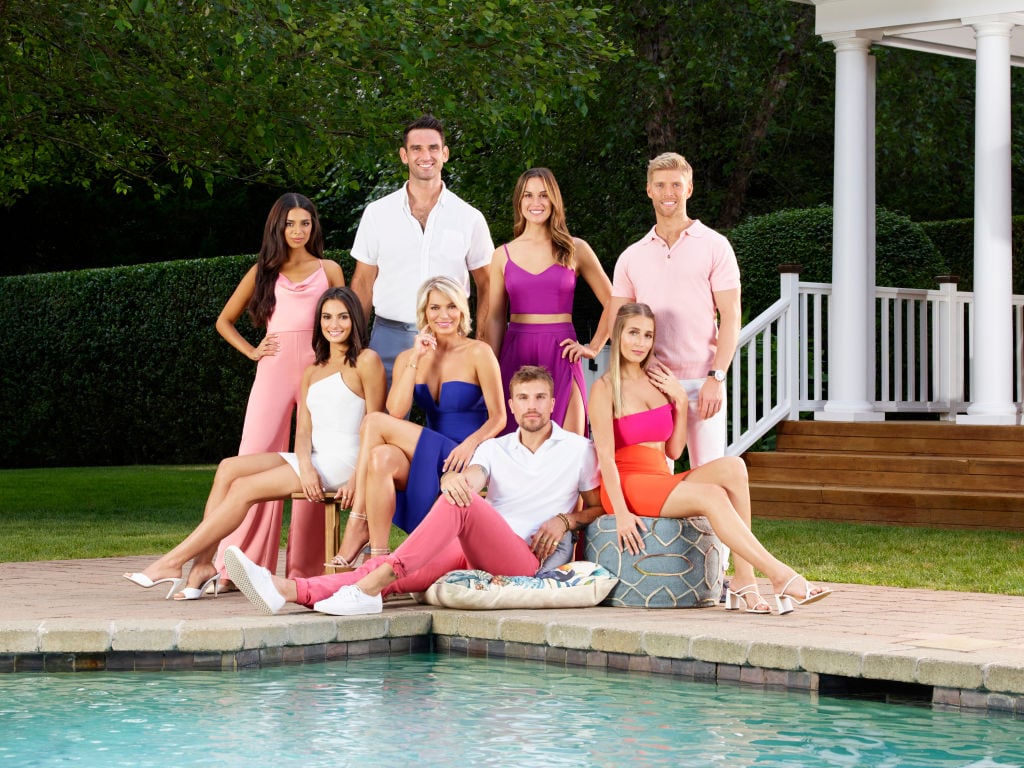 He shared that he learned a lot about himself on the show. "I learned a lot about myself and I wasn't really expecting to do that just because, you know, you're basically living with people that you don't really know," he admitted. "So you have to navigate the waters and handle the ups and downs throughout the summer."
Since it seems that Gulbranson is currently single, Kristen Doute from Vanderpump Rules may have been interested in getting more intel about him. Hubbard dished about what happened when she reached out during her appearance on Watch What Happens Live with Andy Cohen.
Doute wondered if Gulbranson was seeing Berner
Host Andy Cohen asked Hubbard about Doute during the WWHL After Show. "She did hit me up to ask about Luke," Hubbard dished. "She basically was like, 'Is Luke seeing Hannah?' And I was like 'Ahhh…'" She said as though she was pondering the question.
"And then she was like, 'I think he's hot.' And I was like 'OK.' I don't know," Hubbard says as Berner sits nearby listening and smiling. "I don't know if they'd click. Luke, you know, he likes a spicy girl."
Comedian/actor Paul Scheer pipes in, 'He likes multiple spicy girls." Gulbranson was seen on the show not only hooking up with Berner but also seeing another woman in the city too. "He's got an ex, he's got a new one, he's got Hannah," he counts. "Why not make room for it on the chain?"
Hubbard wants to know how Cohen found out about the inquiry (but Scheer has a question about 'Sarah')
As Berner and Scheer laugh, Hubbard wants to know how Cohen found out Doute hit her up. "She said it on a podcast," Cohen says. They joke about how Cohen has cast members' phones bugged.
Although the conversation was supposed to be about Gulbranson and Doute, Scheer wanted to know more about the personal trainer Carl Radke asked out. Hubbard and Radke were trying to possibly be a couple when Radke got cold feet. As they were still trying to figure out their relationship, Radke asked out "Sarah" who was a personal trainer and had trained many of the Summer House cast members.
Scheer wanted to know if Hubbard could go back and take another class with Sarah. "No," she said shaking her head. But Scheer wanted more dirt. "No, Sarah was thirsty," Hubbard insists. "We'll just leave it at that." But Scheer wanted more. "Wow, some Sarah!" he said. "Come on, spill. Everyone else got drunk on the show and got to burn a bridge. Burn a bridge with Sarah! What do you got to say about Sarah?" But Hubbard just coyly added, "There's no bridge there to burn! She just needs a glass of water!"
What happens next week on Summer House? Stay tuned as Summer House airs on Wednesday at 9/8c on Bravo.