'Vanderpump Rules': Faith Stowers Slams Lisa Vanderpump for Silence on Black Lives Matter
Lisa Vanderpump has been relatively silent during the Black Lives Matter protests going on around the country and the world. Former Vanderpump Rules star Faith Stowers is calling out her former boss. The Bravo alum feels Vanderpump is not using her podium to demand equality as she does with other causes. Vanderpump is known for her activism with animal rights and the LGBTQ community but has not said much following George Floyd's death.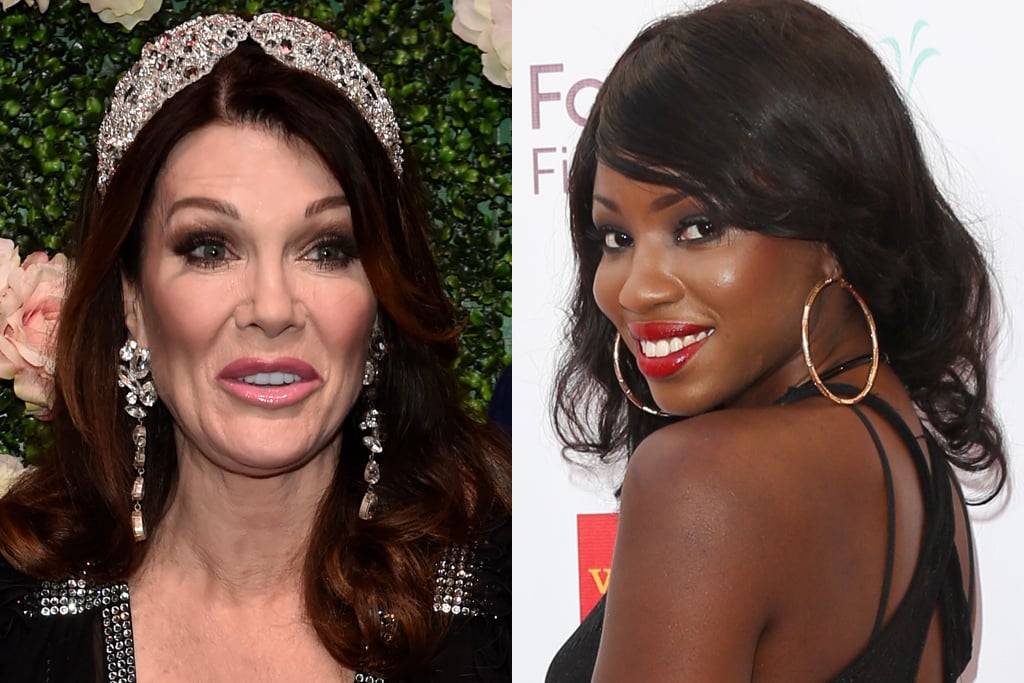 Faith Stowers puts Lisa Vanderpump on blast
Stowers went viral for calling out the way she was treated during her time on the hit Bravo reality show. She put the big boss on blast during an appearance on the Red Flags Make Cute Scarves podcast.
"Lisa does a lot for the LGBTQ community and support, and she does a lot for dogs all across the world to try to help them with what they're putting dogs through all over the world," Stowers said. "Unfortunately, George Floyd is not a dog, and that's how I feel, because had George Floyd been a dog, Lisa would have marched like she did for Vanderpump Dogs."
Vanderpump has not been active on social media in the past days as the protests have taken over the United States. Stowers doesn't feel that the former Real Housewives of Beverly Hills star has done much for BLM as she has for other causes.
"They go out of their way. They cry on camera and talk on microphones to congregations of people about how wrong it is to eat and kill these innocent dogs … All we want to do is to have the same rights. We want to live," Stowers added.
Did Lisa Vanderpump say anything after George Floyd's death?
Vanderpump has not made any public comments following the Stassi Schroeder fallout. A resurfaced podcast landed the latter in hot water with sponsors dropping their support. The restaurant owner shared a few words on an Instagram post dated May 31 about the inequality the African American community lives.
"I am deeply saddened by the tragic events of the past few days," she wrote. "This is about our shared humanity. Everybody deserves to feel safe in this country. Everybody deserves to feel valued, and heard."
In addition, Vanderpump made another post with a black square. She has not expressed if she's gone to a march or if she's donated to the cause.
As the marches were set to go through Santa Monica Blvd in West Hollywood, where Vanderpump's restaurants are located, the windows were boarded up. Jax Taylor shared a video of their support from afar by spray painting Black Lives Matter on the wood panels.
Lisa Vanderpump wanted Faith Stowers to be like Nene Leakes
Stowers had also called out Vanderpump when she revealed what it was like to be part of an all-white cast. During an interview on IG Live with Candice Rice, the latter asked why she was been attacked by her co-stars.
"Even Lisa Vanderpump, even the millionaire herself, which I was shocked by," Stowers said. "I was shocked by that the most."
"With Lisa, I was shocked by the most," Stowers continued. "When she first approached me, she was very happy about the fact that there was going to be a black person on the show. It was like, 'I want you to put them in their place, kind of give them this Nene Leakes attitude.' And I was very nice coming in, I wasn't really giving her that show that she needed from me. That's why you don't see me in the confessionals, in my opinion. This could be different on their end."
Stowers said that she wasn't allowed to talk about her experience on the show. When a news outlet approached her for an interview, she was threatened by a lawsuit.