'Vanderpump Rules': How Much Money Did Tom Schwartz and Tom Sandoval Invest into Tom Tom?
Vanderpump Rules typically focuses on the staff of Lisa Vanderpump's restaurant, SUR. But now there is a new era given she has opened a bar with Tom Schwartz and Tom Sandoval. That certainly wasn't easy and we saw all of them negotiate just how much they'll own over the new business in Vanderpump Rules. So how much did Schwartz and Sandoval invest into Tom Tom? Here is everything you need to know about them working together.
Tom Schwartz and Tom Sandoval claimed to have invested $50,000 each for 5% stake each in Tom Tom
Lisa Vanderpump has opened other businesses before but Tom Tom has a different atmosphere. "Villa Blanca is where you bring your wife, SUR is where you bring your mistress, and Tom Tom is where you go to forget about both," Sandoval explained according to Vulture.
Vanderpump Rules made sure to not gloss over the deal Sandoval and Schwartz made with Vanderpump to open Tom Tom bar. The agreement is that they would put in $50,000 each for 5% stake each in the business. So they might be the names and faces of the business, but they get a smaller piece of the pie than Vanderpump.
This deal was what the parties settled on after some back and forth. The guys tried to push for 10% each for $60,000 each, but Vanderpump wouldn't go for it. It still took some time for their final transaction to be done because Lisa Vanderpump revealed on the reunion that she didn't actually cash their $50,000 checks yet.
Lisa Vanderpump said she chose Schwartz and Sandoval because of how open they are on Vanderpump Rules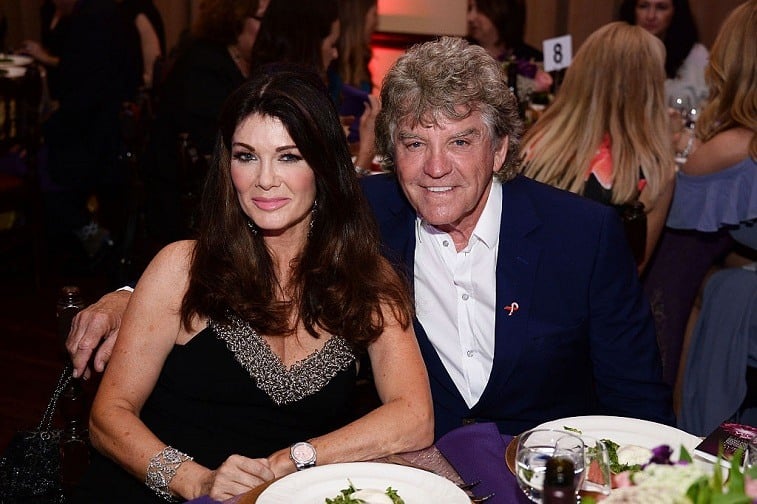 The restauranteur has had the same employees for years so why did she choose these two to open a new bar? She revealed that it has to do with how they have been on reality television. Lisa Vanderpump told Entertainment Tonight:
But they are so honest and open on reality television and that makes very interesting watching, you know? Before we had people come into the show and you feel like they are doing this, or doing that and they just don't ride well with the audience. The audience can see through it. And I think with Tom and Tom, they respected others. You see this incredible honesty, and I think that translates very well.
Schwartz has less experience in the business, but he revealed that he has learned from his business partner when he worked at SUR. "I don't work there, but I would be watching Tom… in the way he engages with customers," he told ET. "He looks them in the eye, he shakes their hand, he hugs them, he offers them a free drink. Not too many free drinks, but I'm saying, it's just like, he's got skills, and he's got a great attitude, and I like to think I do, too."
Tom Tom bar has opened serving "elevator food" and signature cocktails. Vanderpump Rules will follow their journey being in business together. It should be interesting to see what will happen next between Vanderpump, Sandoval, and Schwartz.
Read more: How Much Do 'Vanderpump Rules' Cast Members Earn, and Do They Really Work at SUR?
Check out The Cheat Sheet on Facebook!