'Vanderpump Rules': How the Rest of the Cast Feels About Max Boyens' Racist Tweets
Vanderpump Rules has been under a lot of fire lately after it was revealed that two of the cast members had used racist language in the past. Once fans found out about the inappropriate tweets they called for both Max Boyens and Brett Caprioni to be fired.
Though no real repercussions have come from the tweets being exposed, fans have wondered how the rest of the cast feels about working with people with such a racist past.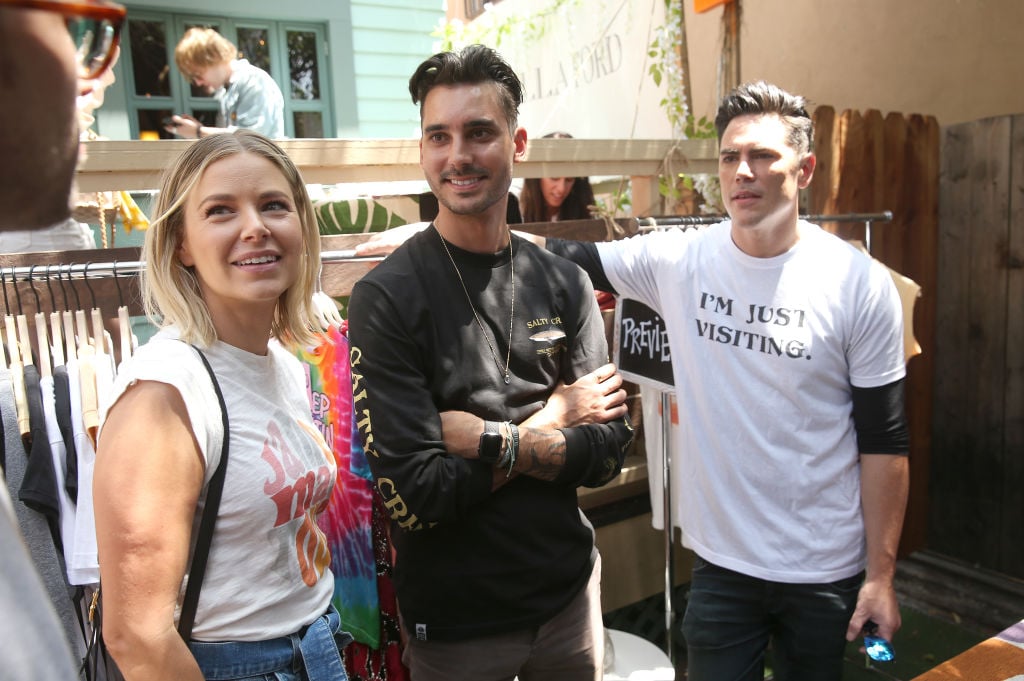 What did Max Boyens and Brett Caprioni say?
Boyens joined Vanderpump Rules as the manager of TomTom. But prior to coming onboard, he commonly used racist language on Twitter.
"It upsets me that the word n— is not allowed to be said unless you are black because quite honestly it's my favorite word," he wrote, according to tweets that were screenshot by the Instagram account FaceReality16.
He also tweeted derogatory things about Asian people.
"Something about Asians that just makes me want to punch them in the suck hole," he wrote.
Caprioni was also exposed by the same Instagram account for using the n-word in a lot of his old tweets.
Max Boyens and Brett Caprioni apologize
As most people do when their past catches up with them, both Boyens and Caprioni apologized for their actions.
"I want to sincerely apologize for what I tweeted in 2012 — it was wrong on every level," he told PageSix. "It is not a representation of who I am. I am shocked I ever tweeted that — and I am disgusted and embarrassed — I am truly sorry."
Caprioni basically said the same thing.
"I want to express my deepest apologies for the insensitive, ignorant, and hurtful comments I made," Caprioni told the outlet. "I am incredibly ashamed and accept full responsibility, and acknowledge that this language was as unacceptable then as it is now. Please know that I have learned and grown since then and would never use this language today.  From the bottom of my heart, I am truly sorry."
How does the rest of the 'Vanderpump Rules' cast feel about the racist tweets?
Being a new person on a show is already hard but having something like this come out about you basically ensures that you won't make any friends.
According to Us Weekly, the rest of the cast is "furious" with Boyens for what he said and is hopeful that he will be fired from the show.
"A lot of them hope Lisa Vanderpump fires Max for his ignorance and that Bravo doesn't let him back on next season," a source told the outlet.
"Max is a newbie, and nobody cares if he's kicked off the show," the source continued.
Will Max and Brett be kicked off of the show?
Since the tweets were exposed, fans have been clamoring to get both cast members fired. Bravo hasn't made any official announcements as to the future of either cast member. But some fans have already made it clear that either the men need to be fired or they will stop watching.
"Needs to be fired!!" one fan tweeted. "Do something @LisaVanderpump."
"Please just give the OG cast however much money they want to stay," another person wrote. "I don't like our new friends."
"Vanderpump Rules has jumped the shark please fire everyone and start all over this season sucks," another viewer said.