"Vanderpump Rules': Is James Kennedy Invited to Stassi Schroeder's Wedding?
James Kennedy hasn't had the best reputation on Vanderpump Rules. In fact, he pretty much ended season seven as public enemy number one. His presence alone caused other couples to fight. His firing created a rift among the SUR employees with some arguing for the DJ to get his job back and others trying to forget about him altogether.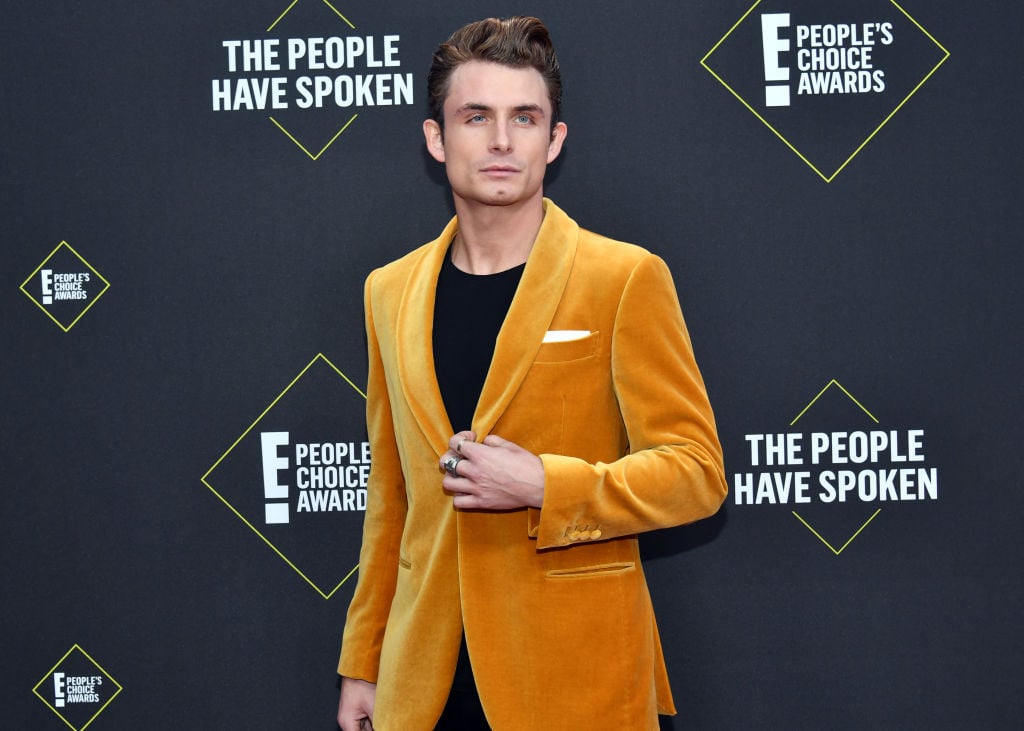 Kennedy isn't the first cast member to be on the outs with the rest of the group. But, usually big events like weddings are the perfect things to bring the cast back together. Vanderpump Rules star Stassi Schroeder is currently planning her nuptials to Beau Clark and everyone has been wondering whether she will allow Kennedy to come to the wedding or if he'll have to sit out another Vanderpump Rules event.
Why was everyone mad at James Kennedy?
Throughout his time on Vanderpump Rules, Kennedy has been known to say crazy things when he gets drunk. Unfortunately in season seven, his drinking problem really got out of hand. In a drunken rage he called Katie Maloney Schwartz fat, which prompted her to go to Lisa Vanderpump and demand that Kennedy be fired.
That wasn't Kennedy's only infraction, he also publically brought up Jax Taylor's infidelity while he was djing in front of Taylor's wife, Brittany Cartwright and disrespected his best friend Lala Kent's boyfriend. And as if that wasn't enough, he told Taylor that he needed to get over his father's death.
James Kennedy goes on an apology tour
After he had burned every bridge possible, Kennedy decided to get sober and tried to make amends with everyone he had hurt.
Taylor ended up forgiving Kennedy.
"To be honest I've spoken to James maybe 3 times in the last year in passing for a few minutes each time, I gotta give him credit he's made a lot of positive changes and he looks a lot healthier," Taylor tweeted. "Proud of him, the dj life can be rough but it looks like he has it under control."
And even Kent has decided to let bygones be bygones and invite Kennedy to her wedding.
"James and Raquel will be in tow. I love it. Yeah, they'll be there," Kent told Meaww.
Will James be invited to Stassi Schroeder's wedding?
While Schroeder doesn't seem to be actively angry at Kennedy, she's not rushing to invite him to her wedding.
"I don't think James is going to be invited. No hard feelings, James, but we've never like, sat down and had dinner or lunch," Schroeder told Access Hollywood. "So, no. This is why we are going to Rome. We are making it really hard on people so that we have a really small, intimate wedding."
But Kennedy shouldn't feel super offended, Schroeder isn't even sure if she is inviting her longtime friend Kristen Doute to the wedding.
"Stassi and I exchange pleasantries," Doute said on Watch What Happens Live. "We text not very often, just kind of congratulating each other on whatever we have going on and she's made it clear that she'll figure out if she wants to invite me or not as the year moves on, so we'll see."