'Vanderpump Rules': Is Laura-Leigh Still Acting?
Laura-Leigh Moser from season one of Vanderpump Rules is still acting and recently appeared in the series Blue Bloods.
The SURver turned actress has been working pretty steadily since leaving the show in 2013 with roles that include a part in the television series, The Client List, Tooken and We're The Millers. The film, We're the Millers was the impetus for Moser's departure from the reality series. She gleefully told boss Lisa Vanderpump about the role, sharing that she was playing "opposite" Jennifer Aniston.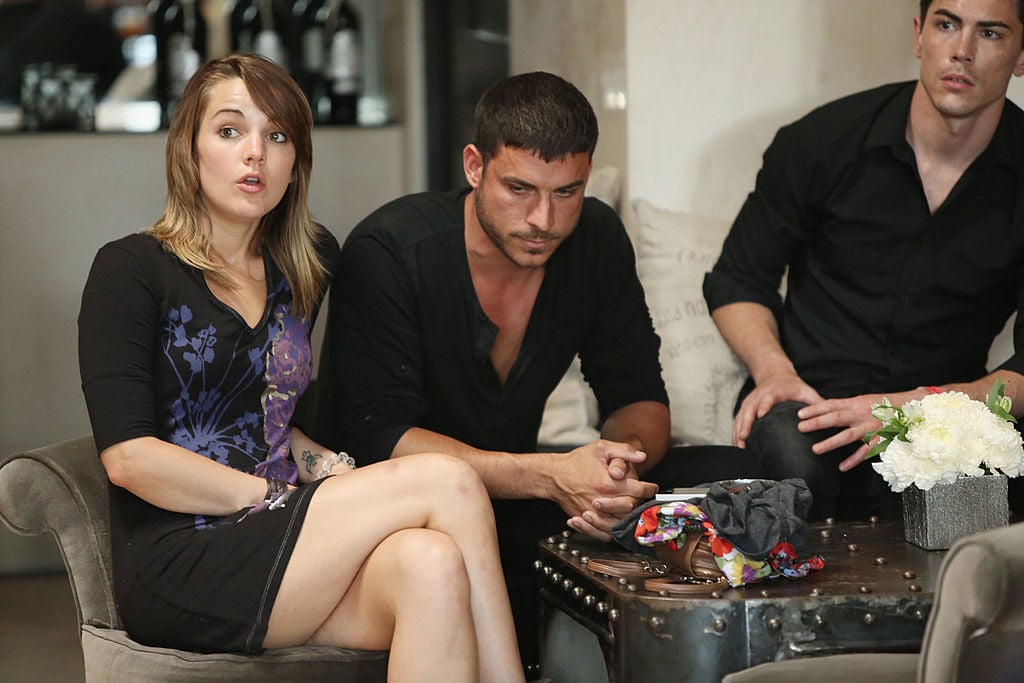 Moser's role was small in the film, but colorful. She played Kymberly, a stripper who seemed to have her head in the clouds. Kymberly's nickname was also "boner garage" which played into the film's dark humor.
She appeared in major film and television roles before 'Vanderpump Rules'
Many struggling artists turn to waiting tables (and now driving an Uber too). Moser was a waitress at SUR but came to the restaurant with a respectable list of acting credits.
In 2008 she appeared in the hit teen series, Gossip Girl and then in Law and Order in 2009. She was also in the television series, Numb3rs the same year, followed by The Ward and Lost Angeles and Bad Girls. She seemed to really hit her stride in 2013 when she nabbed the role of Nikki Shannon in The Client List and appeared in several episodes.
Since leaving Vanderpump Rules she's also appeared in a few short films. Moser was Dawn in The Wild, The Child & The Miracle. Also, she was in the crime, mystery full-length feature, Under the Silver Lake in 2018. The film starred actor Andrew Garfield and Riley Keough.
Why did she leave 'Vanderpump Rules'?
Moser left the show to pursue the role in We're the Millers but was entangled in a messy relationship with Jax Taylor. Taylor was fresh off his long-term relationship with Stassi Schroder and it was obvious he wasn't over her. Taylor over-emphasized his newfound relationship with Moser, perhaps to fill the void of leaving his relationship with Schroeder.
The two ended up getting it on in the bathroom at SUR, which eventually got back to Vanderpump. As much as Taylor acted like he was as interested in Moser as she was in him, he proved to be a pretty flaky boyfriend. Moser was a recovering addict and attended a recovery and addiction meeting. She invited Taylor along to hear her story, which ultimately backfired.
"I started drinking when I was twelve and then got into meth really heavily," Moser revealed in the meeting, Life and Style Magazine recounts. "I was robbing my family's houses, selling all of our stuff to pawn shops. It was really, really bad. I do everything as hard as I can do it, as fast as I can do it, and yet I'm still convinced that I can have a glass of wine."
Taylor's knee jerk reaction was to recoil, which he swiftly did, much to Moser's dismay. She confronted him at work about suddenly ghosting her but shortly after the confrontation, she told Vanderpump she was off to film We're the Millers.