'Vanderpump Rules': Jax Taylor Ditches His Wedding Ring Again as Stassi Schroeder Reacts To His Baby Plans
Vanderpump Rules star Jax Taylor was just caught in public without his wedding ring… again. Taylor, who tied the knot with Brittany Cartwright last year, was spotted without the ring during a trip to the gas station. Just as Taylor was spotted without his wedding ring, his ex, Stassi Schroeder, reacts to his baby plans with Cartwright being planned around her upcoming wedding in Rome.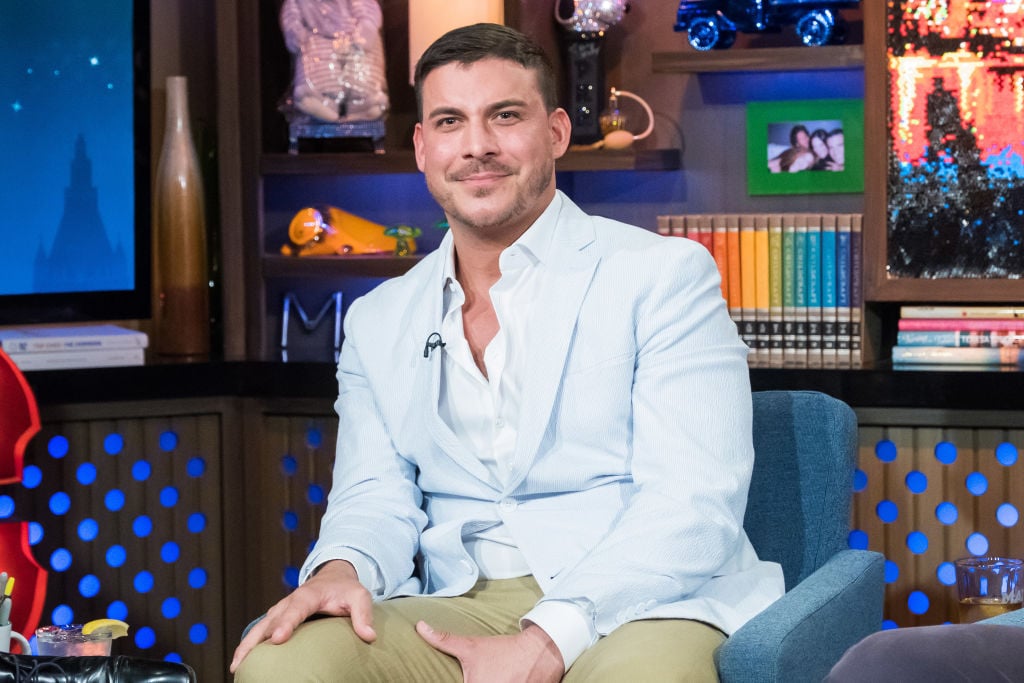 Are Taylor and Cartwright having issues?
Taylor and Cartwright exchanged vows in June of 2019, yet their relationship has been anything but smooth sailing. Although Cartwright forgave Taylor for cheating on her before they got hitched, inside sources claim that the two have faced a lot of issues in their first year of marriage.
As fans will recall, the two originally wanted to tie the knot in Malibu. But they ended up having the ceremony in Kentucky, which is the home of Cartwright's family. Most of the cast of Vanderpump Rules made the wedding, including Lisa Vanderpump, Tom Schwartz, Tom Sandoval, Katie Maloney-Schwartz, Stassi Schroeder, Kristen Doute, Scheana Marie, and Lala Kent.
According to Radar Online, the two have been fighting over small things over the past few months. Although the wedding was everything Cartwright wanted, the magic of her romance with Taylor has apparently died down.
"It has been one thing after another," a source revealed.
Taylor and Cartwright have not addressed the rumors surrounding their marriage, but the fact that he has been spotted without his wedding ring on separate occasions is definitely worrisome.
'Vanderpump Rules' star spotted without his ring again
Taylor was caught without his wedding ring while he was out running a few errands. The Vanderpump Rules star was spotted arriving at a 7 Eleven to drop off some lottery tickets when the cameras caught him without his ring.
He was later spotted, once again sans the ring, at a dry cleaner's getting some laundry done. Taylor wore a dark hoodie for the outing, complete with sweatpants and a baseball hat.
Taylor has not commented on why he hasn't been wearing his wedding ring in public. A rep for Taylor, however, claims that he leaves the ring at home because he often goes to the gym.
"Jax goes to the gym several times a week and does not wear his wedding ring, like most men," the rep stated.
That does not explain why Taylor didn't have the ring at the gas station or the dry cleaner's. Given Taylor's history, the excuse probably won't do much to shut down the rumors that his marriage is in trouble.
For what it is worth, the rep assured fans that Taylor and Cartwright are doing just fine and are enjoying their first year as a married couple.
Stassi Schroeder reacts to Taylor's baby plans
While fans continue to speculate about Taylor's wedding ring, his Vanderpump Rules co-star — and ex-girlfriend — Stassi Schroeder recently opened up to his baby plans.
In a recent interview, Schroeder admitted that it is super sweet that Taylor wants to hold off having children with Cartwright so that they can attend her wedding this year.
That said, Schroeder added that she is not opposed to having a pregnant bridesmaid, just as long as Cartwright can make it to the ceremony.
"I'm like, 'You can be pregnant. I just want you to make it there. I don't want you to be due during my wedding,'" Schroeder shared.
When Taylor and Cartwright exchanged vows last year — which will air this season on Vanderpump Rules — Schroeder was a bridesmaid in the ceremony. Although her wedding is taking place overseas, Taylor and Cartwright are fully expected to make it.
Jax Taylor opens up about his wedding
Speaking of weddings, Taylor recently opened up about his decision to invite Tom Sandoval to his ceremony last year.
Taylor and Sandoval have experienced a lot of ups and downs in season 8 of Vanderpump Rules, and their friendship woes started after Taylor demoted him from being the best man to a groomsman.
Although he agreed to let Sandoval be a part of the wedding party, Taylor admitted that he now regrets the decision.
"I did change my mind and allow him to not only come to the wedding, but to be in my wedding and do I regret that, yes," Taylor explained.
Taylor added that he wishes he would have stuck by his decision to kick Sandoval out of the wedding party. He also says that he would have still invited Sandoval to the event, he just wouldn't have had him as part of the festivities.
Without giving too much away, the reality star also promised fans that the rift between him and Sandoval will make more sense as the season progresses.
New episodes of Vanderpump Rules air Tuesday nights on Bravo.